Pattern Review: Cashmerette Ipswich Swimsuit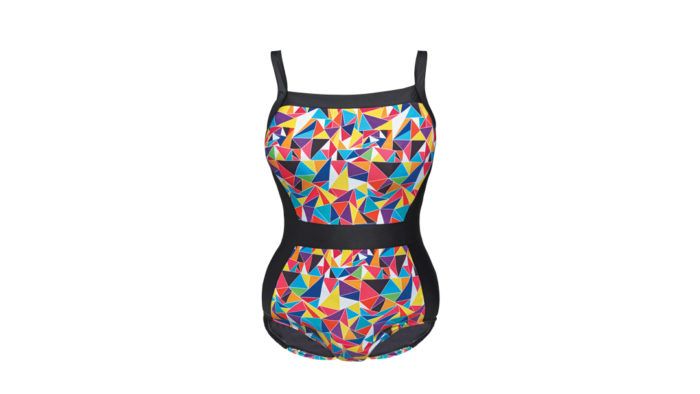 Cashmerette: Ipswich Swimsuit
With a one-piece and two-piece version, this swimsuit design has appeal for curvy swimmers with different styles. View A is a swimsuit with a contrast waistband, while view B is a bikini with high-waisted bottom and optional contrast piping. Both views have an optional sewn-in bra for support. The pattern includes pieces for three bust-cup ranges: C/D, E/F, or G/H. The detailed instructions come in booklet form. The upper back and back band pieces are lined with power mesh, as noted on the pattern pieces. There's a cutting diagram for power mesh showing this, but it is not mentioned on the pattern envelope. The booklet contains a more exhaustive list of materials and notions. You can sew this suit on a regular sewing machine, and the booklet includes instructions for sewing on a serger. Our tester recommends reading the entire instruction booklet before beginning, to understand the construction process thoroughly. Use swimsuit fabric with spandex as well as swimsuit linings.
(Sized 12–28 [C-H cups] for busts 40–58 in. and hips 42–58 in.)
—Tested by Samina Mirza, Katy, Texas

Style Tip: Create a sweetheart neckline effect by ruching the center front with a length of elastic.
This review was originally published in Threads #202, Apr./May 2019. Have you made this pattern? If so, be sure to share pictures in our Readers Closet gallery.
Illustrations by Steven Fleck.