Q&A: Identifying Mystery Fabrics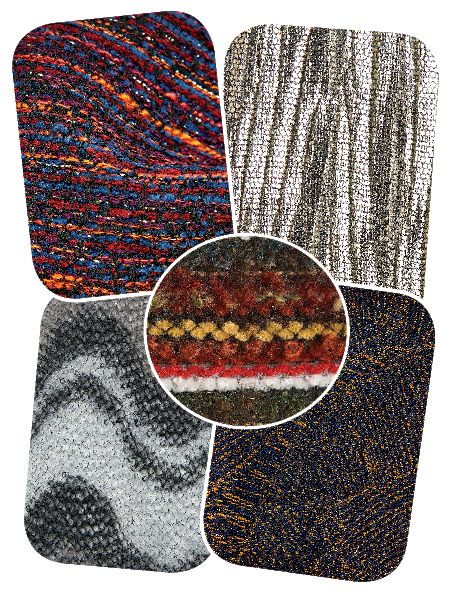 Q: I bought a beautiful fabric remnant at a rummage sale. It didn't come with any information about fiber content or manufacturer. I need to get some idea of its fiber content, if for no better reason than to know how to remove the crease marks without ruining it. The fabric is structurally complex and may have several different fiber types. Can I use a burn test to identify its make-up? Are there other ways to figure out what a mystery fabric is made of?
—Jean Smiling Coyote, Chicago, Illinois
A: Threads Contributing Editor Judith Neukam shares her detection guidance: I've been studying fabrics for more than 50 years but turned back to my textbooks to answer your question and, in the process, confirmed how complex this topic is. There are burn tests and chemical tests that can identify a fabric's fiber content, but they're inconclusive if the fabric is a blend of fibers.
If you're buying new fabric from a reputable seller you can usually trust the fiber labels. However, when you are not sure of a textile's content, origin, age, or how to handle it—as in our reader's case—identifying what it's made of becomes a Sherlock Holmes-style endeavor of logical analysis.
Knowing the age and origin of the fabric is a good starting place. Study the acquisition: Is it from an estate sale? How old are the other items? What region of the world did the household come from? The answers to these questions may narrow down the possibilities. To make identification more difficult, some fabrics are bonded to a backing that is a different fiber from the face. These create more complex issues regarding its care.
If the fabric came from someone else's collection and you have acquired it secondhand, inspect it carefully. Some fibers fail with age. Other elements can make the fabrics unsuitable for use. Silks can shatter (suffer fiber breakage). Many woven fabrics are permanently damaged by folds. The fibers break along creases and though you can't see damage in the yardage, it will probably reveal itself the first time the project is worn or used.
Fabrics are made of natural (cotton, silk, linen, wool are the basics) or manmade fibers. Some synthetic fibers, especially petroleum-based ones, are less sensitive to many elements that harm fabrics, such as mildew or insects. However, over time and especially under less than ideal storage conditions, they may break down chemically and become sticky or oily. Textiles with elastic components, such as nylon, latex, or spandex, often lose recovery with age.
When I obtain a mystery fabric, a chief concern is how to care for it. Test cleaning and pressing procedures on a fabric corner or swatch. Typically, I gently wash the fabric by hand in cold water with a pure castile soap, Ivory soap, or a clarifying shampoo. Avoid laundry soaps with bleach or stain removers. They can damage fabric. Bleach dissolves wool and discolors and weakens silk. You can rinse the washed fabric in a vinegar solution followed by clear water; this may help remove heavy creases.
Dry the fabric flat and hand-press it smooth. You can press with a warm iron and a press cloth, and you can keep turning the iron to a hotter setting carefully to make sure you aren't burning, melting, or making the fabric shine. When creases have damaged the fabric beyond rescue, get creative and work the design around the fold lines.