Couture Hand Stitches: The Catchstitch | Video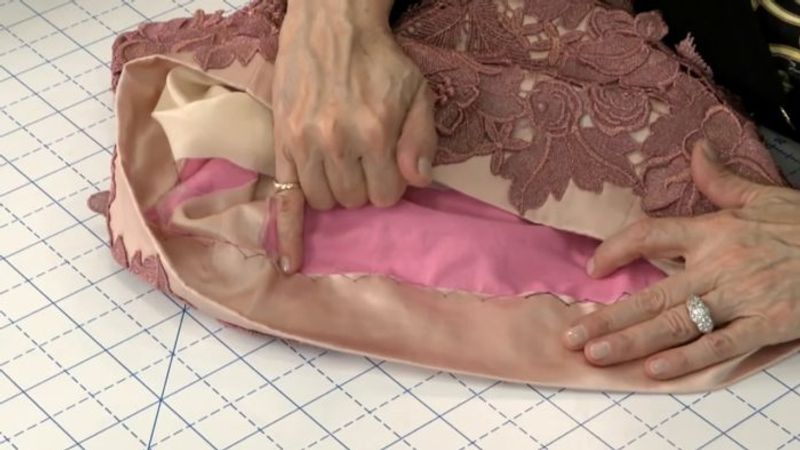 The catchstitch is one of the most versatile of all hand stitches, for couture garments or even for less involved pieces.
Susan Khalje, a Threads contributing editor, demonstrates this stitch. She explains that it is used to control layers, and she enumerates areas in a garment where this stitch is most useful, including along seam allowances, at hem edges, and to secure pocket bags. In short, the catchstitch does a brilliant job of holding one layer flat against another.
For the best results, pin the layers with the pins perpendicular to the direction of stitching. With a single strand of thread, sew from left to right. This prevents the upper layer from shifting as you stitch, ensuring a smooth and flexible attachment seam.
Learn alternative methods for catchstitching, in "How to Sew a Catchstitch" and "Left-handed Catchstitch."