Pajama Patterns Through the Years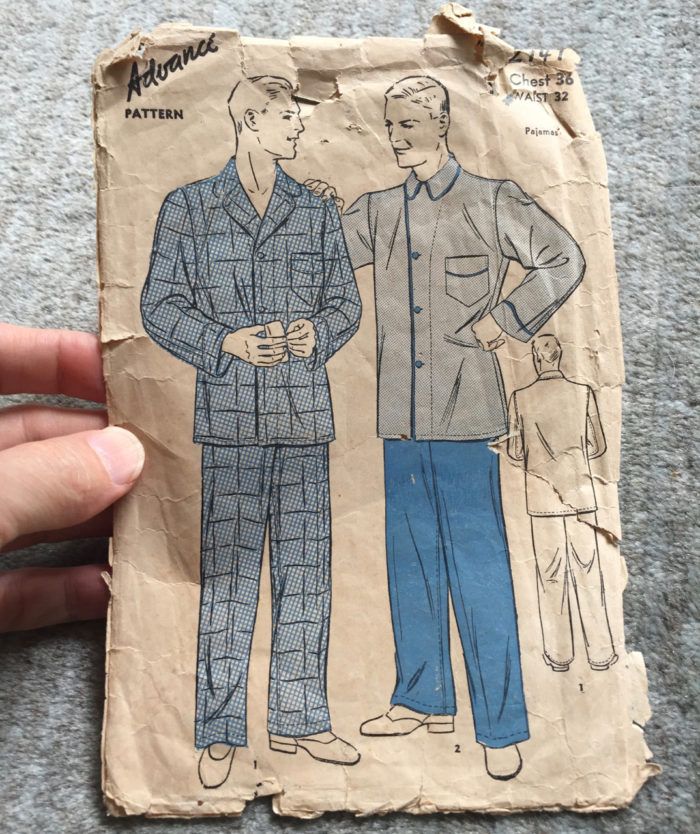 As the owner of a large stash of vintage sewing patterns and someone who still enjoys hunting for treasures, I can attest that vintage men's pajama patterns are some of the easiest to find and the cheapest to purchase.
Vintage pajama pattern availability
There are multiple reasons for this:
• Relative to the number of other men's patterns printed, a larger number were pajama patterns.
• Pajamas were a popular garment women could sew for the men in their lives.
• Pajama styles have changed little over the last century, so one pattern can be used over and over.
• The contemporary market for vintage pajama men's patterns is small: Few folks seem to want them.
Where do I find mine? Mainly, they're available on Etsy and eBay, but they also turn up at thrift stores, flea markets, and estate sales.
The pajama trend took hold
Pajamas originated in Southeast Asia and were made popular in the West by British colonists in the 18th & 19th centuries. Pajamas caught on as a form of loungewear and their popularity continued into the 20th Century. Traditionally, pajamas were paired with a robe or smoking jacket. In dressier fabrics, pajamas could be worn outside the bedroom—think of William Powell's character in The Thin Man film series. While some men continue to wear pajamas today, demand has waned. The spread of efficient home heating, the accessibility of casual, easy-care knit garments like T-shirts and boxer briefs to use as sleepwear, less formality in dress overall, and (arguably) a decrease in bedroom modesty, have all contributed to pajamas' decline.
Pajama patterns are still produced today, however, and you can find versions from all the major pattern companies, so somebody must be sewing pajamas. A number of indie pattern companies market men's-style pajamas to…
Start your 14-day FREE trial to access this story.
Start your FREE trial today and get instant access to this article plus access to all Threads Insider content.
Start Your Free Trial
Already an Insider? Log in