Reversible Waistband Technique
Learn two methods for creating a two-sided waistband on a reversible knit garment.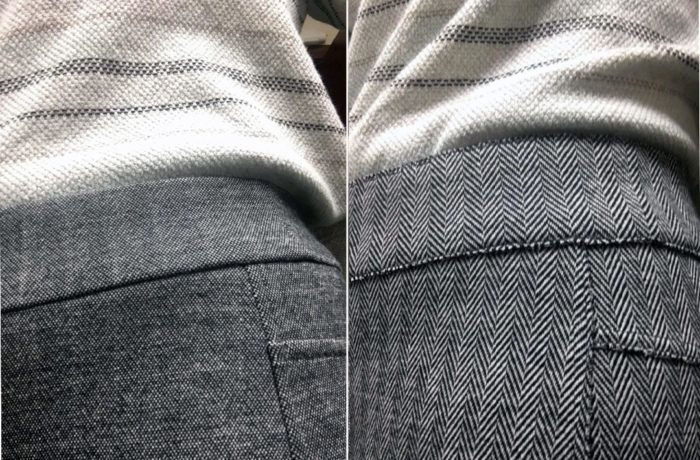 I love the engineering challenges that are posed by reversible garments made with double-faced fabric. Since there are no linings, it is not always easy to make a garment that does not have at least a hint of its reverse side showing, particularly at edges and hems. Waistbands have their own problems, as you don't want to have excess bulk, either.
Fabric choice for reversible garments
I find that stable knit fabrics are a good option when you want a completely reversible garment because they allow for raw edge construction techniques. Selecting one side of the fabric for the raw edges and the other for finished edges makes each side feel intentional. Depending on the weight of the fabric, using flat-fell seams and facings for edges and hems eliminates the raw edges, but does add bulk. I happen to like raw edges, so I usually plan them into the project.
For a recent project, I used a stable but stretchy wool double knit to make a pair of pants from my favorite pattern, Style Arc's Flat Bottom Flo pull-on pants. Anyone who has been within 100 yards of me lately knows how much I love these pants. The pattern has a yoke/waistband that conceals an elastic band. That is no problem—until you decide to make the whole business reversible.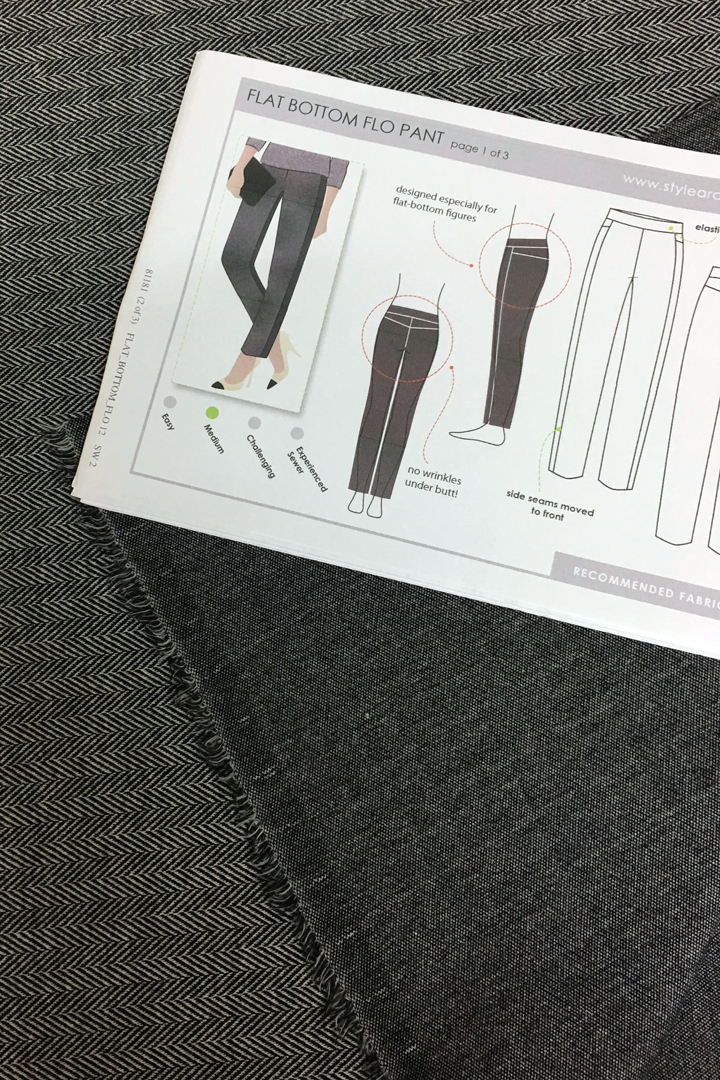 I did some sampling and decided that the herringbone side did a great job of concealing the raw edges, and the gray side looked nice with a flat-fell seam finish.
I stitched with the gray sides together, trimmed one seam allowance, pressed the remaining seam allowance over the trimmed edge and stitched it 1/4 inch from the first stitching line,…
Start your 14-day FREE trial to access this story.
Start your FREE trial today and get instant access to this article plus access to all Threads Insider content.
Start Your Free Trial
Already an Insider? Log in