Couture Hand Stitches: The Fell Stitch | Video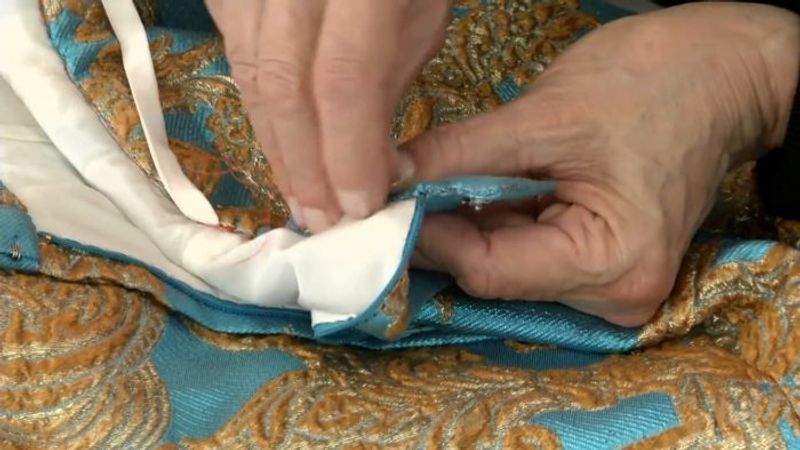 For garment sewers, quilters, and couture mavens, the fell stitch is one of the most commonly used stitches. It's also known as the appliqué stitch and, as this name suggests, its purpose is to join one fabric layer to another, without visible stitches.
Threads Contributing Editor Susan Khalje, who specializes in couture sewing techniques, finds many places where the fell stitch is required. You can use it to secure a waistband facing to the inside of a waistband. It's perfect for sewing lapped seams in lace, as it is flexible and blends into the lace fibers. For installing a jacket or coat lining by hand, the fell stitch is sturdy, relatively quick to sew, and barely shows. If the lining is too large for the edge it should attach to, you can ease it gently with the fell stitch.
Susan recommends using a single strand of thread, without wax.
View another fell stitch tutorial.