Pattern Roundup: Halloween Costumes 2019
Six adaptable patterns to help you create your favorite character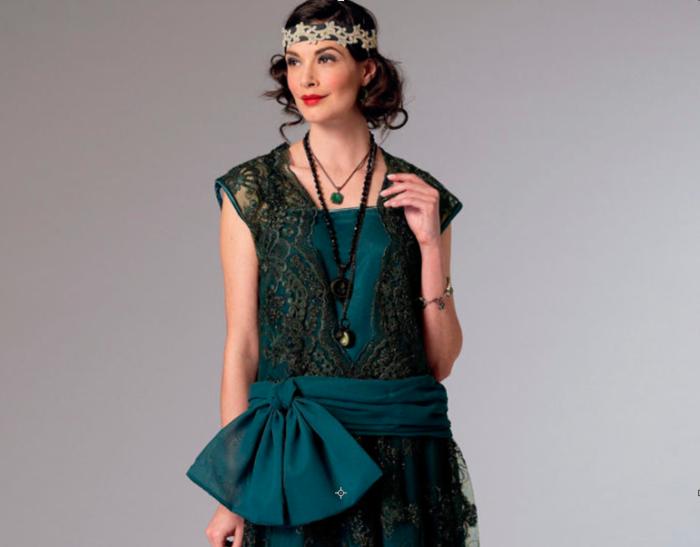 At Halloween, you can take on a different persona, dress up as a fantasy character, or imagine yourself in another time period. With so many options, it can be difficult to know where to start. If you have a specific idea of what you want your Halloween costume to be, you may need to alter an existing pattern or create your own. Choose from more and more adaptable Halloween costume patterns to suit your desires.
Cosplay by McCall's Cloak X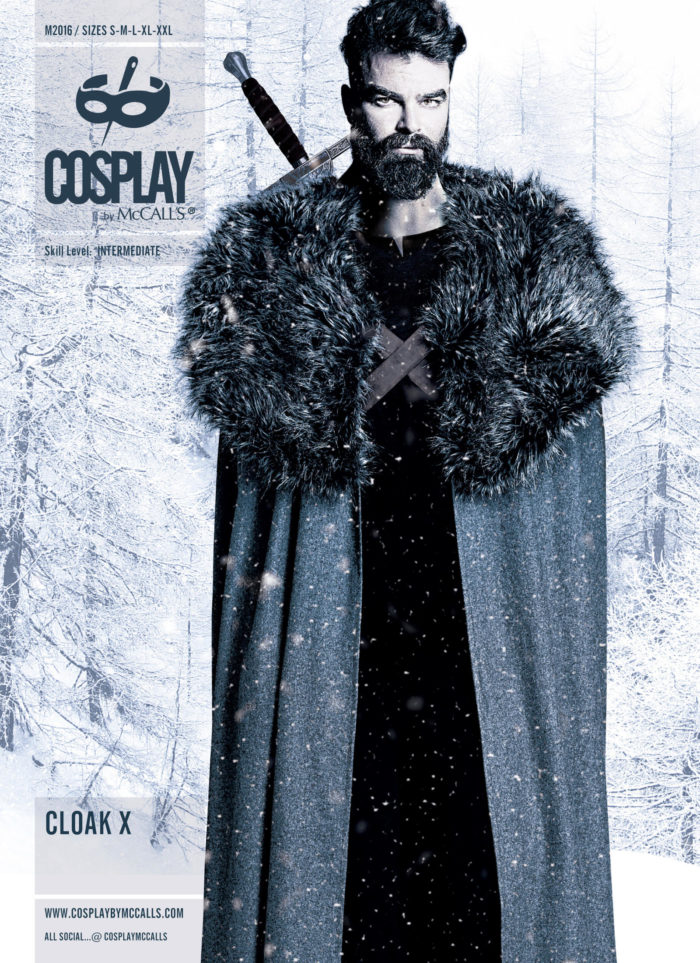 This cloak pattern offers several length options and features. It is unlined and features detachable, lined capelets, such as the faux fur version pictured. It can be used for multiple costumes. Because the Game of Thrones HBO series finale was this year, I predict there will be a number of Jon Snows and Danaerys Targaryans. This cloak works well for depicting those characters, as well as any other cloaked hero or villain.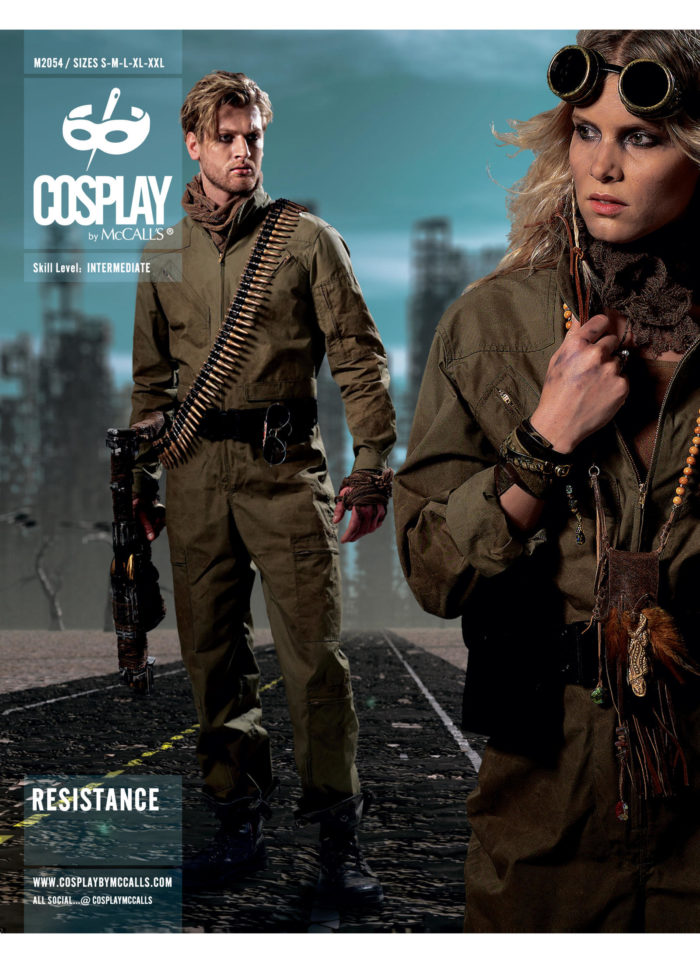 Many characters in military or post-apocalyptic settings sport a rugged jumpsuit. This pattern features front and back yokes, zippered patch pockets, center-front zipper closure, and belts fastened with hook-and-loop tape at the waist and sleeve hems. The jumpsuit is unisex and, therefore, includes little shaping in the bust and legs.
Simplicity 8769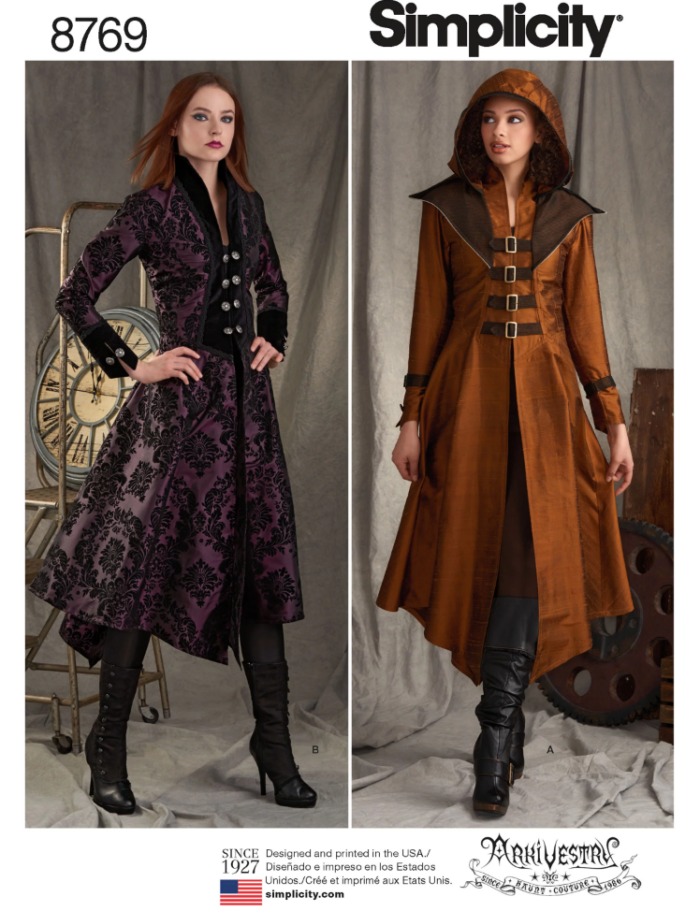 This pattern features a military or fantasy-style coat. It is available with or without a hood and with the option for wide or narrow lapels. The calf-length, flared skirt section adds feminine drama. Select button or buckle closures. It would be appropriate for an elf warrior, or a pirate captain.
Simplicity 8768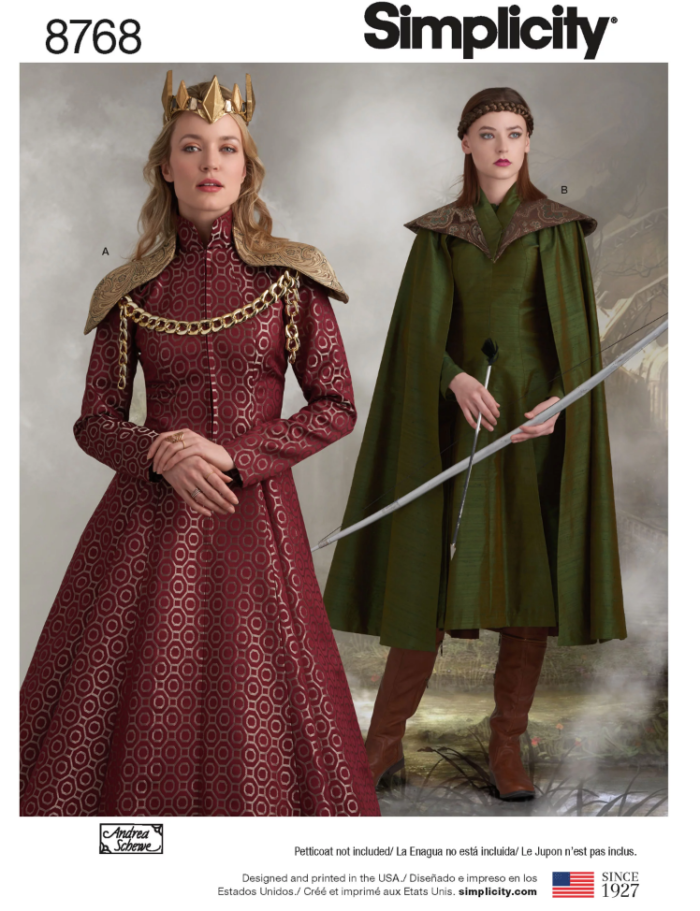 This pattern by Andrea Schewe includes a dress in two lengths with different collar options, as well as shoulder armor and a cape. View A, featuring a full-length dress and shoulder armor connected with a chain, is reminiscent of Cersei Lannister from Game of Thrones. View B includes a cape with an extended shoulder overlay and a calf-length dress.
Butterick 6190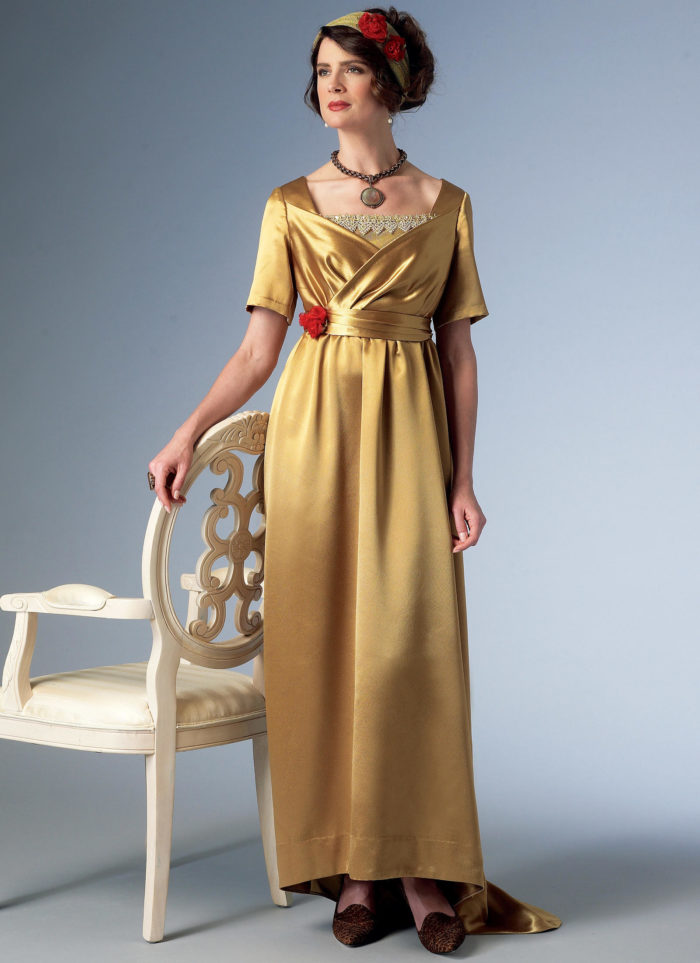 With a Downton Abbey motion picture in theaters in mid-September 2019, fans of the television Masterpiece series may want to dress in period costumes. This pattern features an empire waistline dress with several style and skirt options, as well as an unlined bolero, appliqué flowers, and a headband.
Butterick 6399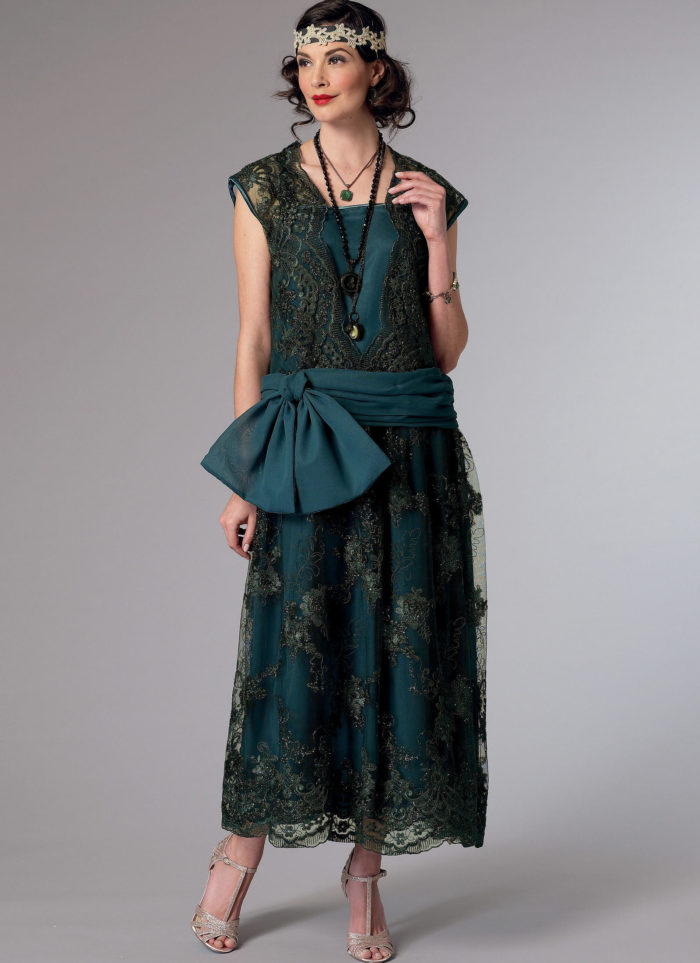 This pattern is a throwback to the dropped-waistline gowns of the 1920s. With the '20s approaching again, flapper dresses provide a fun and cheeky way to dress up. Featuring a lace overlay and oversized bow at the hip, this pattern can be flirty or sophisticated as your needs require.
For more Halloween costume patterns, check out the 2018 costume roundup.