All About Sewing with Cashmere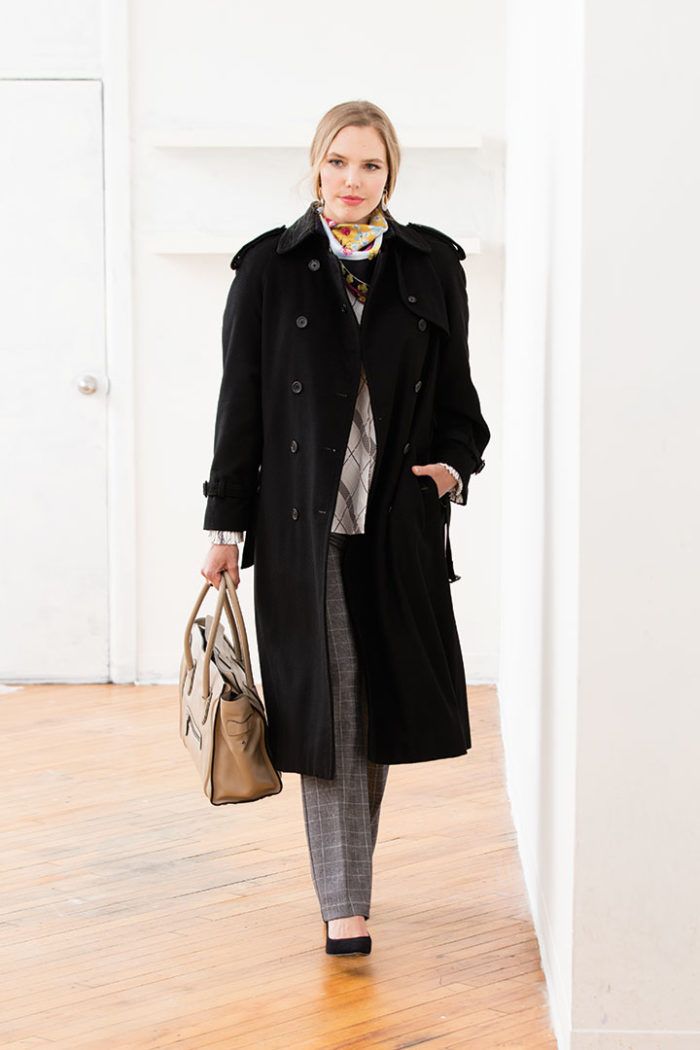 Cashmere is made from the fine hair combed from the undercoats of cashmere goats. It is the top luxury fabric for softness, warmth without bulk, and breathability. Because it is expensive, cashmere is often blended with other fibers. High-quality cashmere does not wrinkle easily. Pure cashmere has no sheen. It is available in knits and wovens.
Woven cashmere makes beautiful jackets or coats. Knitted cashmere makes luxurious sweaters, cardigans, clingy dresses, gored skirts, and bathrobes. Cashmere is costly, and ripping out stitches weakens the fabric. Make a muslin and test the pattern. Read on for additional ways to take good care of your cashmere investment.
Preparation and cutting
With cashmere, planning is essential, as cutting mistakes may show in the finished garment.
Preshrink the yardage. Steam-shrink it with an iron held 1⁄2 inch away, or take it to a dry cleaner.
Select a cutting layout. Cashmere has a visible nap and must be cut using the with-nap layout. Use pattern weights rather than pins.
Determine the right side. The right side of a woven is obvious because it is more textured. To determine the right side of a knit, stretch the fabric along a cross-grain cut edge; it will roll to the right side.
Press with caution. A steam iron on the wool setting, applied with a press-and-lift motion, produces good results. Cashmere fabrics can develop shiny spots if pressed firmly, so press lightly. Take care not to stretch cashmere. Always use a press cloth, either self-fabric or silk organza, on the right side.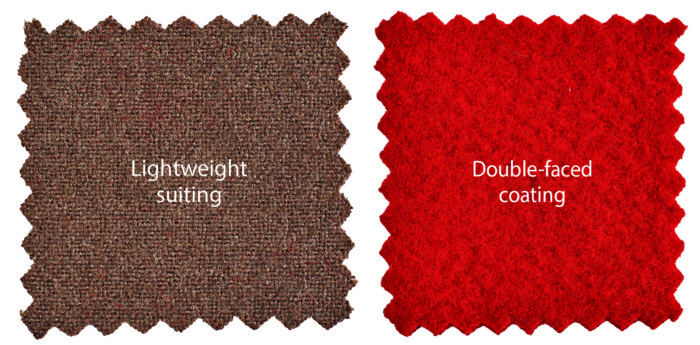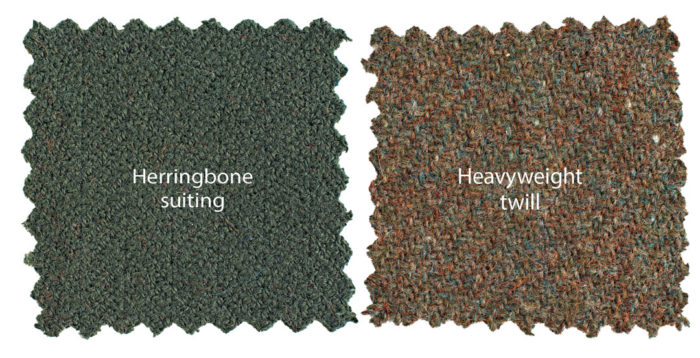 Appropriate notions
The correct tools simplify the process of working with cashmere.
Marking tools: The fabric's textured surface may make it difficult to mark; use tailor's tacks or chalk.
Interfacing: If possible, avoid fusing interfacing directly to cashmere fabric. If you are making a jacket, consider underlining the entire jacket with cotton batiste or voile. Interfacing can then be fused to the underlining rather than the cashmere fabric.
Thread: Silk thread, 50-weight or higher, is a fine yet sturdy choice for sewing seams. High-quality polyester or cotton thread is also suitable.
Needle: An 80/12 universal needle is good for wovens, and a 75/11 stretch needle is appropriate for knits.
Presser foot: Use a standard presser foot for wovens and a Teflon or walking foot for knits.
Technique advice
Cashmere fabrics require techniques similar to handling other animal fiber textiles for best results.
Sewing tips: Sew tautly but without stretching the fabric. Lift the fabric every 6 inches and smooth it. Stabilize necklines and shoulder seams with stay tape or selvage strips.
Stitch length: A 2.5-mm straight stitch works with most woven cashmere fabrics. For knits, a narrow zigzag, between 0.5 mm and 2.0 mm, is effective.
Seam finish: Seams in garments made from woven cashmere do not need to be finished if the garment is lined. Cashmere knits do not ravel and edges can be left raw or be serged together.
Topstitching: Machine topstitching can be tricky because of the fabric's loft. For best results, hand-pick topstitching on wovens with rayon or silk buttonhole twist thread 3⁄8 inch from the finished edge.
Closures: For woven fabrics, use machine- or hand-stitched corded or bound buttonholes. For knits, back the placket with grosgrain ribbon, then make machine-sewn buttonholes with a 70/10 jeans needle and extrafine thread.
Hems: Hand-stitch the hem on woven garments. For knits, use a cover stitch or flatlock hemstitch.
Sandra Betzina is the author of All New Fabric Savvy (The Taunton Press, 2017), from which this article is adapted.