Q&A: History of the Feed Dog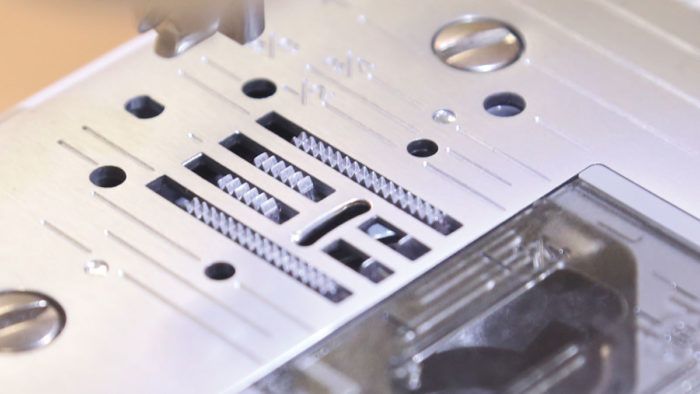 Q: How did the feed dog get this name?
—Eliana Norton, via email
A: Threads senior technical editor Carol J. Fresia looked into the question:
In the parlance of mechanical engineering, a "dog" is a device that either causes or prevents movement by some sort of engagement—often, via a toothed mechanism. My research suggests that the toothiness of the device led to the name "dog." On a sewing machine, it's easy to see how the feed mechanism, which grips and pulls the fabric, resembles a dog's teeth.
The feed dog as we know it was patented by American inventor Allen B. Wilson in 1854. Its four-part motion (forward-down-backward-up) became the standard for all sewing machines. In fact, four-motion feed was considered so crucial to sewing machine function that Wilson was denied a patent renewal 20 years later, enabling all manufacturers to employ the technology.
The manual for Wilson's No. 8 machine, patented in 1876, used the terms "feed bar" and "feed points." Manuals for Singer machines from the 1860s to the early 20th century don't mention the feed system at all. By 1915, "feed dog" is in the handbook for the Singer No. 115. The feed dog, thus, is older than its name.
This article was originally featured in the Q&A department of Threads #208 (April/May 2020).
---
Do you have a question? Send it to us and we'll find an expert's answer.
via mail: Threads Q&A, PO Box 5506, Newtown, CT 06470-5506
via email: ThreadsQ&[email protected]
via the Contact the staff page to submit your entry