Pattern Review: DP's by DP Studio: Panel Dress Cut at the Waist Le 9005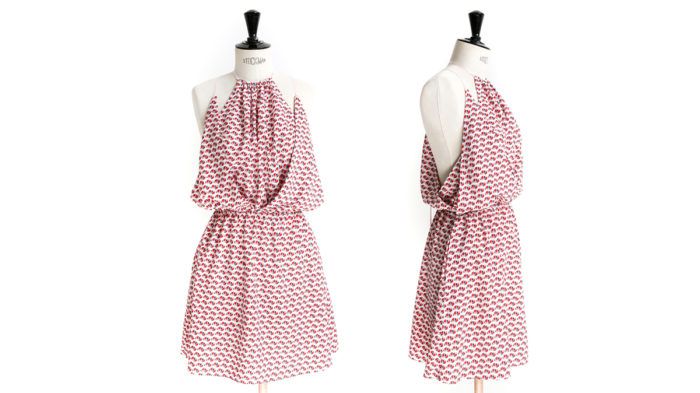 This loose-fitting dress has a front bodice with overlapping panels, a triangular back panel, elastic-gathered waist, and a slight A-line skirt with cut-on in-seam pockets. The front underpanel has a halter neckline with ties that pass through a front neck casing and tie in back; the underpanel's sides are elasticized. The front overpanel connects to the back panel with narrow straps. Our tester found inserting the straps to be difficult as they are sewn at an odd angle. The waist elastic casing is made by topstitching the waist seam allowances; the 1-cm-wide seam allowance is not wide enough to accommodate the 1⁄4-inch-wide elastic. Our tester recommends widening the waist seam allowances to at least 1⁄2 inch. The instructions include illustrations, which are helpful because the French-to-English translation is not always easy to understand. Use lightweight woven fabrics such as voile, batiste, or challis.
(Sized French 34–48 [US 2–16, UK 6–20] for busts 31.125–43.72 in. [79–111 cm] and hips 33.875–46.47 in. [86–118 cm]
—Tested by Eve Kovacs, Woodridge, Illinois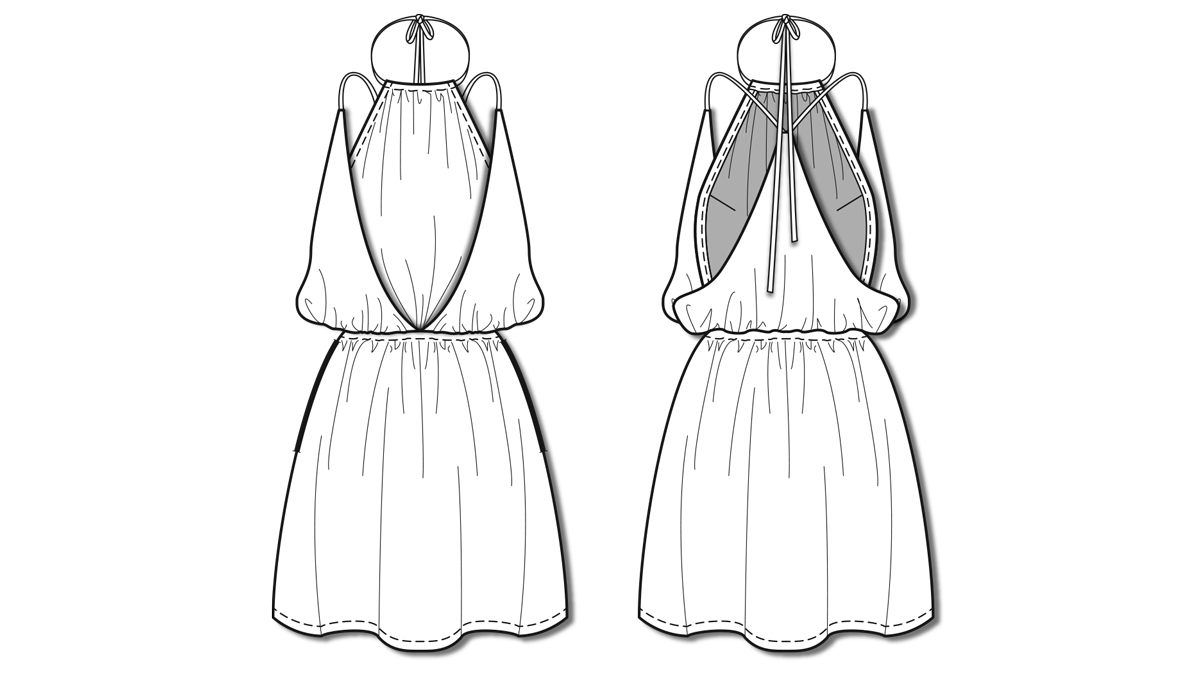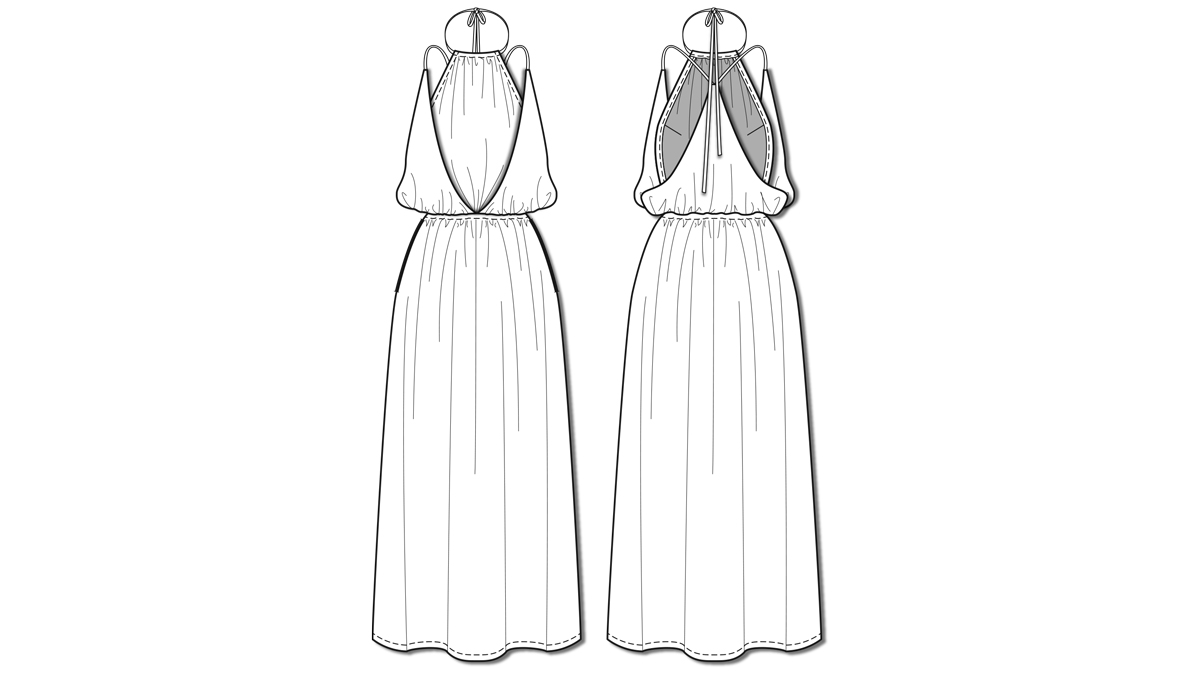 Style tip: Use lace or sheer fabrics for the front overlap panels.
This review was originally published in Threads #209, June/July 2020. Have you made this pattern? If so, be sure to share pictures in our Readers Closet gallery.
Illustrations by Steven Fleck.