Sewing Tip for Organized Needle Storage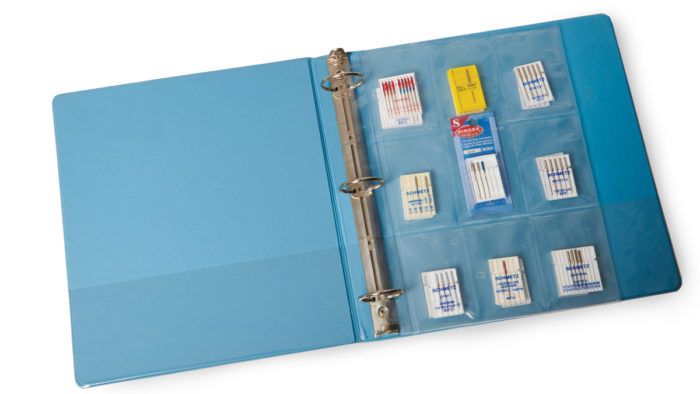 For many years, I stored sewing machine needles in a small, covered box. It worked great until I started purchasing more needle types and I needed to organize them. I ordered a few clear vinyl, nine-pocket baseball card binder sleeves. Each pocket can hold a small needle packet. If desired, use one page for each needle type, and label the lower right-hand corner of each sheet for easy reference while thumbing through the binder. The needles also can be arranged in size order, to make it easier to find the correct needle for a project and to take inventory.
—Robin Spindt, Tucson, Arizona
---
Do you have a good sewing tip? Send it in, and we'll pay you if we publish it in Threads magazine. We'll also select the cleverest tip in each issue, and the winner will receive a gift package from The Taunton Press, including Threads DVDs and instructional sewing books.
Send tips to:
Threads Tips
PO Box 5506
Newtown, CT 06470
or by email at: [email protected]