Editor's Note: Positive Feedback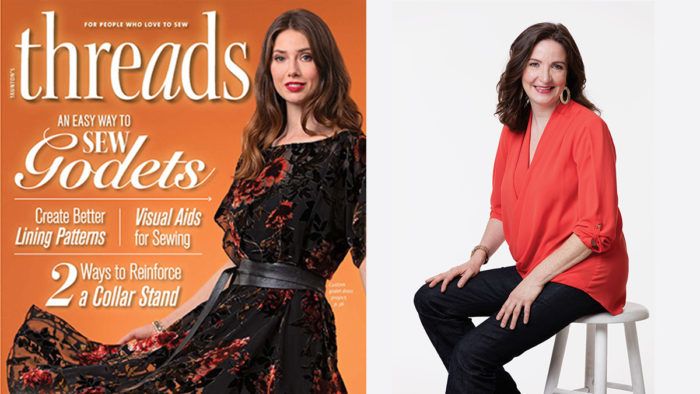 We have received an abundance of grateful letters lately. Readers from around the world let us know they are glad to see Threads arrive in the mail and appreciative of the energy they get from contemplating new sewing techniques or revisiting past issues.
Your affirmation of our work means the world to us. You are heartily invested in this magazine we share. I hope all of you readers know that, behind the scenes, no one at Threads takes your intelligence for granted. We are well aware that we have a passionate, creative, and well-informed readership. You sew beautifully, and you're always improving.
We are thankful you read Threads and seek out our content online. Our purpose is to encourage you to sew your dream projects by providing the most accurate and detailed information we can.
In this issue, to sew something fun, quick, and versatile, we have "Add Godet's for Fabulous Flare,", a dress project featuring easy and clever sewing techniques. The simple pattern is available online, so you can sew it from your stash this weekend.
Full-bust adjustments have been a frequent topic in Threads, but, in this issue, we offer "Fitting a Small Bust,", by popular instructor and author Sarah Veblen. The techniques for darted or princess-seam bodices cover the length as well as circumference reductions needed when the pattern includes unnecessary volume.
Many sewing tutorials today are inspired by vintage garments made with care and creativity. "Handworked Buttonholes," by James Williams, a.k.a. the Historical Tailor, shares a venerable stitching method that surpasses typical sewing machine results on bulky fabrics.
Thank you for the many kind and appreciative letters, and thank you, too, for not letting us off the hook if you spot a problem. We wouldn't have it any other way.