Free Dress Project: Add Godets for Fabulous Flare
Create a custom dress with extra flare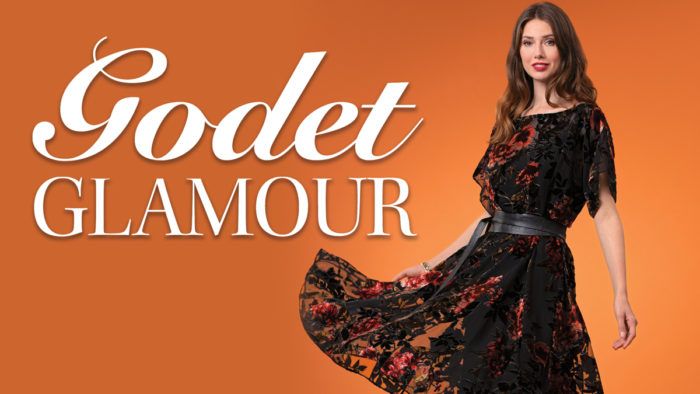 A godet is a triangular wedge of fabric sewn into a garment, either in an existing seam or within a cut opening. Its purpose is to add circumference, or flare, at a hemline. With godets, you can achieve a body-skimming fit through the bodice and hips and fullness around the hem. Godets create a pretty silhouette and enhance movement in a skirt or dress.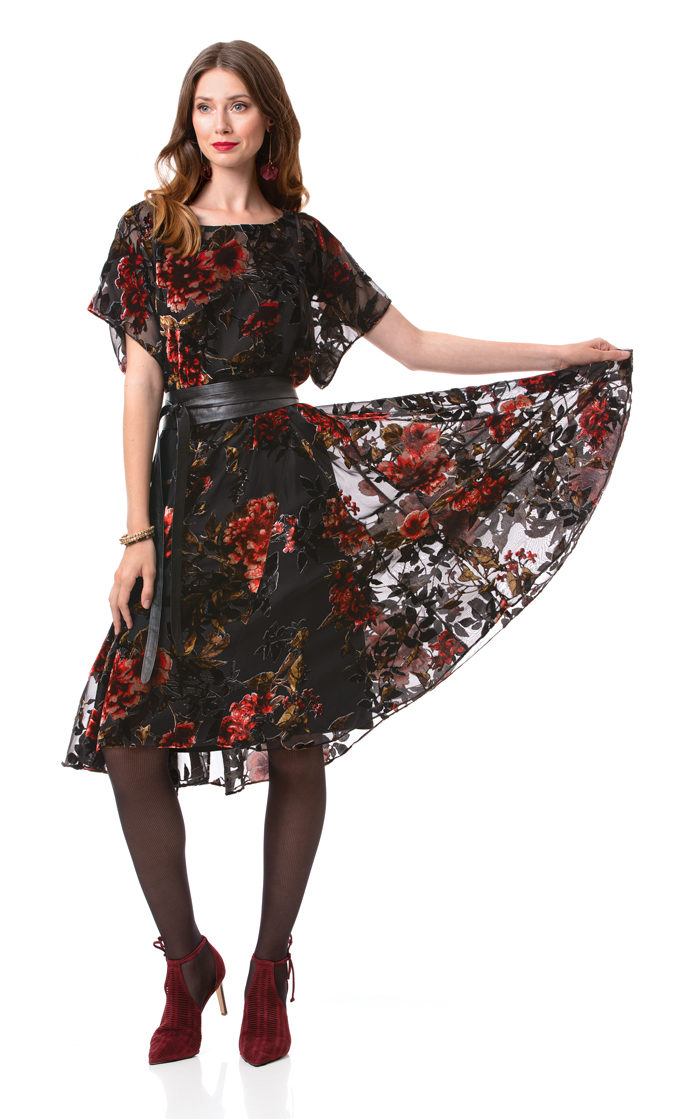 They require precise stitching, but there is a foolproof method that relies on fusible tape to install the in-seam variety. To learn the technique, try making the dress shown with six in-seam godets. A template for the design, in six sizes for bust measurements from 30 inches to 52 inches, can be downloaded here. Once you know the godet insertion technique, you can easily apply the method to tunic, skirt, or dress projects. 
Fabric options
Godets are shown to advantage in lightweight, drapey fabrics. In a flowing textile, a godet hangs beautifully when still, and swings out gracefully when the body is in motion. Stiff or crisp textiles create pronounced angular extensions. Chiffon, georgette, burn-out velvet, challis, charmeuse, or crepe are good fabric choices.
For design interest, try mixing fabrics when adding godets. Another option is to cut them on the bias or cross-grain, for spectacular results in striped or plaid material.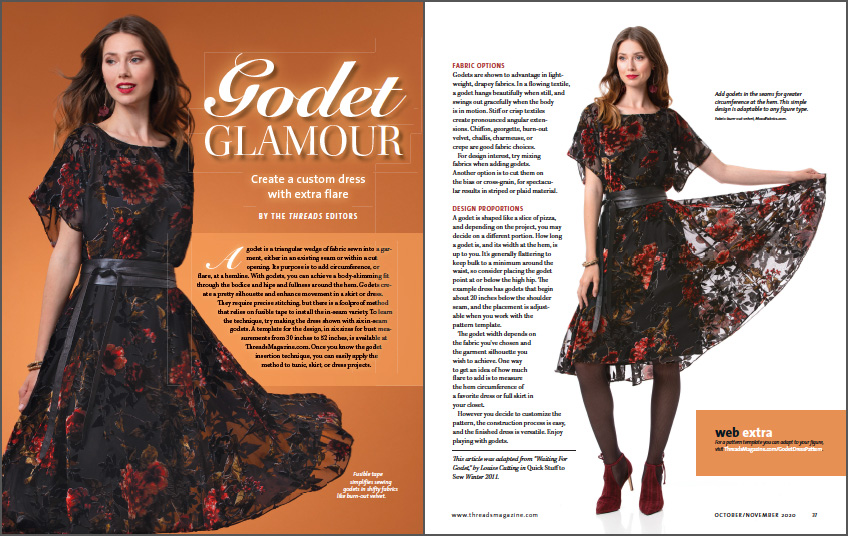 This article was adapted from "Waiting For Godet," by Louise Cutting in Quick Stuff to Sew Winter 2011.
View the article by clicking View PDF below.
View PDF