Sewing Notions to Try This Fall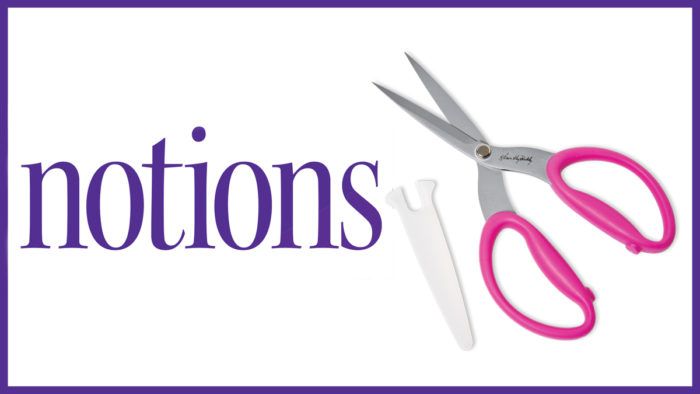 Comfortable knife-edge shears
A good pair of straight-edge, multipurpose scissors is important to any sewer, but many options become uncomfortable after a long period of use. Designed by Karen Kay Buckley, the 7-1⁄2-inch Multipurpose Perfect Scissors are an ergonomic option for sewers looking for a new pair. The stainless steel blades measure 3 inches long and come to a sharp point. The scissors are 71⁄2 inches long including the handles. Both finger openings are 23⁄4 inches long and a full inch wide, which makes the scissors comfortable to use for a variety of hand sizes. Included with the scissors is a plastic blade cover that snaps into place for safety when they are not in use.
(KarenKayBuckley.com; $29.95)
Customizable leather thimble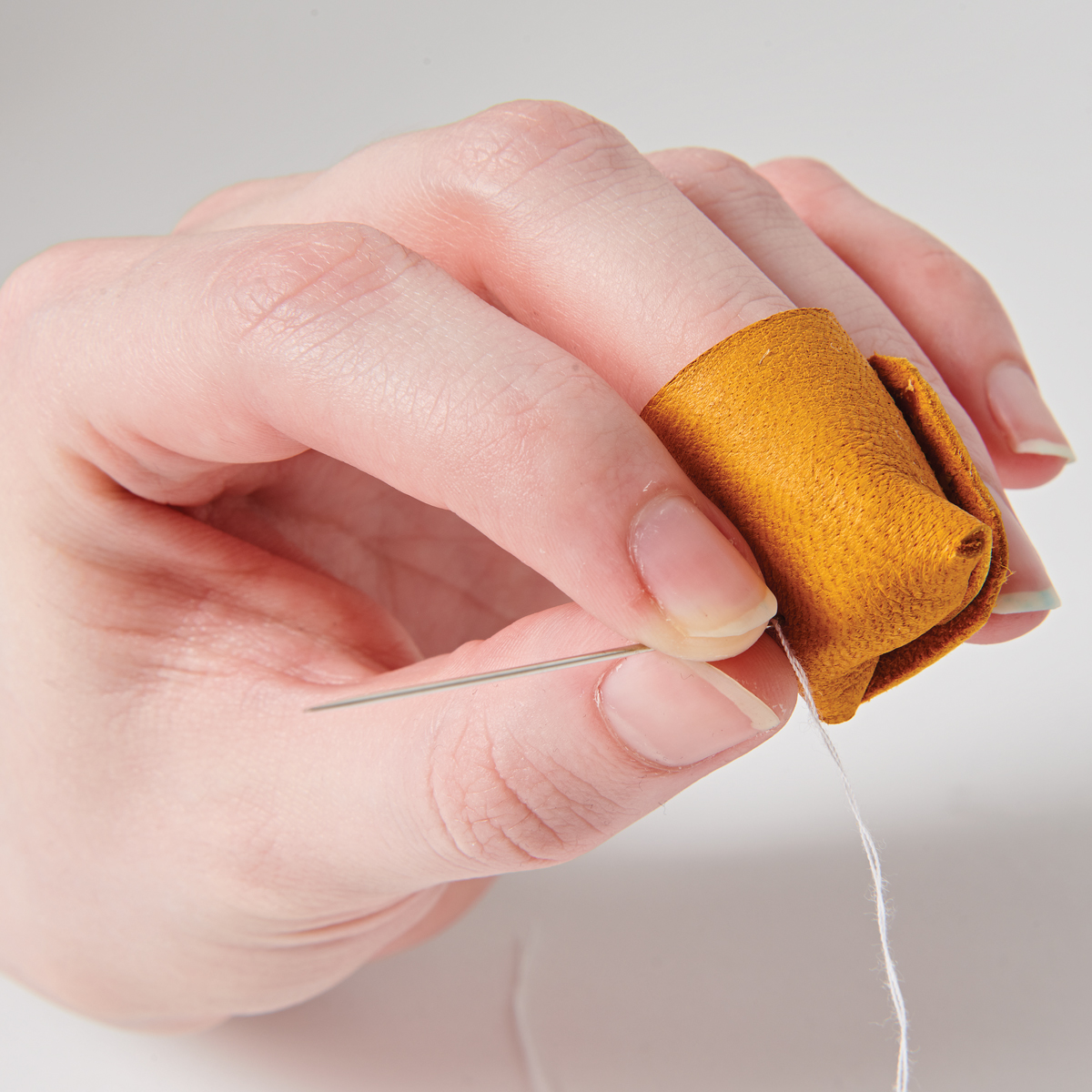 When choosing a thimble, sizing is important and can be difficult to get right. With the Original Ugly Thimble, you can make your own that perfectly fits your finger. The kit comes with a piece of soft leather in the shape of a capital "T," a plastic finger guard, a leather circle to cover the plastic guard, and a small packet of glue. Simply adhere the plastic finger guard in the center of the "T" where the needle will press, cover it with the leather circle, and then wrap the leather around the finger you wear a thimble on. Glue the layers too secure. The glue can be removed with a bit of water and the leather repositioned if the thimble stretches with wear.
(UglyThimble.com; $16.00)
Easily applied water-soluble glue

Glue can be an effective alternative to pins to temporarily hold fabrics together. Roxanne's Glue Stick is water-soluble, acid-free, nontoxic, and can be used to secure appliqués, trims, or seams before stitching. The 51⁄2-inch tube comes with a cap that has a clip. It is narrow enough to hold like a pen during glue application. Twist the textured base to extend and retract the glue. The glue glides on smoothly and evenly, and it dries quickly. Each tube contains 6.0 grams, or .21 ounces, of glue. It dries clear and holds fast until moistened or washed. Roxanne creates other glue products, including Glue-Baste-It, a liquid glue with a precision applicator.
(ColonialNeedle.com; $6.62)