Sewing Tip for Precise Pinning for Blind Hems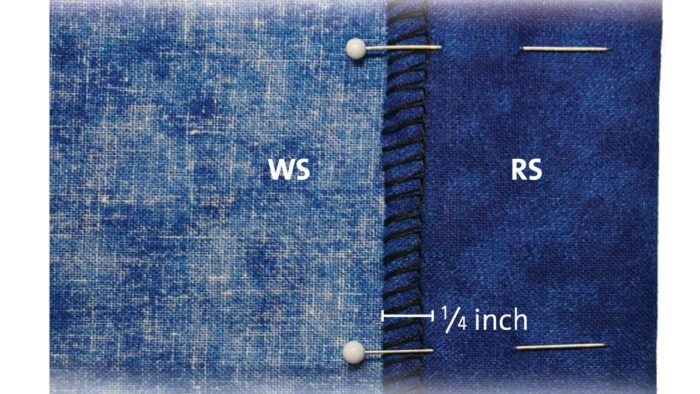 I have found an easy way to create a uniform foldback line for blind-hem stitching. Fold up the hem to the desired depth, with the fabric's wrong sides together. Pin it in place by inserting each pin a scant 1⁄4 inch from the fabric edge, placing each pin at a right angle to the folded edge. The spacing of pins depends on the weight of the fabric; for midweight fabrics, pin every 1-1⁄2 inches or so. Fold the hem back against the right side of the garment. It will automatically fold at the point where the pins were inserted, leaving exposed the scant 1⁄4 inch required for the blind-hem stitching line. Finger-press this line as you sew. No repositioning of pins is necessary. Some thicker fabrics may require more than a scant 1⁄4 inch to achieve a neat blind hem. Test this method on a scrap of fabric to ensure the results are satisfactory.
—Lois Phillips, Drexel, Missouri
---
Do you have a good sewing tip? Send it in, and we'll pay you if we publish it in Threads magazine. We'll also select the cleverest tip in each issue, and the winner will receive a gift package from The Taunton Press, including Threads DVDs and instructional sewing books.
Send tips to:
Threads Tips
PO Box 5506
Newtown, CT 06470
or by email at: [email protected]