My Top 10 Sewing Tools and 5 That I Could Live Without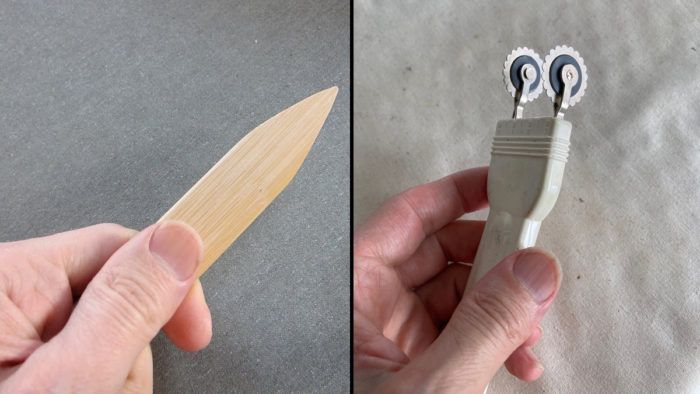 Like many craft-related hobbies, sewing involves a lot of equipment. The longer you're at it, the more you invest in tools and accessories to enhance your experience and to raise the quality of your work.
Social media makes it easy to see what other sewers have in their arsenal, which can definitely whet your appetite for new things you've never even knew existed. I've been guilty of both of these: sharing enthusiastically my many sewing-related purchases on my blog and Instagram feed, and allowing other people's treasures (gadgets?) to spur me on to some impulsive purchases.
But which are the true keepers, and which are cause of buyer's remorse?
Sewing tools to keep
Here's a list of my top 10 tools—the ones I use most frequently and which I'd have a hard time being without.
1. Straight-stitch sewing machine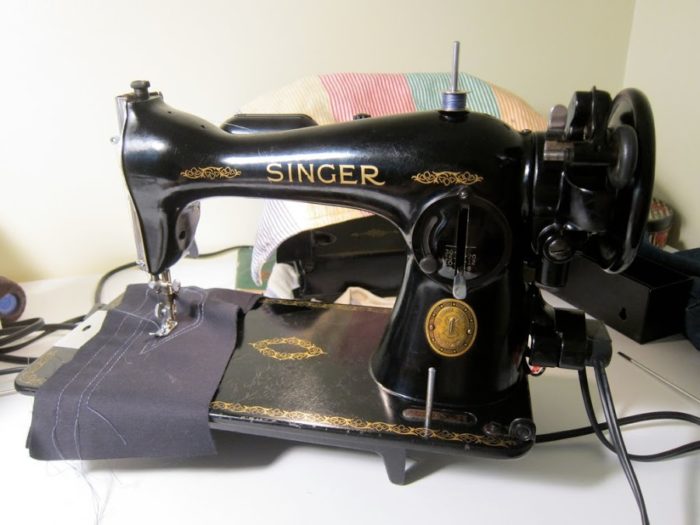 I own more than 15 vintage sewing machines and just one modern one. Some are zigzag machines and most are straight-stitch-only versions. My favorite models include the Singer 15-91, Singer 201, and Singer 221 (Featherweight). For the garment sewer, the straight-stitch machine provides almost everything needed. The only stitches I might need that a straight-stitch machine can't perform are a bar tack and an overcast stitch to finish raw edges. There ARE vintage zigzag attachments that can be used on straight-stitch machines, but I find them cumbersome to use. So for speedy finishing of raw seam allowances, I'm more likely to use a serger. If the garment will be fully lined, I'm more likely to leave the seam allowances raw.
When I need a bar tack, I turn to my Bernina 930 Record, though any zigzag machine will do.
2. Buttonhole attachment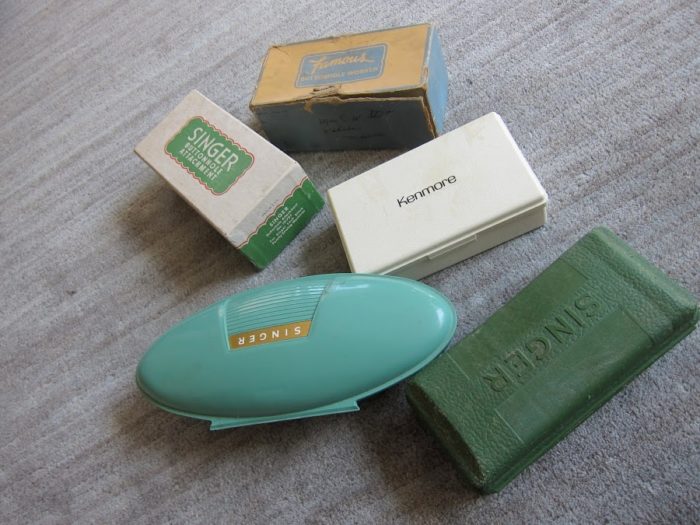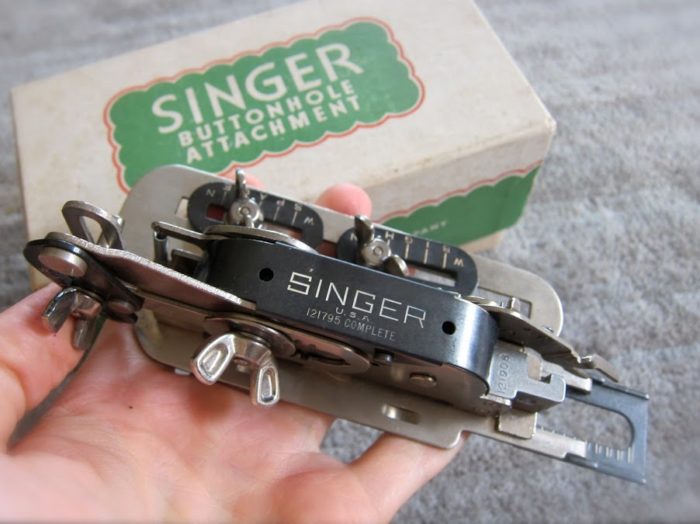 I love my vintage buttonholers. I've written about these attachments for Threads here. They are easy to use and reliable. They can be found cheaply on eBay and need little maintenance. I hear many people complain about the buttonhole mechanism on their modern machines, and I always recommend vintage attachments, which fit on almost any low-shank machine—even a zigzag machine.
3. Iron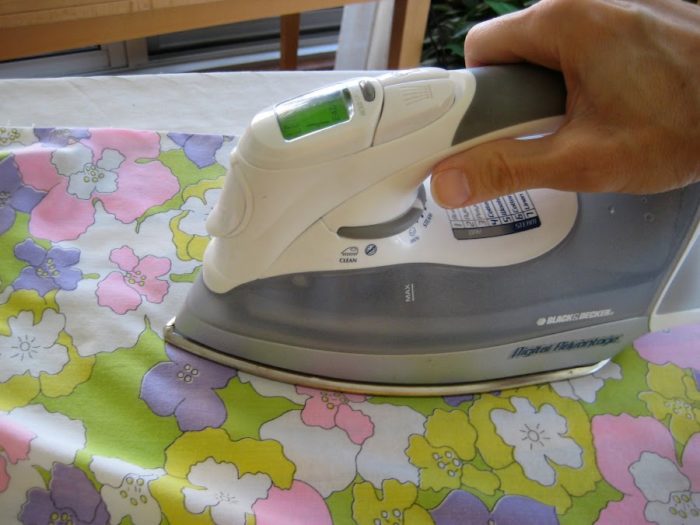 One of my earliest sewing-related purchases was a decent steam iron. In the years since, I've used many kinds of irons, from professional vacuum ironing boards found at the Fashion Institute of Technology in New York to expensive gravity-feed irons made for the home. Given my sewing space limitations (I work in my living room and kitchen), a standard home iron meets my needs. I own one other type of iron, listed below among my least-used sewing tools. Home irons don't get as hot as professional irons, which can occasionally be a problem. But there are benefits, too: In all my years of sewing I have never scorched my fabric. The low cost—I never pay more than $50—means that replacing them when necessary isn't a hardship.
4.  Point turner, point presser and clapper, tailor's ham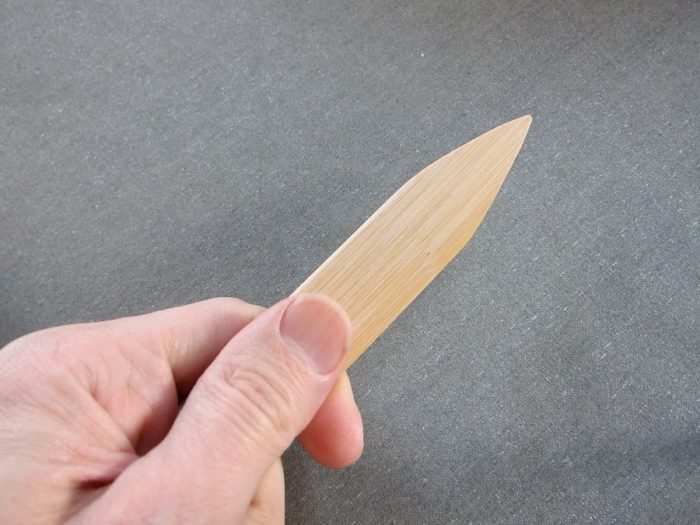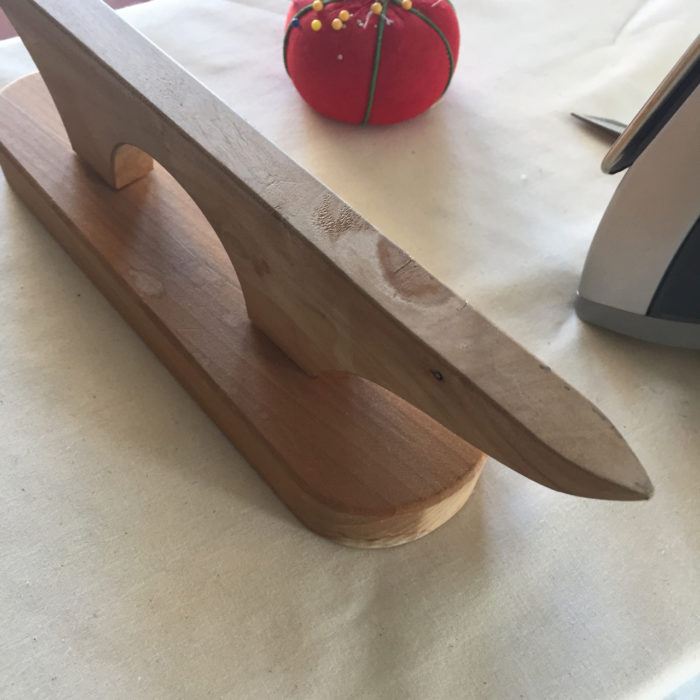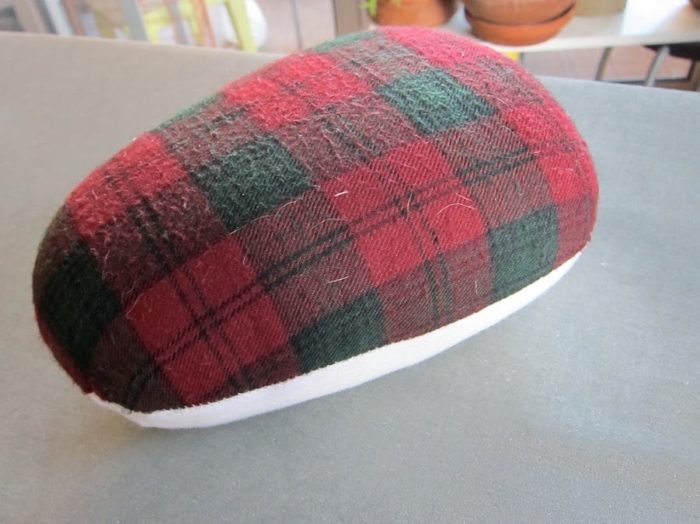 These basic tailoring tools may not be on every sewer's must-have list, but I use them constantly in my work. Sharply pressed seams and sharp corners are important to me.
5. Rotary cutter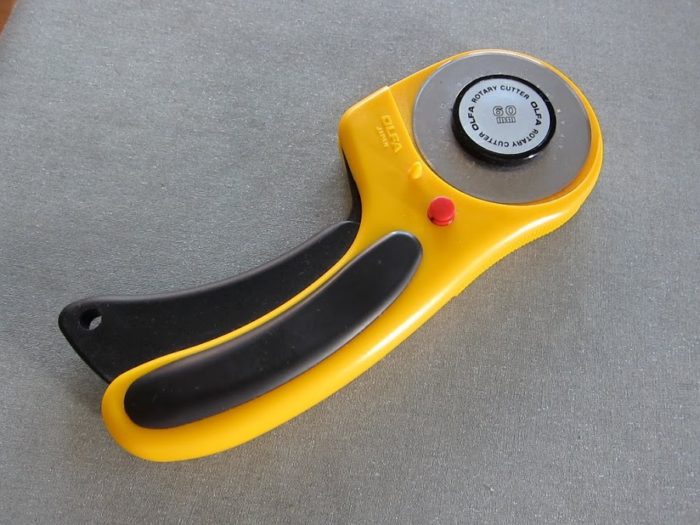 I cut the vast majority of my fabric with a rotary cutter, used atop a self-healing mat. There are those who swear by shears and I do use my shears from time to time, but my rotary cutter is definitely one of my most-used garment sewing tools. Do you use one?
6. Thread cutters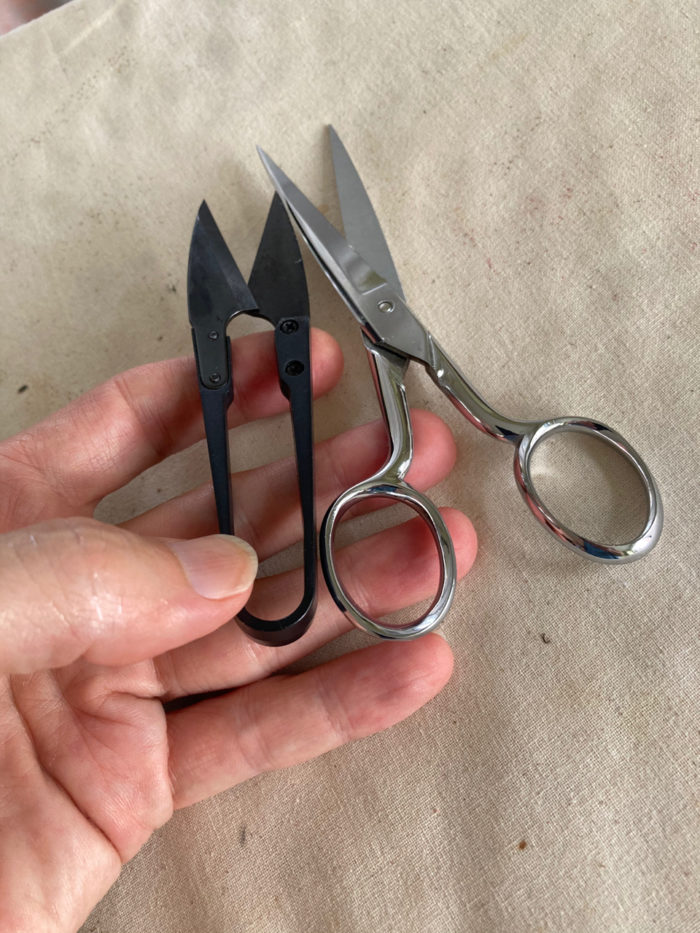 I keep a variety of small scissors and snippers by my sewing machine to cut threads. These are cheap to buy and handy. I never use those built-in thread cutters that come included with most sewing machines, even vintage ones. I'm fastidious about hanging threads, so for me, these are a must.
7. Silk organza press cloth.
I was introduced to organza press cloths by Kenneth D. King. I almost always use one, and they last a long time. If they fray, I recut the edges with pinking shears. I even throw them into the washing machine. The only times I won't use a press cloth are if I'm ironing a casual shirt or if I'm working from the inside of a garment.
8. Self-threading needles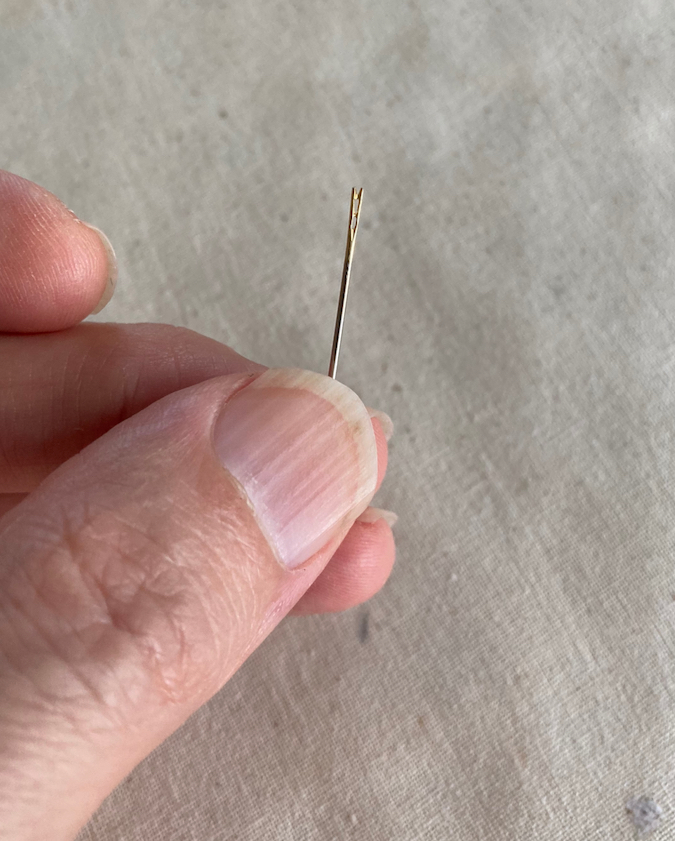 This is a wonderful tool I use for one specific task: When I attach shirt buttons by machine, I leave long thread tails. With the aid of these needles, I pull the thread tails to the back of my work, knot and trim the threads, and the button stays put, usually for the life of my garment.
9. Needle threaders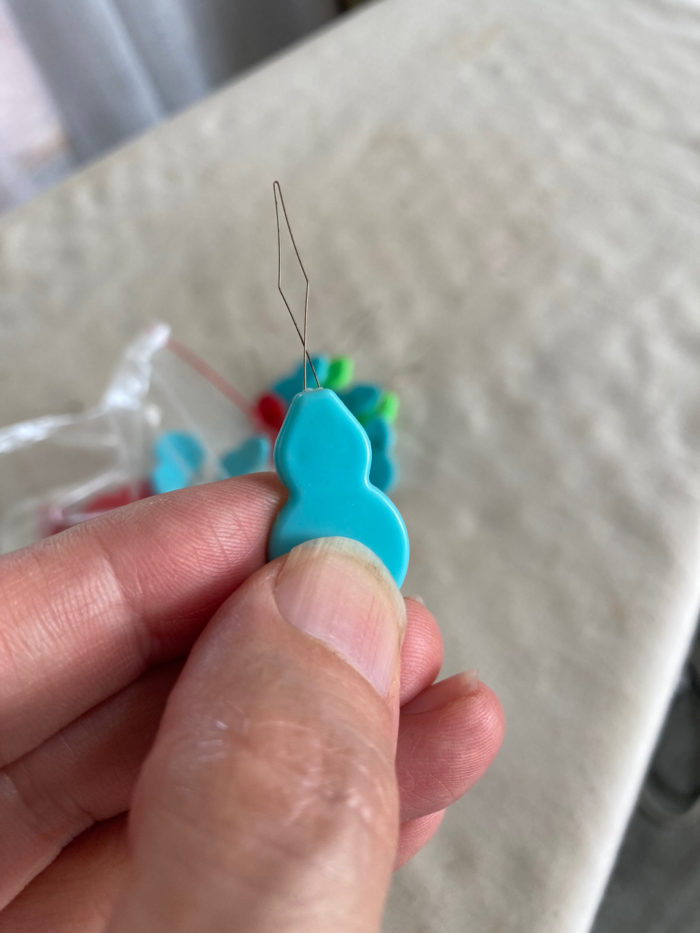 As my eyes, wearied from years of close sewing work, are no longer what they used to be, I can no longer thread a needle without a needle threader. I'm not sure what I'd do without one. I've started buying them in bulk, so they're always handy. They tend not to last long.
10. Thread stand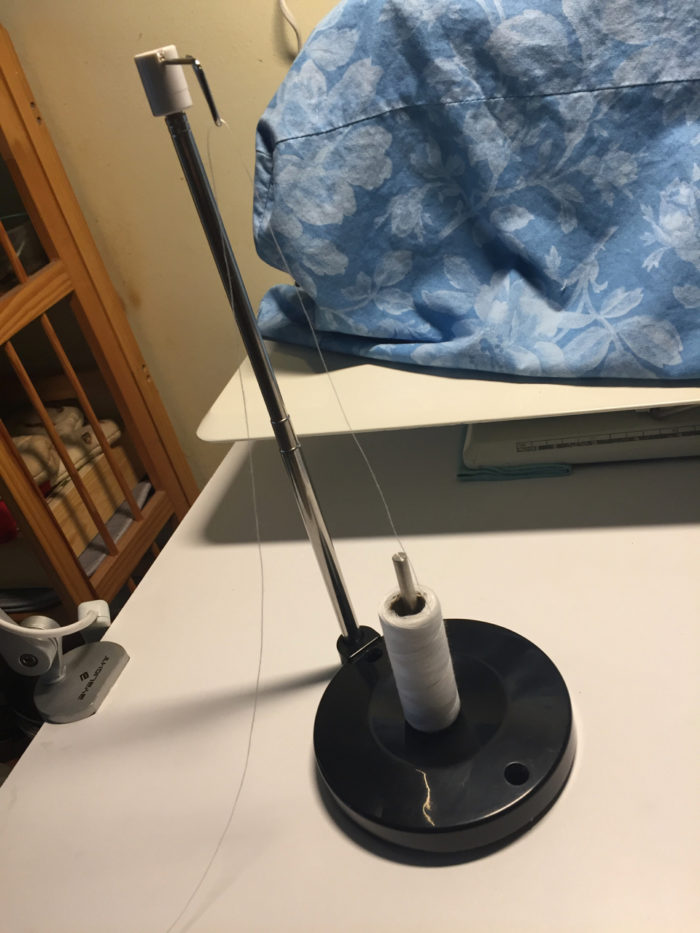 I purchased a thread stand only this year. A thread stand allows me to feed thread to my sewing machine regardless of the size of the spool, which no longer must fit atop my sewing machine. I purchase industrial-size spools rather than individual commercial thread spools and save money and time.
There are additional tools and accessories I could add to the list.
Honorable mentions
Tube turner: Who knew I would use this as often as I do? Tube turners are ideal for making the button loop at the neck of a camp shirt)
Silk pins: These are essential for fine fabrics
Double-sided fusible web: It's for when you're too lazy to baste.
My least-used sewing tools
There is nothing inherently wrong with these items—you might find them extremely useful. So much depends on what we're creating and what sewing habits we have developed, which are often passed down from whoever taught us to sew.
1. Double tracing wheel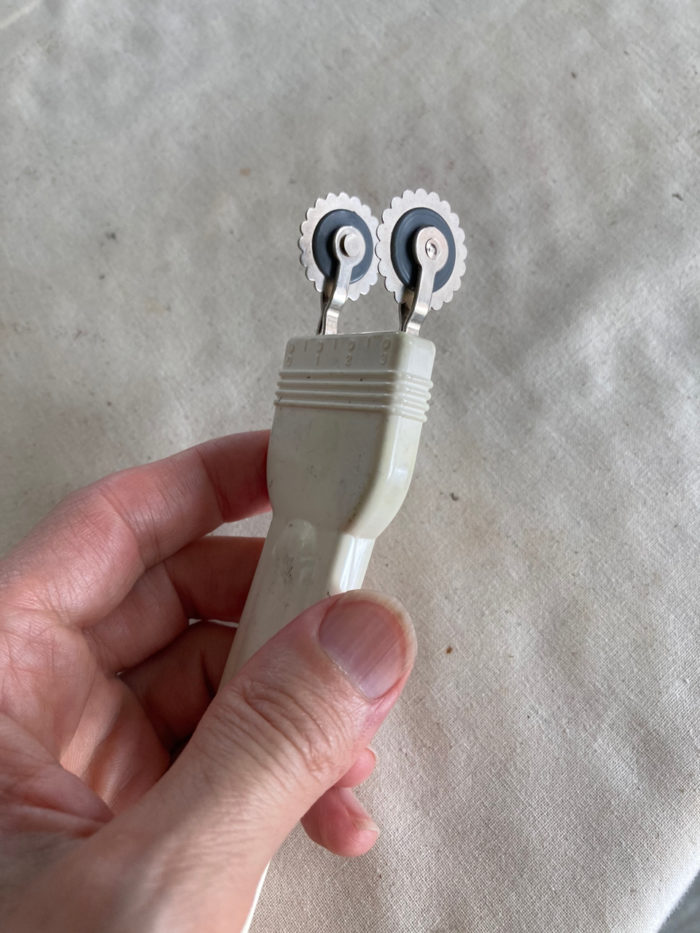 I wanted to love this item and was excited to purchase one. Mine is by Clover. An adjustable double tracing wheel means you don't have to add a seam allowance by hand when you're tracing over carbon paper. It's especially handy to use when making muslins. However, I find adding a seam allowance by hand (regardless of the width) with the aid of a clear plastic ruler to yield a more accurate result. It doesn't take a whole lot of time. I'll stick with the old-fashioned way.
2. Elna Press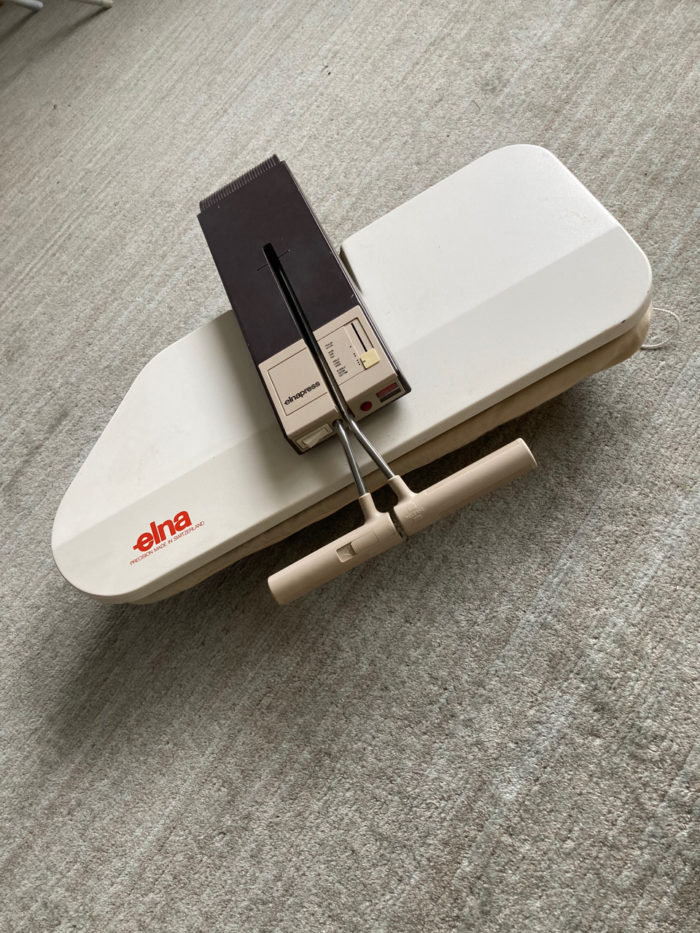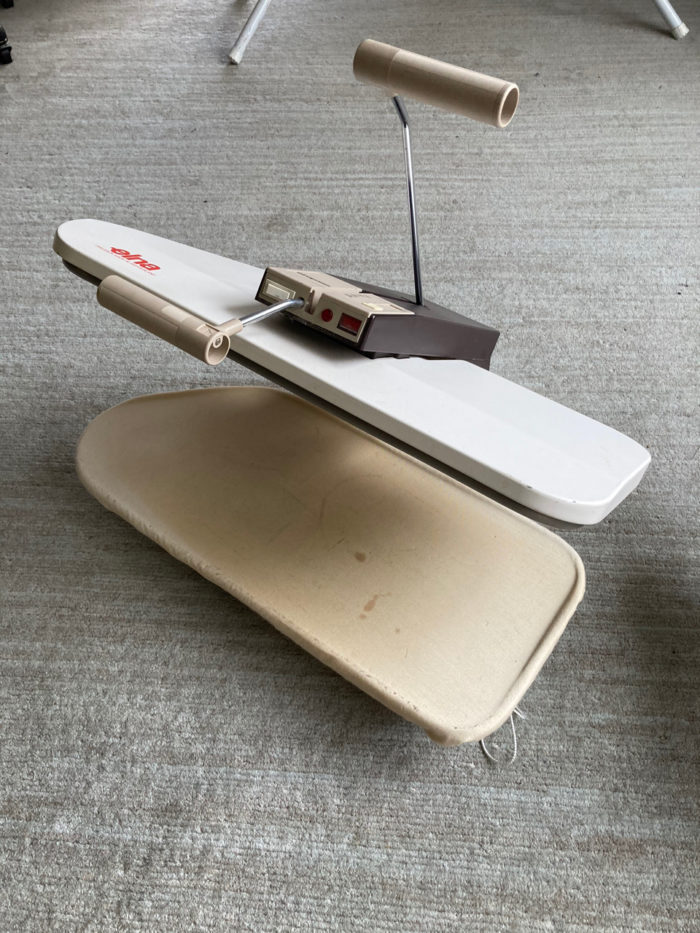 This is another item I thought would be a big time-saver. I discovered, however, given the kind of work I do and the size of my sewing space, the Elna Press simply doesn't fit into my routine. It is an effective iron, and excellent at jobs that require heat and intense pressure. I used it to adhere a Swarovski Crystal decal on a T-shirt, and the result was perfect. But the majority of pressing/bonding work I do is in small and specific areas, like applying fusible to a shirt collar. This simply doesn't warrant setting up the Elna Press on a cleared-off surface (if I can find one), getting it warmed up, using it, then letting it cool down. If I had a dedicated space, the situation would be different. Perhaps someday I'll use it more frequently.
3. Home steamer
Home steamers can be useful, especially for those who work with fabrics that can't easily be ironed. I bought one when I was doing a lot of bridal work, and I was glad to have it. When I stopped making gowns, I stopped using the steamer, and it has been collecting dust ever since. Again, steamers are great, but only if you use them. I find for nearly all my projects, the steam my standard iron can generate is sufficient.
4. Treadle sewing machine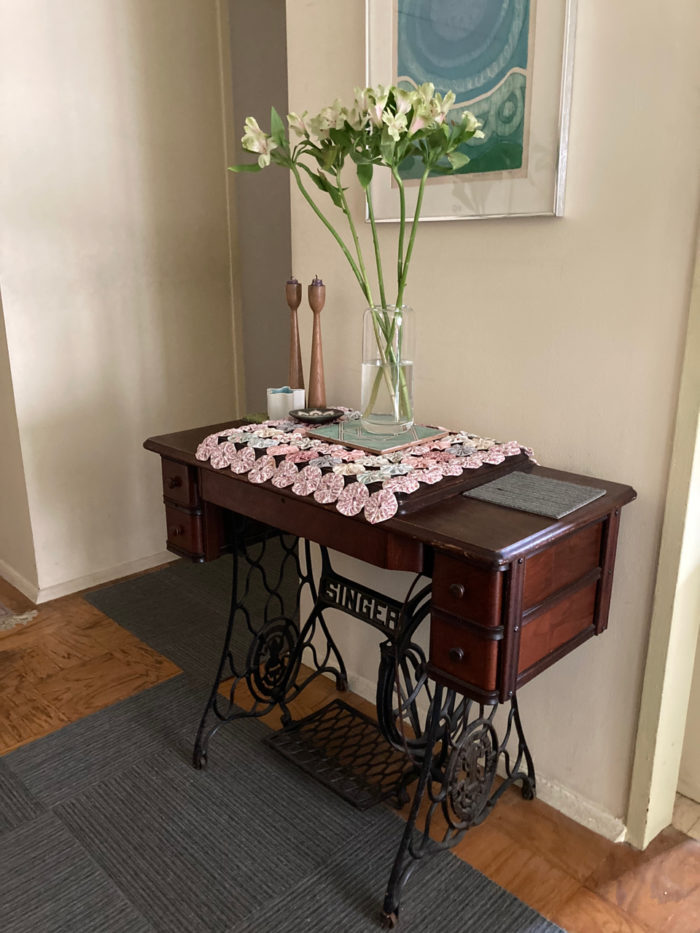 This is hard to admit because I adore my treadle, a vintage 1920s Singer. It's lovely to sew with: I find treadling truly relaxing. But this is another case where space is an issue. The treadle sits in our foyer, and the tabletop is generally decorated with a vase of flowers, candlesticks, and other knickknacks. It's inconvenient to remove everything and swing the table open and raise the machine, especially because the open tabletop blocks passage to our one and only bathroom. Maybe it's time to relocate the treadle to another part of the apartment.
5. Sleeve roll
A lot of sewers swear by a sleeve roll, but I find I almost never use mine. I'm more comfortable with a point presser or the narrow side of a sleeve board. There's nothing wrong with the sleeve roll. I just never found it all that useful.
Honorable mentions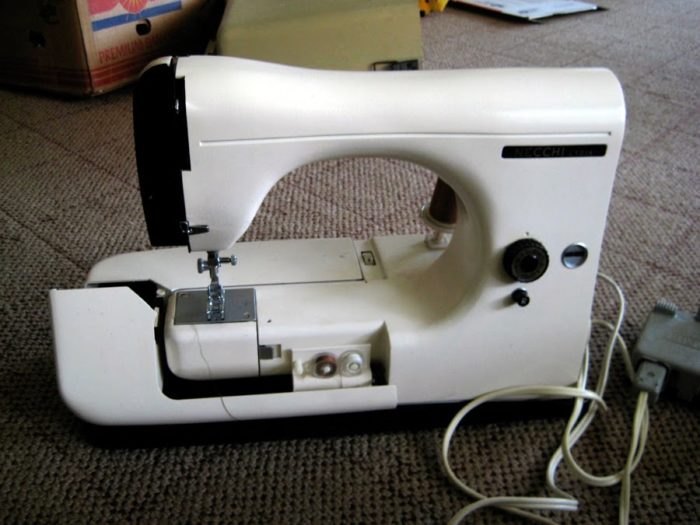 Thimble, blind-hem presser foot, and vintage Necchi Lydia machine.
How about you?  What tools couldn't you live without, and which do you often regret purchasing as you hardly ever use them?