How Did They Sew That? Inset Fabric Bands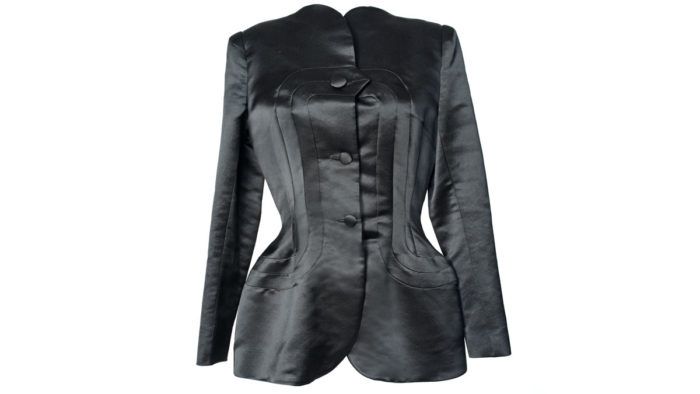 This black satin evening jacket, created in 1995 by design duo Conover Mayer, is graced with four elegant features: a sophisticated inset band detail on the front bodice, an in-seam buttonhole in a pointed tab, a cloverleaf neckline, and a crescent-shaped sleeve cap. This original style would be equally exquisite daywear made in another fabric such as linen or wool crepe. To learn how to incorporate similar inset curved bands into a pattern, read this article from Threads #196.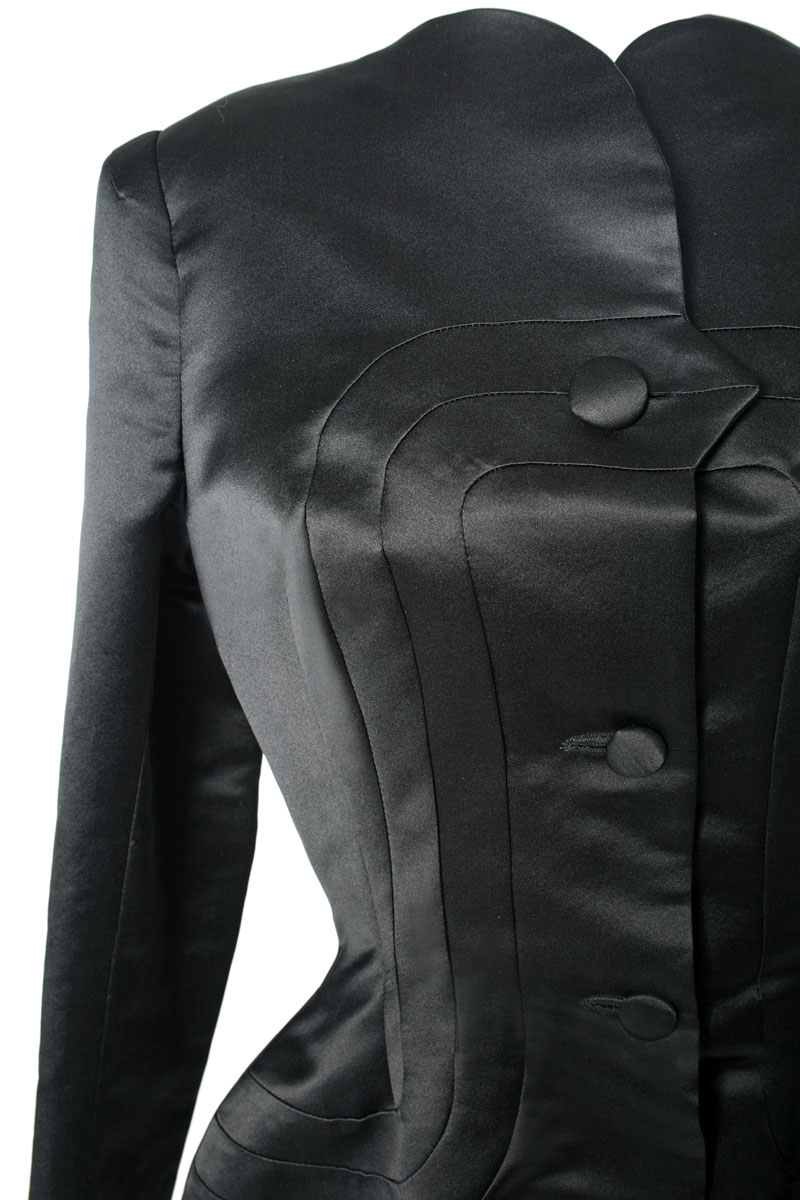 Adding new seamlines to a basic pattern is a common way to change a design. In the examples at right and on the back cover, curved and concentric seams create inset fabric bands. These bands serve as an elegant embellishment and contain shaping darts within their seams. I've sewn the jacket bands at right in linen, to show the fabric grain and to demonstrate how this design feature looks in a less formidable fabric than the original satin. This pattern conversion is a method requiring precision. Exact marking, cutting, and sewing are important for a satisfactory result.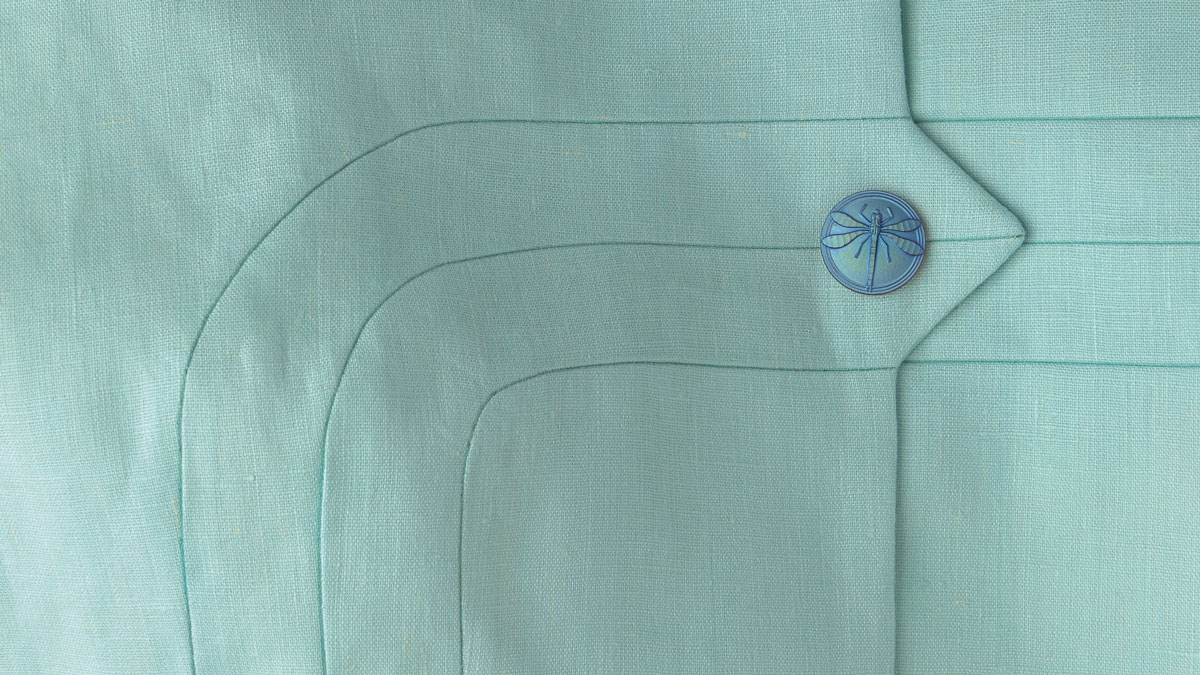 Begin by choosing a base pattern. Rotate any shoulder or bust darts to exit at the waistline or hemline. Trace the pattern with the new dart placement on fresh paper. Also trace a pattern of the new dart shape on a separate piece of paper. I'll show you how to create the shaped band patterns. Adding the pointed tab is optional.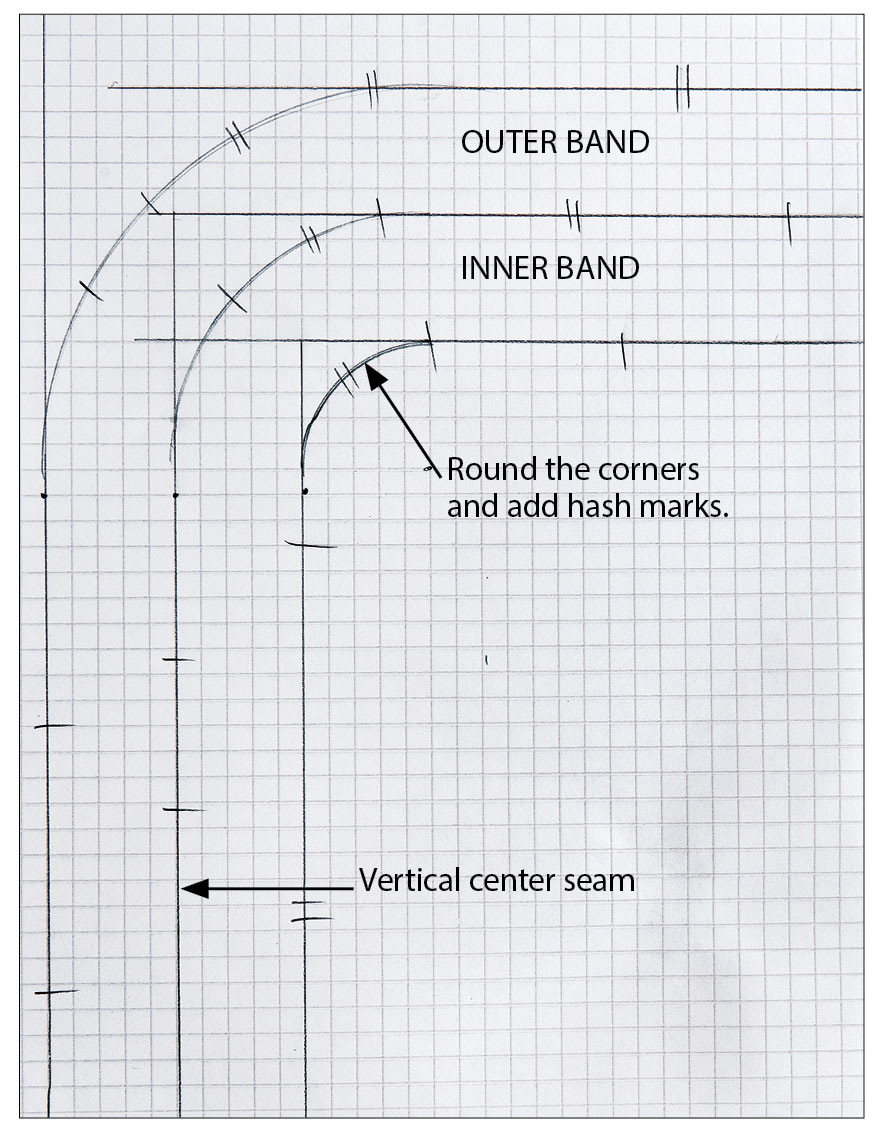 1. Chart the bands. On 1⁄4-inch-grid graph paper draw two bands  1-1⁄4 inches wide. Draw them with a right angle, then use a compass to round the corners. Draw hash marks across the outlines to use for proper alignment later. Cut out the shapes. The grid marks are temporary…
…
Start your 14-day FREE trial to access this story.
Start your FREE trial today and get instant access to this article plus access to all Threads Insider content.
Start Your Free Trial
Already an Insider? Log in