Up Close with Syracuse University's Sue Ann Genet Costume Collection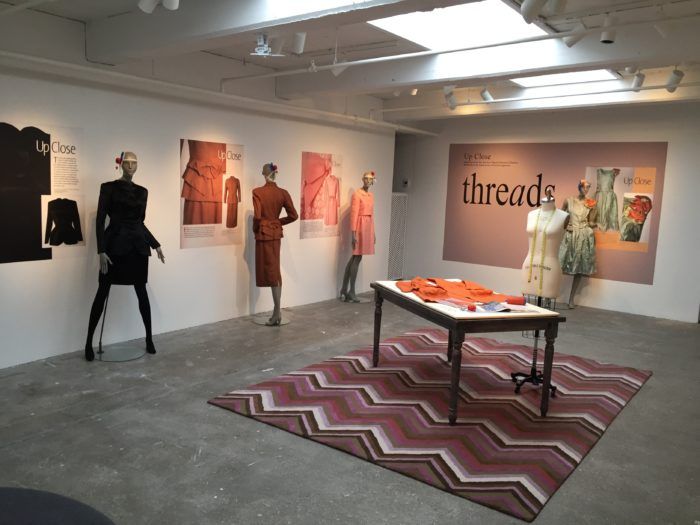 At Syracuse University's College of Visual and Performing Arts, fashion design professor and curator Jeffrey Mayer installs an exhibition every fall to inspire incoming and returning students. In typical years, he and his colleagues curate and mount an elaborate show, drawing from the Sue Ann Genet Costume Collection, housed at the university. This year was different, to say the least. Without knowing if the university would open at all, Professor Mayer and collection manager Kirsten Schoonmaker decided to organize a beautiful vintage fashion display, but with fewer garments.
Syracuse University's costume collection has been the source of the Threads "Back Cover" photos for more than two years. Threads Contributing Editor Judith Neukam works closely with Professor Mayer to select and interpret images of garments from the collection for the magazine's back cover and the "How Did They Sew That?" Department.
The fall 2020 exhibition features a selection of the Threads back covers, plus the garments they explore.