Personalized Pattern Templates
Fit once, then save and reuse with other styles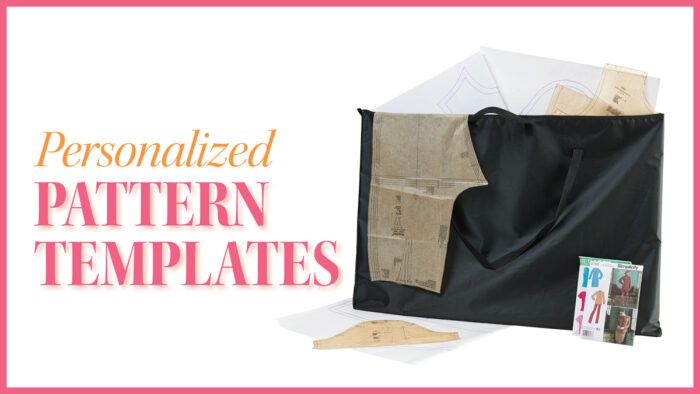 Fitting is a perpetual challenge for sewers. Not only do patterns vary in proportion depending on the company's block (the basic pattern from which all designs are derived), but as time progresses your figure changes, too. When pattern companies began publishing multisized patterns, the quality of fitting was often compromised. The nuanced curves of individually sized patterns were difficult to print in an overlapped way, so shaping was simplified. This resulted in a less refined fit throughout the entire size range.
The perfect fit in a pattern is a moving target: You might succeed with one pattern, but each new pattern you try poses a different set of problems. After a lifetime of adjusting patterns, I've got a solution that sets you on the right path for easier, faster, and more effective fitting with a variety of garment designs.
Once you've spent the time to fit a pattern, use it as a customized template to fit future patterns. Your template is a basic pattern you've adjusted to fit the way you like: It is corrected for your unique figure, and it includes the amount of ease you prefer. You can compare a template to other patterns in order to correct problems before cutting the fabric. In many cases, you won't even need to make a test garment, though for fitted or unusual designs, a muslin is always a good idea.
To get started, make a list of the kinds of clothes you sew most often. My basic garment list comprises only five garments: a jacket, blouse, T-shirt, straight skirt, and pants. From those silhouettes I can also create coats, dresses, and evening gowns. Even though I've listed five patterns, there are only two garments to fit, and therefore only two templates needed for all my…
Start your 14-day FREE trial to access this story.
Start your FREE trial today and get instant access to this article plus access to all Threads Insider content.
Start Your Free Trial
Already an Insider? Log in