Confessions of a City Sewing Scavenger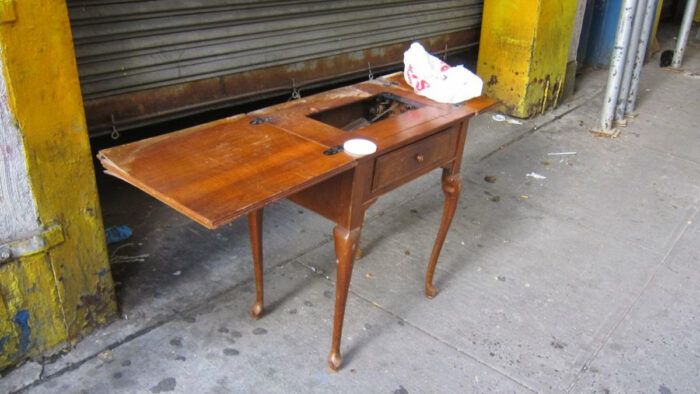 It has often been said that the streets of New York City are paved with gold. While that hasn't been my experience, I can testify that the city's sidewalks are a treasure trove of free sewing supplies: discarded sewing machines, dress forms, fabric, and more.
Of course, some neighborhoods are better than others. I am fortunate to live in the vicinity of the Garment District, Fashion Institute of Technology (FIT), and the High School of Fashion Industries.
Below are some of my many finds over the last decade or so. These are strictly items I've salvaged off the street—or could have salvaged if I'd been so inclined. Sadly, I have all but run out of space for more things sewing-related. A scavenger needs room to grow.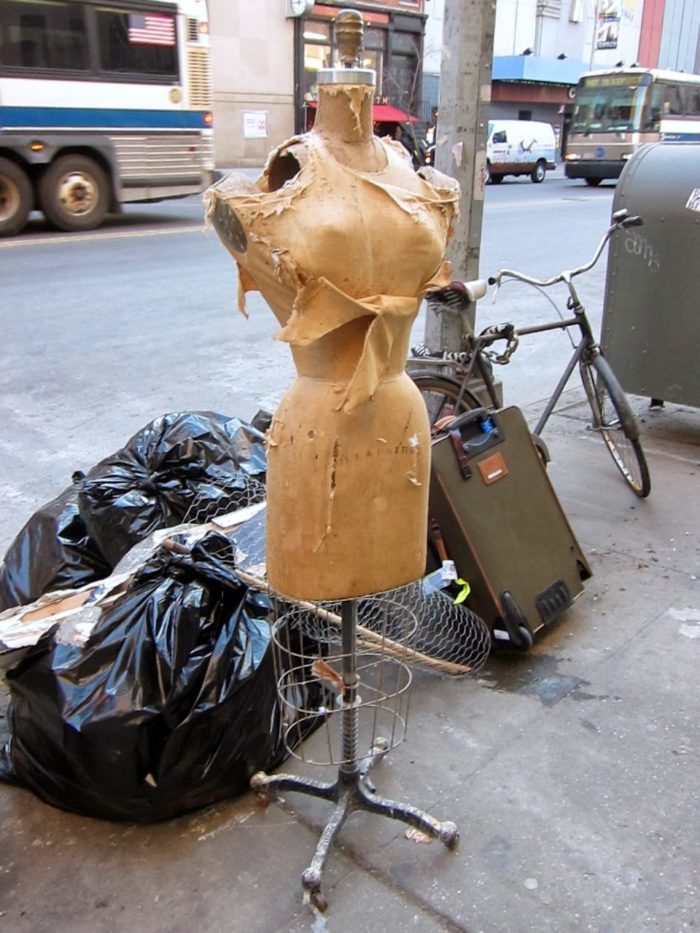 Orphaned sewing machines
On the first day of the new year, I stumbled upon a sewing machine in the trash outside a neighboring apartment building. I can easily pass by discarded books (after checking their titles, of course), secondhand clothing, and assorted bric-a-brac, but I am unable to leave behind a sewing machine.
Saving a Brother
This one turned out to be a Brother machine of relatively recent vintage, model VX-1140. Sometimes it's obvious why someone has discarded a machine. It has a broken pedal or burnt-out motor, for example. Sometimes it's not so obvious. I've found machines with the wrong bobbin in the bobbin case, which could have caused problems: Might this have been the reason?  I think I know why this Brother got tossed. See if you agree.
Start your 14-day FREE trial to access this story.
Start your FREE trial today and get instant access to this article plus access to all Threads Insider content.
Start Your Free Trial
Already an Insider? Log in