Why Don't You . . .? Create Like a Child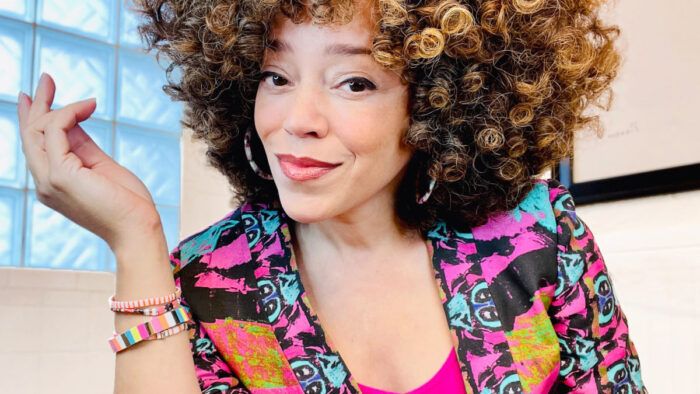 Diana Vreeland had a lot of advice concerning your kiddos in her 1930s Harper's Bazaar advice column. It ranged from the size of the mandatory green feather in their cap, to washing their hair in champagne, to decorating the entirety of their walls with a map of the world to broaden their horizons. Obviously, the fashion icon had a strong desire to keep young minds stylish and inspired. 
There's something to be said about nurturing the creative abandon that the under-12 set possesses. It's far less painful for a young artist to pull out Ye Olde Seam Ripper and begin again than it is for any of us seasoned folks, who have learned that a seam ripper equals failure. Spoiler alert: It doesn't. A seam ripper is a miniature time machine. 
For this challenge, I'm pulling from Vreeland's love for the whimsy in youth to pull together my own Why Don't You . . .?
Why don't you . . . use a child's artwork for creating printed garment fabric?
Wait a minute, that doesn't sound right. Let me Vreeland-ify that:
Why don't you . . . remember that the young artist is everything, and amplify their scrawls and sketches onto a length of saturated fabric? This can be used for anything from a unique gown to your best smart blazer. The double masterpiece will be the talk of any luncheon, Zoom party, or red carpet event. 
That's better.
Red carpet series
I've already completed the red carpet aspect of this challenge—twice.
Let me introduce Carly Ciarrocchi. I met this dynamo while teaching at Craftsy. Well, my specific Re:Fashion sauce was a lot more about inspiring and entertaining than about teaching.
When we met, she was wearing a sunshine yellow flight suit with a…
Start your 14-day FREE trial to access this story.
Start your FREE trial today and get instant access to this article plus access to all Threads Insider content.
Start Your Free Trial
Already an Insider? Log in