Pattern Review: Decades of Style 1930s Butterfly Blouse 3005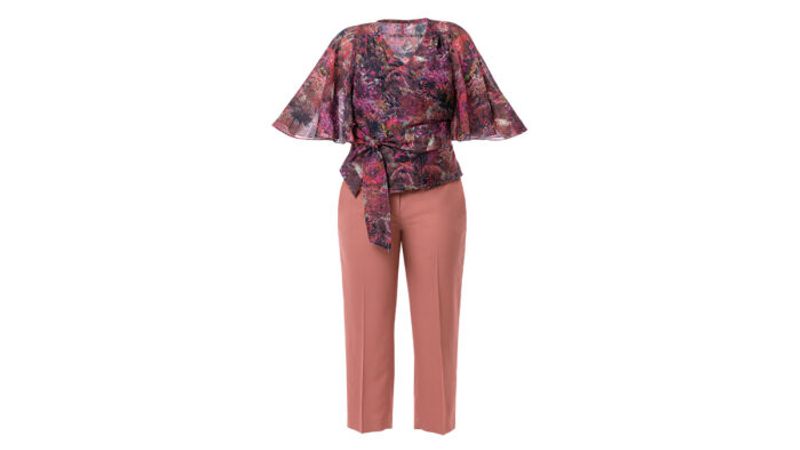 Video: Threads magazine
Decades of Style: 1930s Butterfly Blouse 3005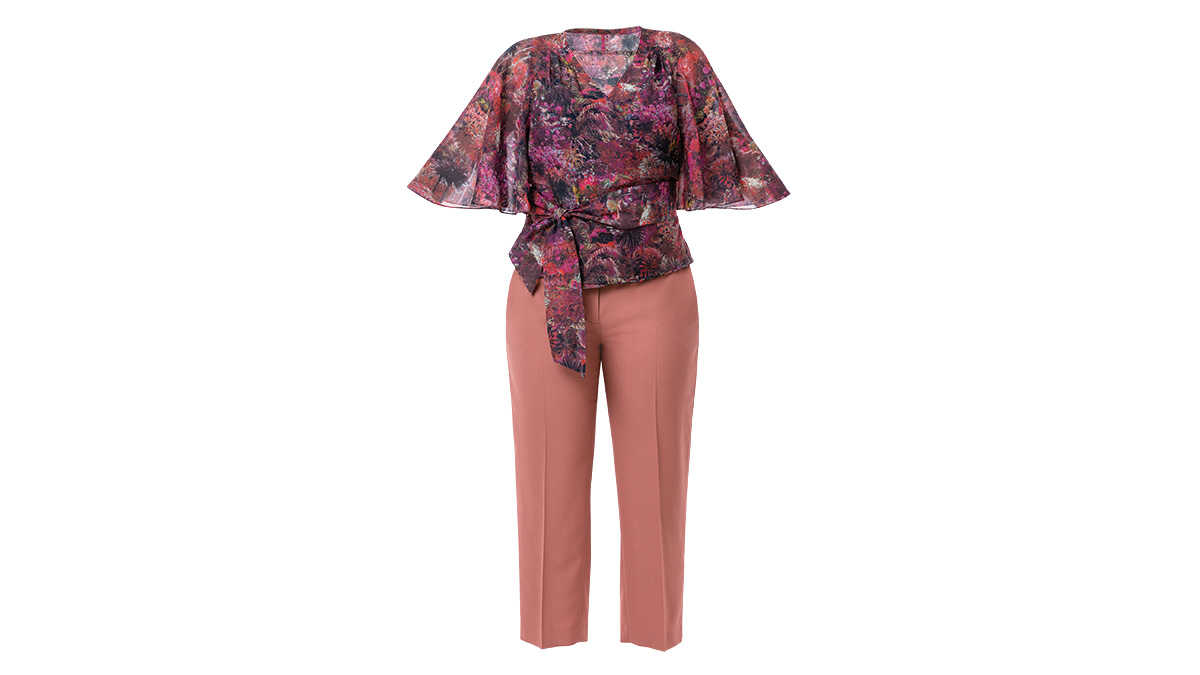 This timeless style has lovely details that make it a great choice for many occasions. It is a wrap blouse with one-piece, elbow-length sleeves. The flowing sleeves are cut in one with a saddle shoulder, which meets in a center-back seam above the back bodice. The front bodice pieces feature a few inches of shirring beneath the yoke. The shirring adds a decorative touch that releases into shaping for the bust. Long ties wrap and cinch the waist, tying at front.
The directions are clear and the sewing techniques are not difficult, but take your time for precision results. The curved bodice seams are sewn by lapping the sleeve/shoulder pieces, with turned-under seam allowances, over the bodice pieces and edgestitching the pieces together. To get a good result, our tester recommends basting along the sleeve/shoulder seamline, and using the stitches as a guide to fold under the seam allowance, clipping where necessary. Lap the pieces, then edgestitch them together from the right side, close to the fold and with a shorter-than-normal stitch length of 1.5 mm or 2.0 mm.
Step 8 notes that the right-side seam opening for a tie is noted incorrectly on the pattern. However, our tester found the pattern piece did have the correct notation.
The blouse edges and hem are faced with a continuous bias facing, which must be cut and pieced from the fashion fabric. Although advice is given to read the instructions through, our tester thought it might have been a good idea to mention this with the cutting layout information. It is not mentioned until step 12.
The suggested cutting layouts are without nap. Cut single layers if you have a directional print.
The blouse can be styled dressy or casual. It would layer nicely over a camisole or slip dress if you make a sheer version.
Look for lightweight fabrics with drape, such as silk charmeuse or other silk types, voile, rayon, gauze, chiffon, and double georgette.
(Sized A-C for busts 30–46 in.)
—Tested by Sarah McFarland, Danbury, Connecticut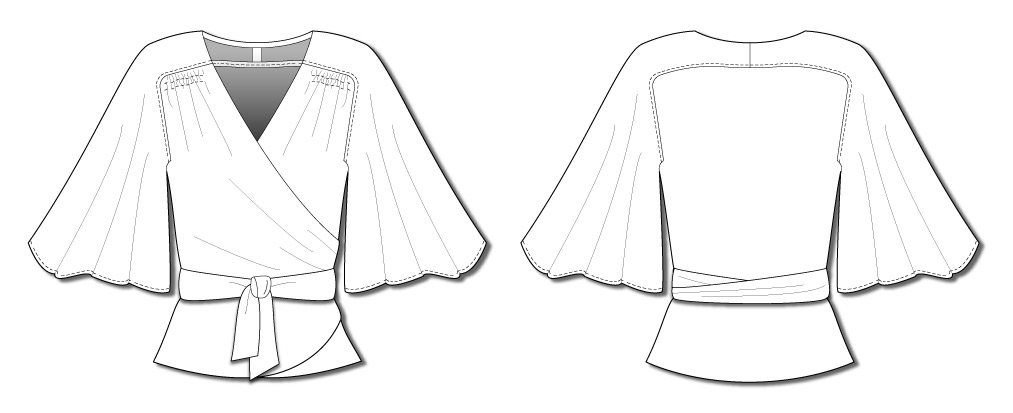 Sewing tip: Apply a liquid stabilizer to stiffen the fabric and simplify the sewing for this design.
This review was originally published in Threads #214, April/May 2021. Have you made this pattern? If so, be sure to share pictures in our Readers Closet gallery.
Illustrations: Steven Fleck.