Pattern Review: Jennifer Lauren Handmade The Bastion Culottes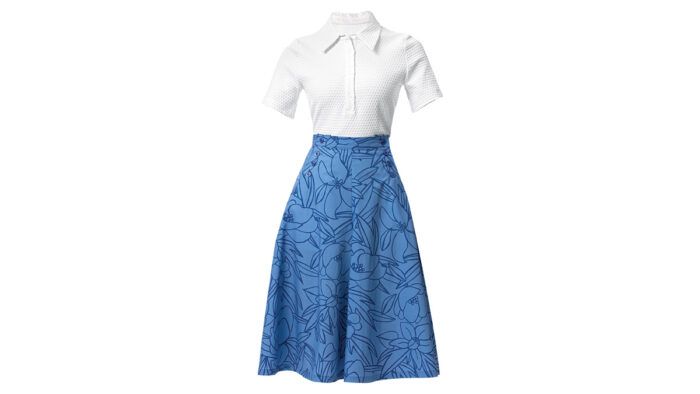 Jennifer Lauren Handmade: The Bastion Culottes
Likened by the company to "1940s sailor pants," these culottes are styled with a drop-front button closure and wide legs for a skirt-like appearance. The waistband's lower edge sits at the natural waistline. The design is fitted in the waist area with plenty of ease in the lower hips and legs, and deep, roomy pockets. There are two length options: knee-length or 4 inches below the knee. Finished garment measurements included with the pattern are accurate for the size tested. The notches and seam lengths all match, which makes for a stress-free sewing experience.
The well-thought-out instructions include a helpful guide on how to print your pattern at home and apply the PDF layers function to isolate the appropriate size. They also include a sewing glossary, information on finding your size, pattern adjustment ideas, and layout options to accommodate the culottes' width on your fabric.
Our tester found no surprises while sewing her muslin. However, she says the buttonhole placement on the pattern was difficult to read because she had printed all the sizes. There should be no trouble if you remove the size layers you are not working with before printing the pattern.
Our tester's advice is to fit the waist and to press as you go.
Look for woven fabrics that are soft and lightweight with drape, such as rayons, soft cottons, cotton broadcloth, voile, poplin, chambray, or handkerchief linen.
(Sized 6–24 for hips 35–53 in.)
— Tested by Michele Kwiatkowski, Danbury, Connecticut

Style tip: Try contrast topstitching and buttons that stand out.
This review was originally published in Threads #214, April/May 2021. Have you made this pattern? If so, be sure to share pictures in our Readers Closet gallery.
Illustrations by Steven Fleck.