Sew a Core 4 Capsule Wardrobe
Multiply your outfit options with this versatile set of garments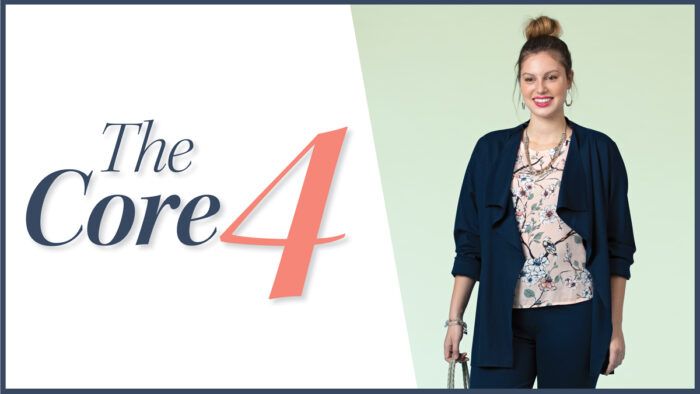 A capsule wardrobe promises to solve the problem of having nothing to wear, despite a closet full of clothes. Well-planned garment groupings are also ideal for travel, for downsizing to smaller living quarters with less storage space, or simply for ensuring that every garment you own is versatile and flattering. They also answer a desire to live a more streamlined, sustainable, and intentional life.
The most efficient, direct route to the capsule wardrobe lifestyle is to sew a garment group I call a "core four." The core four is a combination of two different bottom garments, an underlayer top, and an overlayer top in the style of your choice. All are in the same—or closely blended—neutral color. With the addition of accent tops or jackets, these four pieces can be combined into innumerable three-piece ensembles (underlayer top, overlayer top, bottom).
To coordinate readily with your most flattering accent colors, consider a neutral related to your hair color. Browns, grays, and camel tones are suitable for many women. Navy blue is another classic neutral that works for many and can be worn in all seasons, depending on the accessories chosen.
A key concept when planning your core four is to personalize it to your needs and style. One skirt and one pair of pants are the obvious bottom garments, but for a pants-only lifestyle, dress pants and a pair of jeans is an equally versatile option. For skirt aficionados, a knee-length pencil skirt and an A-line midi skirt create distinctly different combinations.
In a tropical climate, the ideal choices might be shorts and capris. The underlayer top might be a tank top, a cap-sleeve shell, a knit turtleneck, or a button-up shirt. Of the four pieces, the overlayer most clearly defines the entire grouping's formality. A tailored blazer sets a different tone from a cascade cardigan, a bomber jacket, or a zip-front fleece.
I encourage you to begin with four easy pieces, and you will be excited by how far they take you.
Strategize for versatility
Elaborate, trendy designer garments are not ideal as the foundation of a core four. My guidelines help you develop a wardrobe that is much more than the sum of its parts.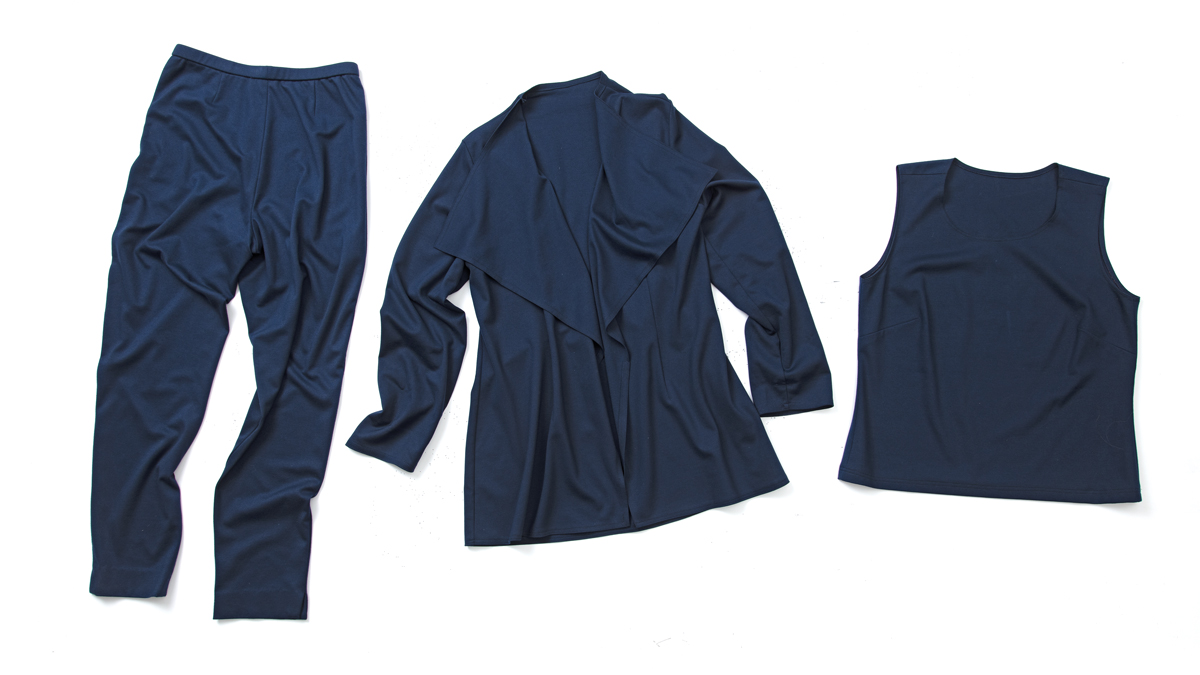 Keep styles basic
Core pieces are best when they are basic—even boring—on their own. They create excitement when combined with accent pieces to create memorable outfits. Because, in the capsule wardrobe concept, you are likely to pair and layer the pieces, opt for individual garments that are relatively sleek, without ostentatious details or embellishments. As you expand the core four to include additional garments, simpler styles typically present fewer proportional challenges. No matter what silhouettes you choose, be sure all the pieces perform well when paired in all possible combinations.
---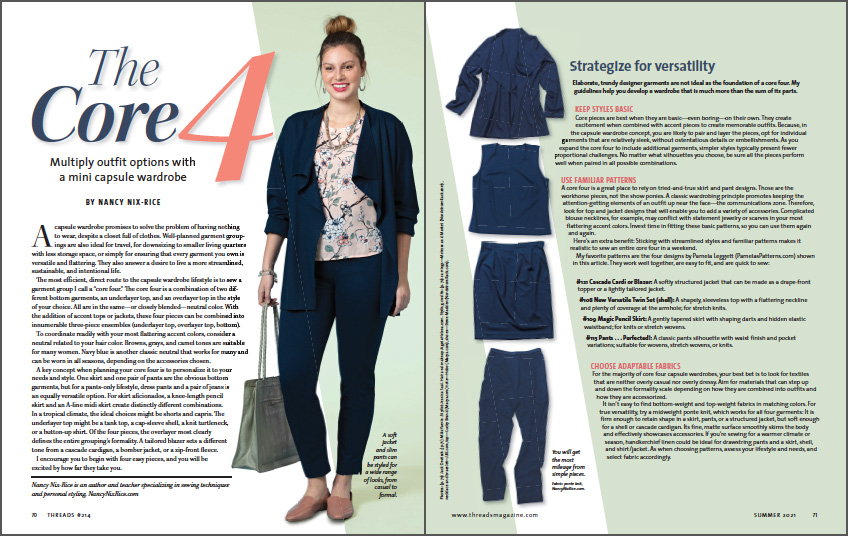 Nancy Nix-Rice is an author and teacher specializing in sewing techniques and personal styling. NancyNixRice.com
View the full article by clicking View PDF below:
View PDF