Announcing the Runway-Inspired Challenge Winners
Prize packages go to an audience-choice winner and a judges' pick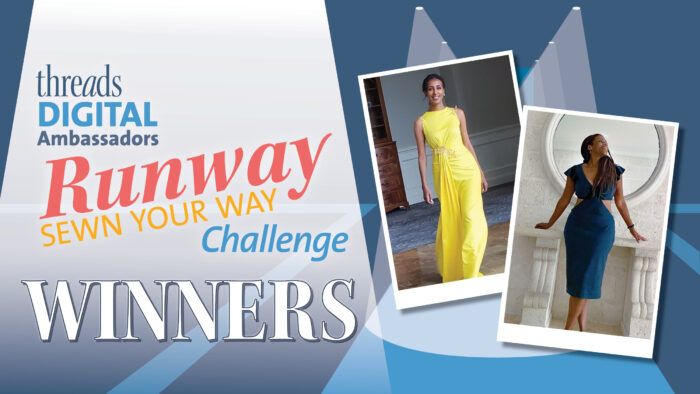 You've voted for your favorite entry in the Runway Sewn Your Way Digital Ambassadors' Challenge, and so have the four Threads digital ambassadors.
Audience-choice winner
The Threads audience-choice winner, selected from the semifinalists, is the Cult Gaia-inspired cut-out dress. Congratulations to the garment's creator, Sheryl Young, who says she was inspired to create her own version of the Cult Gaia Serita dress to give her greater coverage.
"I made a few modifications to create a bit of 'modesty'," she writes in her entry. "I widened the straps on the bodice and added flutter sleeves. I also shortened it to knee length rather than mid-calf to better suit my 5-foot, 6-inch frame."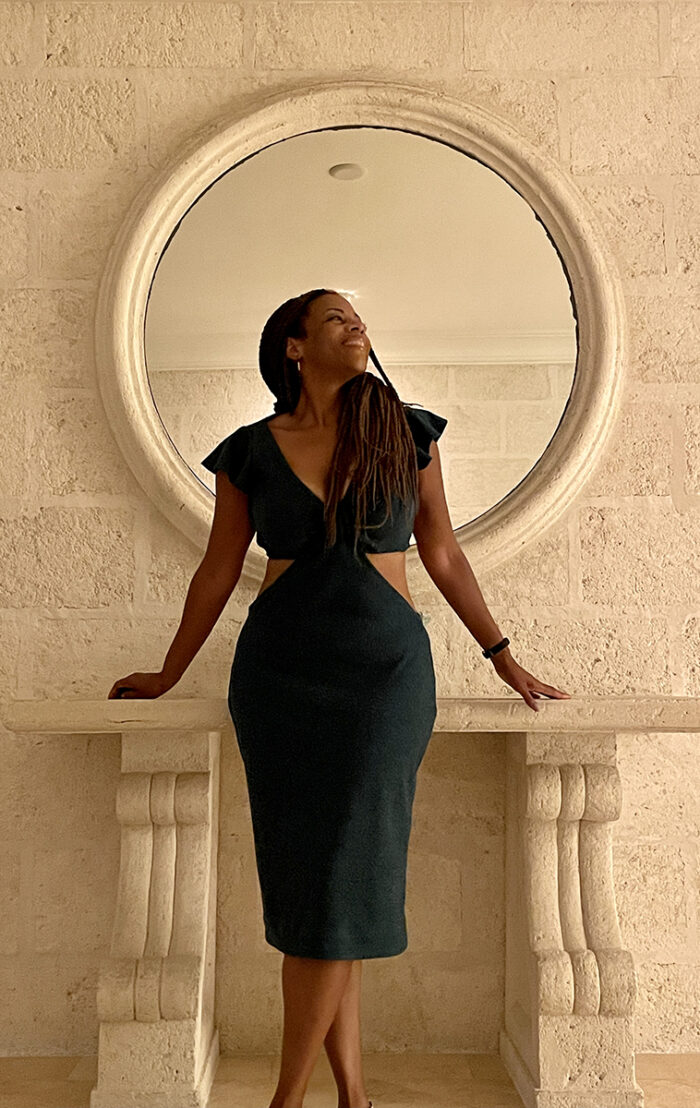 The audience-choice prize is more than $500 worth of products from the challenge sponsors: a $100 gift card from Beautiful Textiles, thread carrier set from Janome, and Wild Ginger Software PatternMaster Boutique.
Digital ambassadors' winner
Threads' four digital ambassadors also chose a favorite from the contest's finalists—the Jenny Packham-inspired yellow gown.
Kudos to Kedi Tedla, the garment's creator, who says she fell in love with Packham designs but took a long time to settle on the designer's Mars dress as her inspiration.
"I decided to make something I would wear later, which helped me focus my plan," she further explains in her entry. "I really appreciated the whole challenge because it pushed me to make something I would otherwise not have. I learned a lot."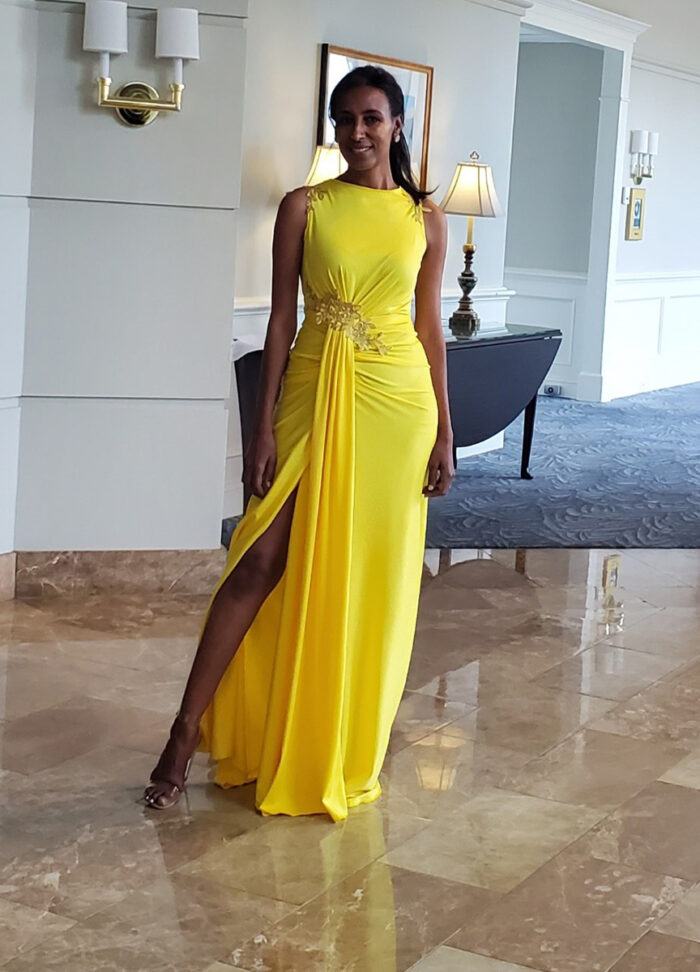 She draped the garment instead of using a commercial pattern and made multiple choices that veered from the Jenny Packham Mars dress. They included redesigning the plunging neckline and changing the location of the ruching.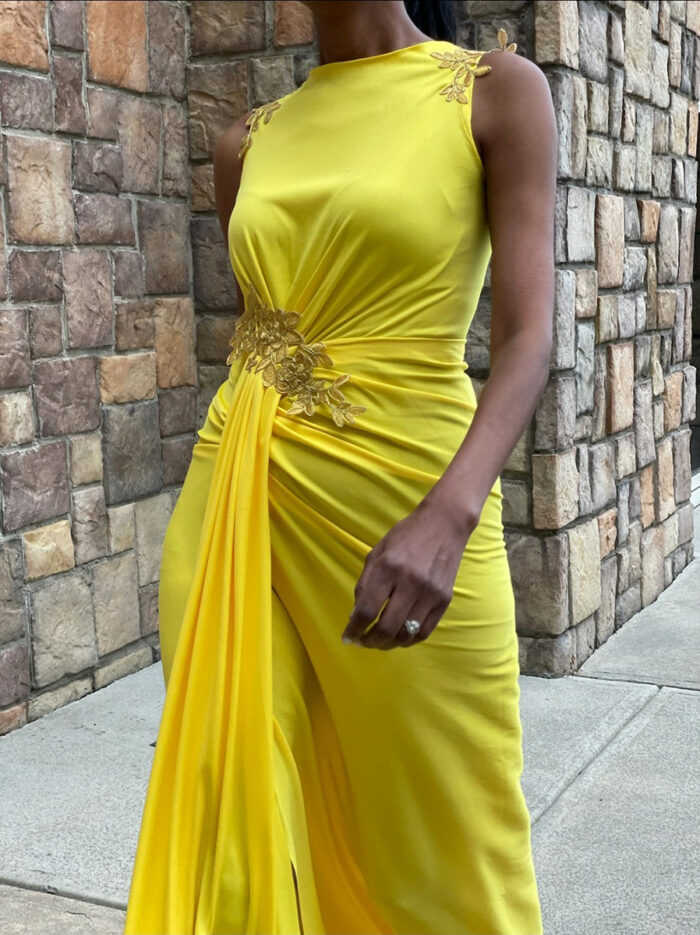 Kedi's work impressed the digital ambassador judges. "I love the way she made it her own with the style changes from the original," says Digital Ambassador Pamela Howard.  "It fits her well, and the color choice is perfect for her."
Digital Ambassador Becky Fulgoni agrees: "She draws from the inspiration photo without making a copy.  Her choices were made with her style and wardrobe in mind, and she let the challenge push her a bit out of her comfort zone."
The winner chosen by the four Threads digital ambassadors receives a selection of Taunton products: Kenneth D. King's Smart Fitting Solutions (book), Sewing Essentials: The Versatile Jacket with Louise Cutting (USB), and Threads Insider single-year subscription.
To see the five semifinalist entries in the Runway Sewn Your Way Challenge, click here.
Check out how each digital ambassador created their own Runway Sewn Your Way garments to inspire all to enter the contest. They demonstrated techniques to approaching and sewing for the challenge.
To all those who entered the contest, we applaud you for participating and for creating one-of-a-kind garments. Keep on sewing!
---
Photos: courtesy of the winners. Illustration: Cassandra Bernier