Pattern Review: Pauline Alice Ayora Jacket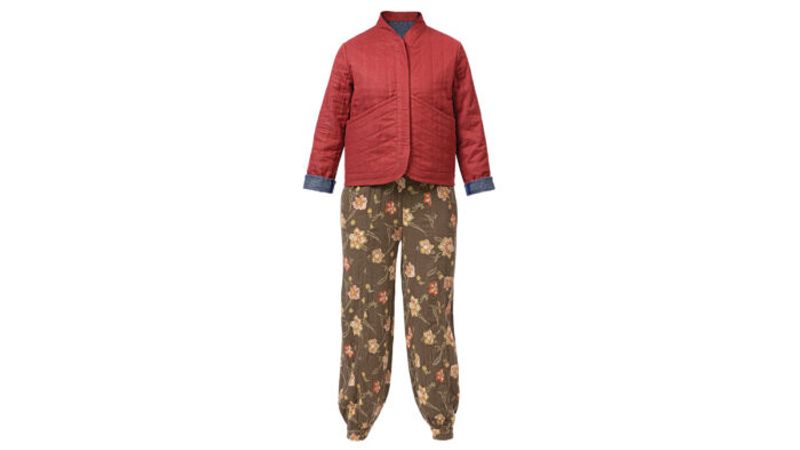 Video: Threads magazine
This hip-length reversible jacket is designed to be quilted. It has a 2-1/4-inch-wide faced band that creates a stand-up collar and frames the front edges and hemline. The one-piece, set-in sleeve has a band at the cuff. There are three patch pockets: two oversized exterior pockets with bound edges and a smaller interior one at chest level. The jacket has sufficient ease for a boxy silhouette. Minimal shaping makes the fitting relatively simple. Make a muslin to check for fit, as the pattern is designed for someone with a B-cup bust. Instructions are also available in Spanish and French and are well thought out and accurate. All the notches and match points align; however, our tester says she would have liked to see the imperial numbers printed darker on the measurement charts.
The tester also says more match points along the band's attachment seam would be helpful. The supplied yardage requirements are generous. This one-piece bodice design without side seams is intended for user-quilted fabrics, so almost any fabric type is suitable. Found out how to select an appropriate batting for this jacket in "Choose the Right Batting for Quilted Garments." The pattern calls for snap closures, but buttons would offer more style variations. A creative hack is to place the buttons on the left and right plackets. Then add a layer to the band facing to conceal the buttons, making the jacket truly reversible. Our seamstress recommends the following:
Cut fabric rectangles large enough to fit the pattern pieces before quilting.
Bind the armscye seams toward the sleeve, not toward the body, for a smooth finish.
As this jacket is intended to be reversible, choose inner and outer textiles that are comfortable to wear against the skin.
(Sized 34–52 for busts 31.5–47.25 in.)
—Tested by Ruthe Ploskunyak, Moneta, Virginia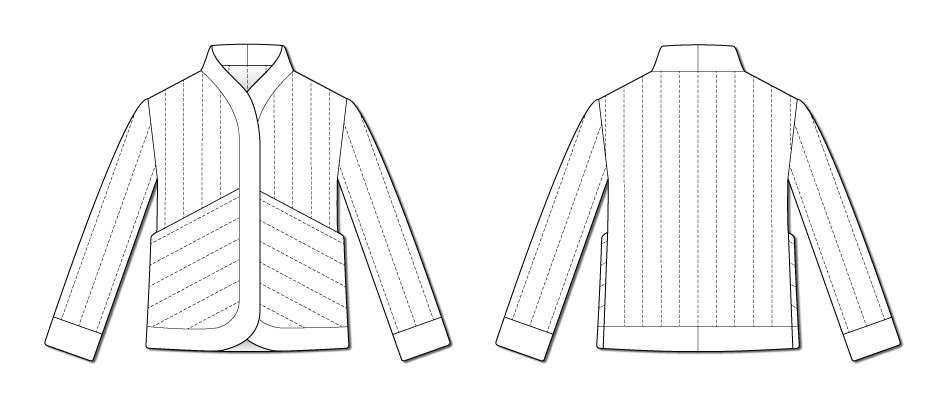 Sewing tip: Sew the interior pocket by hand so the stitching doesn't show on the other side of the jacket.
This review was originally published in Threads #215, Fall 2021. Have you made this pattern? If so, be sure to share pictures in our Readers Closet gallery.
Illustrations by Steven Fleck.