Pattern Review: The Sewing Workshop Marceau Tee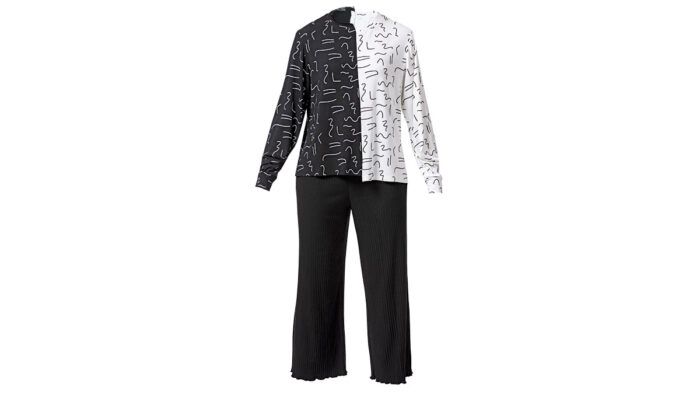 The Sewing Workshop: Marceau Tee
Offset center seams offer a fresh take on a simple garment. This is an interesting hip-length, loose-fitting T-shirt with the right and left sides offset at center front and center back and a 3/4-inch-wide neckline binding. It has two-piece sleeves finished with 2-1/2-inch-wide fitted cuffs. The underpanel on the sleeve is a long, narrow strip, and the upper panel contains two deep pleats halfway between the elbow and sleeve hem. At first glance, it appears the tee was simply split at the center and shifted when sewn. Upon close pattern inspection, you can see the right and left sides are different, so there are separate pattern pieces for each.
A second sleeve pattern is provided, which enables you to lay the entire tee out on a single layer of fabric. Cutting on a single layer maximizes fabric efficiency and ensures accuracy.
The illustrations are clear, concise, and accurate, and all the seamlines and match points align. The top is easy to make and could be an effective stash-buster. It's a perfect design for loungewear. Our tester has the following suggestions:
If you have trouble with skipped stitches on your knit fabrics, try a microtex/sharp needle.
Substitute rib-knit fabric for the neckband and cuffs, if desired.
Pick a stable knit, such as lightweight ponte, interlock, or velour. You can achieve different looks with different color combinations, texture mixing, or combining prints with different scales. For visual interest, embellish the seams with a cover stitch or other decorative stitch.
(Sized XS-XXL for busts 37.5–50.5 in.)
—Tested by Patty Robison, Bellingham, Washington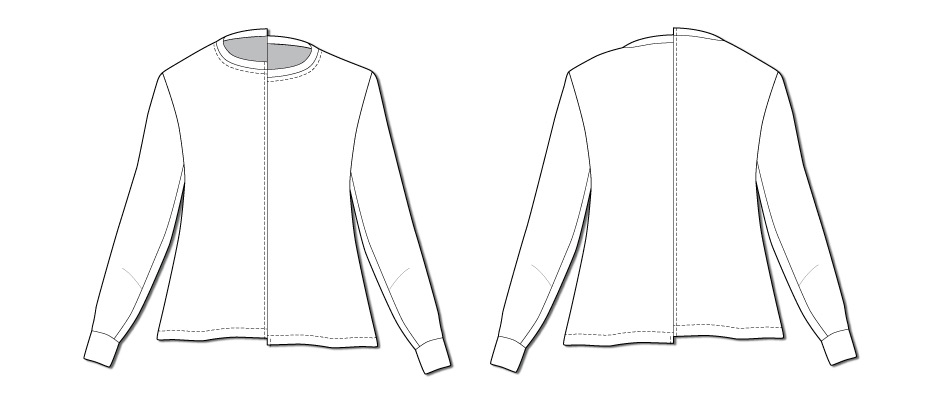 Style tip: Add some dimensional interest with piping.
This review was originally published in Threads #215, Fall 2021. Have you made this pattern? If so, be sure to share pictures in our Readers Closet gallery.
Illustrations by Steven Fleck.