Making Single Layer & Reversible Garments
Apply clever engineering to double-faced fabrics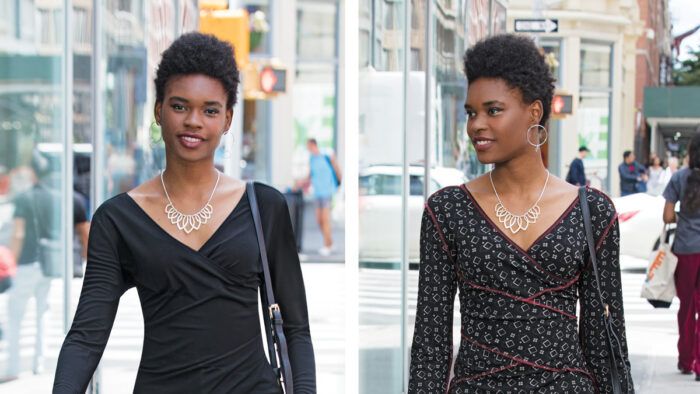 I love the concept of reversible garments, especially for traveling. Packing items that serve double duty means more outfit choices and more room in my suitcase for souvenir fabric. The catch is that most reversible garments are two pieces: an outer layer and a lining that can be turned to the outside. This doesn't lighten the suitcase at all. I have also found that double-layer garments usually hang nicely on one side, but pull and bunch when reversed. Edges cause problems as well, when one side shows where it shouldn't.
My solution is to use double-faced fabrics and smart sewing methods to create truly reversible, single-layer garments. They're stylish, useful, and fun to design and sew. The key to success is to create seams and details that work on both sides. If you are like me and want the inside to look as good as the outside, then double-faced, reversible garments let you geek out on all those lovely, and usually hidden, sewing details. I recommend making test samples of each detail to discover any potential problem areas before you work on the garment.
Two right sides
A true double-faced fabric has two distinct "right" sides, often different from each other and sometimes of different fibers. These can be woven or knit. I grab these whenever I see them because they are difficult to find.
Many printed and dyed fabrics have a wrong side that is different from the intended right side, and is equally attractive. These textiles provide great opportunities for coordinated but distinct garment sides. Fabrics with complex weave patterns, such as jacquards, metallics, and some brocades, often have a beautiful reverse side that incorporates the same colors. Consider using these for garments that reverse from casual to dressy. Even upholstery fabrics sometimes have surprising…
Start your 14-day FREE trial to access this story.
Start your FREE trial today and get instant access to this article plus access to all Threads Insider content.
Start Your Free Trial
Already an Insider? Log in