How to Fit a Perfect Sleeve
It all starts with two simple measurements and some adjusting of the sleeve cap.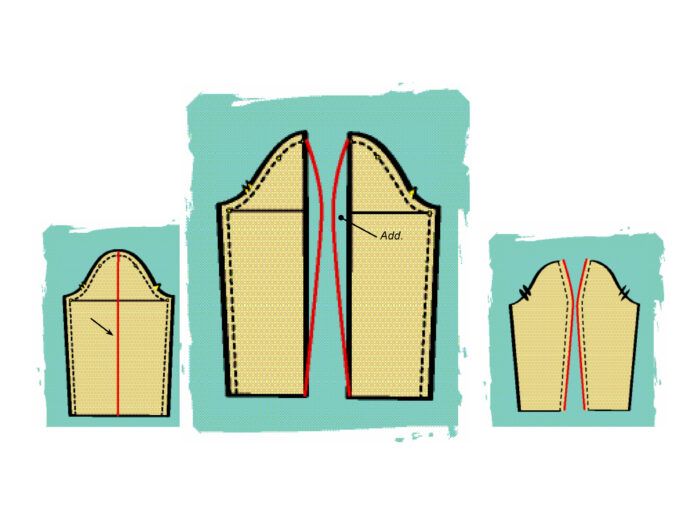 You've probably been told over and over never to change the sleeve cap, because if you do, it won't fit into the armhole properly. Let's venture into that sacrosanct sleeve cap and break tradition by learning to fit a perfect sleeve cap to your arm instead of to your pattern's armscye. I'm going to lead you through the sleeve-fitting process, explain how much bigger a sleeve cap can be in proportion to the armscye opening, and show you how to draft an alternative sleeve to accommodate a fuller upper arm.
As for most custom-fitting projects, you'll need a pattern, a person to assist you with fitting, and muslin fabric to test the fit. When you're finished, you can combine the well-fitting armscye I explained in a previous issue (see Threads No. 117, pp. 44-49) with your custom sleeve for a beautifully fit bodice.
---
Measure twice, adjust as needed to fit a perfect sleeve
The length of your cap height and the circumference of your biceps are crucial to fitting a sleeve to any arm.
To measure your biceps circumference, position your tape high under the arm, parallel to the floor, and around the upper arm. Add 2 inches for a minimum amount of ease.
---
A truly personalized fit
Measure your upper arm, or biceps circumference, at the high underarm, and your cap height from the shoulder point (the exact point the arm and shoulder join—identified as the dent that forms when the arm is lifted) to the biceps, and add the prescribed ease. Now use these two measurements to adjust your sleeve pattern following the methods shown on pp. 44-45, where I've illustrated both a traditional method for enlarging a sleeve's upper arm and my two alternative methods.
Start your 14-day FREE trial to access this story.
Start your FREE trial today and get instant access to this article plus access to all Threads Insider content.
Start Your Free Trial
Already an Insider? Log in