A Dream Sewing Space Downsized to a Sewing Cupboard
The secret was putting equipment on wheels
My sewing has been temporarily suspended as I move and get my new sewing space downsized and organized. I am moving from the house we have been inhabiting for the past 25 years to the house we have been visiting in the summers for the past 10 years. The process has required a draconian editing of "stuff."
Sewing suspended
In my old house, I had a generous 13-by-10-foot room with an enormous closet outfitted with custom fabric storage shelves. Yes, I do realize how lucky I am, or was. In my new house, I will be tucked into a 7-by-7-foot cupboard. That was not an unreasonable amount of space, until I looked at what needed to be condensed into it. So, for the past few months, my sewing time has actually been sewing-organizing time.
I thought I had done a reasonable job of controlling the amount of sewing paraphernalia. However, as I started to ponder and cull the collection, I realized this was going to be major surgery rather than an outpatient procedure.
It was time to let go
Some of the decisions were easy: Why does one need seven 2-inch gridded rulers? Others were wrenching: I will never use this lace tablecloth from my grandma's house, but…?  Some days it felt like weight coming off, and other days were tearful and filled with memories. It felt different from the times I decided to "clean" my sewing room. The prospect of carrying everything up the 40 stairs to the front door of our house was also a motivating factor.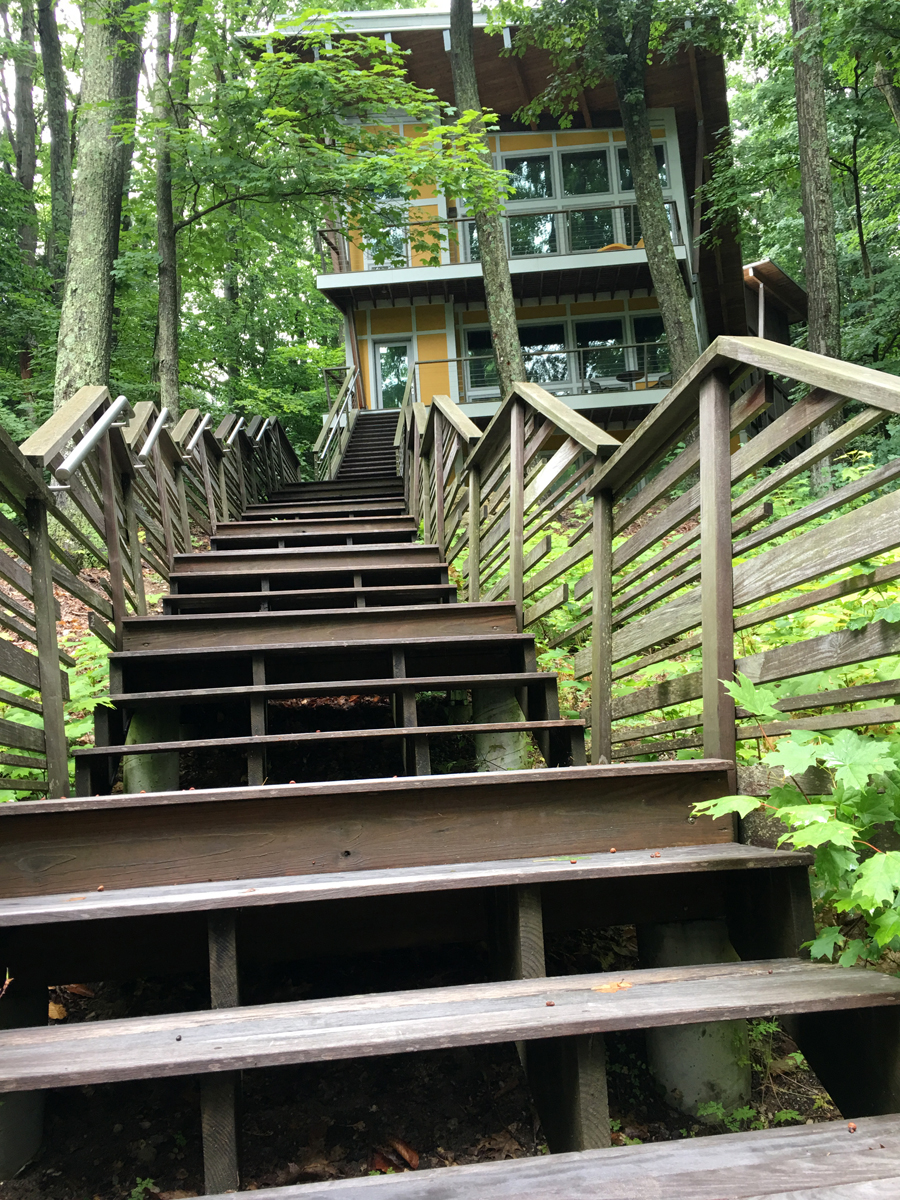 It took longer than I thought, but the sorting and pitching and hauling are done. I am cozied into my new sewing cupboard. Now, I am happy to report I am loving it.
A challenging move
I finally packed my pared…
Start your 14-day FREE trial to access this story.
Start your FREE trial today and get instant access to this article plus access to all Threads Insider content.
Start Your Free Trial
Already an Insider? Log in