Learn to Use Your Button Foot – A Primer
A standard machine attachment lets you skip the hand sewing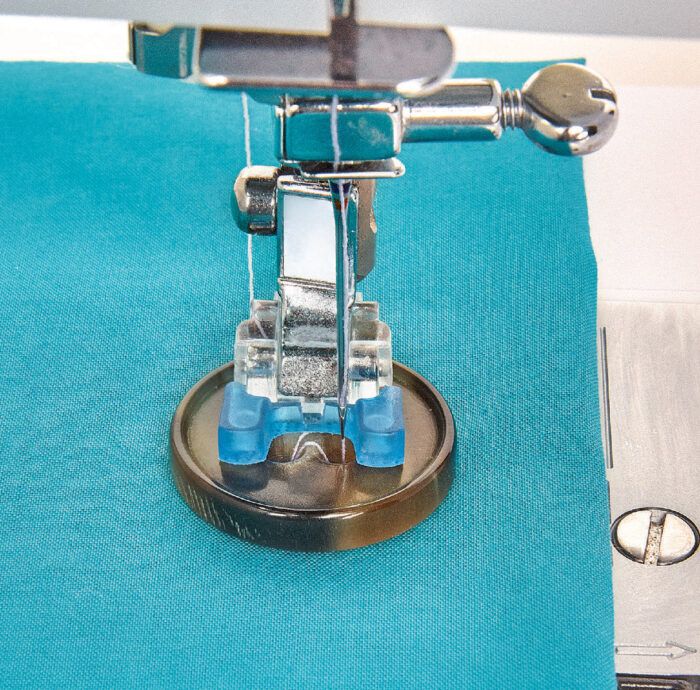 It took years of sewing experience for me to work up the nerve to regularly use the sew-on button or button-attachment foot. To a sewer who didn't learn on a machine capable of sewing on buttons, this easy-to-use foot seemed a bit dangerous: Rely on my sewing machine to sew on a button? I was sure I was headed for a broken needle, a snapped button, or both. Necessity brought me to use this invention, however. When I had limited time to replace 18 buttons on a shirtdress, the sew-on button foot was a godsend, and I've been depending on it ever since. It makes fast work of adding or replacing buttons. My mending pile never gets as tall as it once did.
The foot requires a zigzag-capable sewing machine, and works for flat, sew-through buttons with two or four holes. You cannot use the button-attachment foot to apply shank buttons.
This inexpensive foot now comes standard with a variety of new sewing machines. If your machine doesn't have one, you can find one to fit your model by researching your model's accessories online or by contacting your local sewing machine dealer.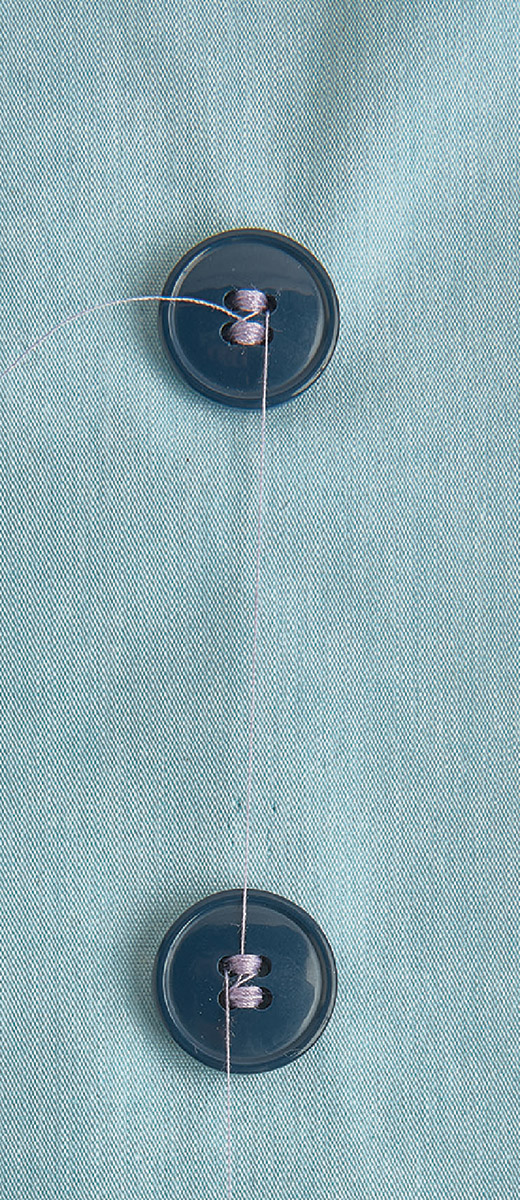 TIPS FOR SUCCESS
Interface the fabric's wrong side wherever you plan to attach buttons. A small square of fusible interfacing at each button location is sufficient.
Create a thread shank by placing a pin or plastic toothpick on top of the button and stitching over it when you attach the button.
Stitch multiple buttons one after another without cutting the threads between.
Try different stitching patterns for four-hole button attachment. Stitch in parallel bars, make an X, or even make a square.
---
Threads Editor Sarah McFarland is cautiously adventurous when it…
Start your 14-day FREE trial to access this story.
Start your FREE trial today and get instant access to this article plus access to all Threads Insider content.
Start Your Free Trial
Already an Insider? Log in