A Pro's Method for Sewing Square Pillow Corners
A new angle on cushion corners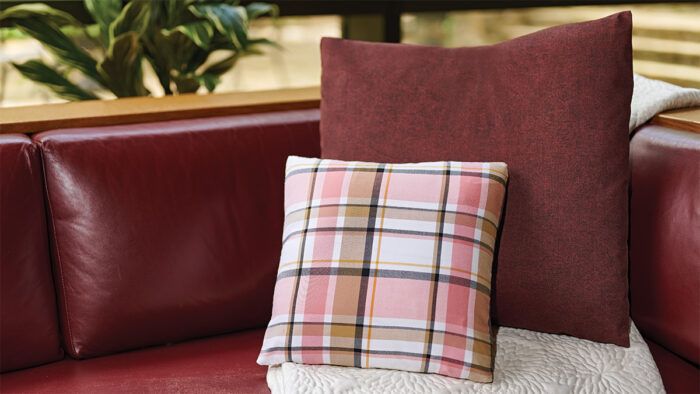 Pillows are a great way to learn—or brush up on—essential sewing skills. That's one reason a pillowcase is often the first project assigned in a sewing class. Even though pillow covers are typically simple squares or rectangles, the techniques needed to achieve truly professional-looking results apply to garments as well. I'll teach you how to determine yardage requirements; plan for and work with patterns that have large repeats; handle fussy fabrics; trim corners to produce a pleasing shape; and finish edges or insert a zipper so the cover is easy to remove for cleaning. All these skills have direct parallels in garment construction.
Consider each pillow you make an opportunity to challenge yourself and improve your sewing accuracy. As a bonus, your samples will be attractive additions to your home décor.
Plan the size and cut the fabric
Cutting the fabric to size is straightforward, but if your fabric has a large motif that you want to match or position intentionally, spend time planning a cutting layout.
Figure yardage
Pillow covers are usually constructed with no ease. For example, a 14-inch square pillow is cut to a 15-inch square, allowing 1/2-inch-wide seam allowances on all sides. In a fabric with no pattern to match, 15 inches by the fabric width yields one pillow. If you plan to launder the pillow, buy extra yardage to allow for shrinkage, then wash and dry the fabric before cutting.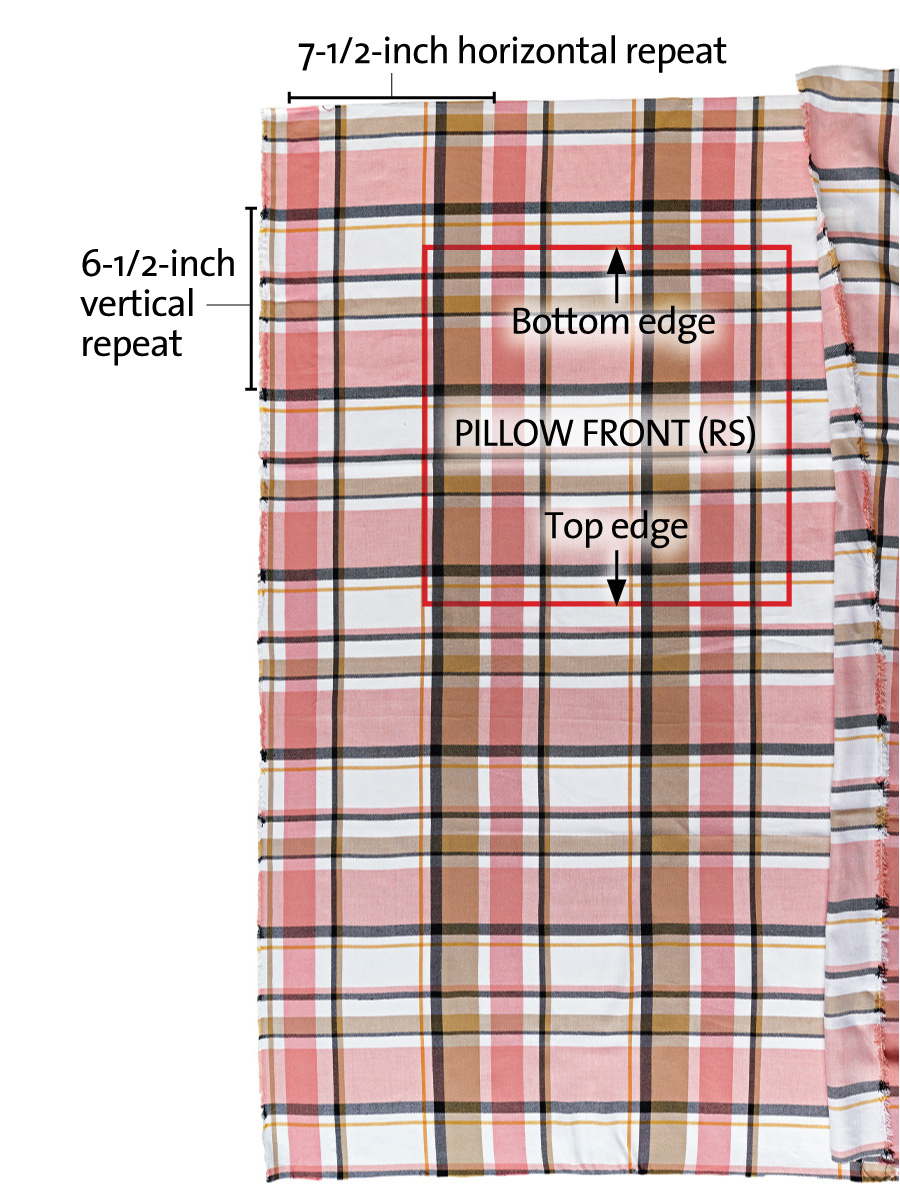 Plan to match
Fabrics with a bold motif that should be matched require figuring out the pattern repeat horizontally and vertically. Allow one extra repeat for each pattern piece that does not fit in the same cross-grain row. The plaid has a repeat every 6-1/2 inches along the selvage, and every 7-1/2 inches across the fabric. This plaid is not balanced,…
Start your 14-day FREE trial to access this story.
Start your FREE trial today and get instant access to this article plus access to all Threads Insider content.
Start Your Free Trial
Already an Insider? Log in