Pattern Review: McCall's 8151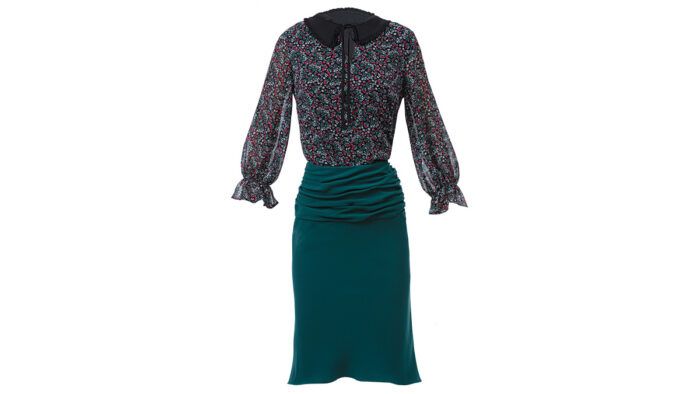 McCall's 8151
These skirt variations feature a yoke with a ruched overlay. On view A, the yoke is about 6 inches wide; views B and C have a 9-inch-wide yoke. The hem on view A ends just below the knee, view B above the knee, and view C is higher in the front and back, and cascades lower on the sides. On views A and B, the yoke and overlays are cut on the bias. On view C, the yoke is cut on the straight grain, with the overlay cut on the bias. The yoke is lined in all views. View A's skirt section is cut on the bias, whereas for the other views, the skirt is cut on the cross-grain and gathered to the yoke. All views have a side invisible zipper, which needs to be stitched farther from the teeth than usual to prevent the yoke's multiple layers from catching in the zipper. The sewing instructions are easy to understand, and there are sufficient match points. Our seamstress recommends:
If your fabric is too heavy or drapey, you may have to hand-baste or hand-tack the overlay to the yoke underpanel.
Stiff fabrics are a better choice for the ruched panel than soft fabrics.
The pattern recommends poplin, crepe, washed silk, and satin fabrics for the skirt. Depending on your fabric choice, this skirt could be worn for a casual or dress-up occasion.
(Sized Misses's 6–24 for hips 32.5–48 in.)
—Tested by Norma Bucko, Danbury, Connecticut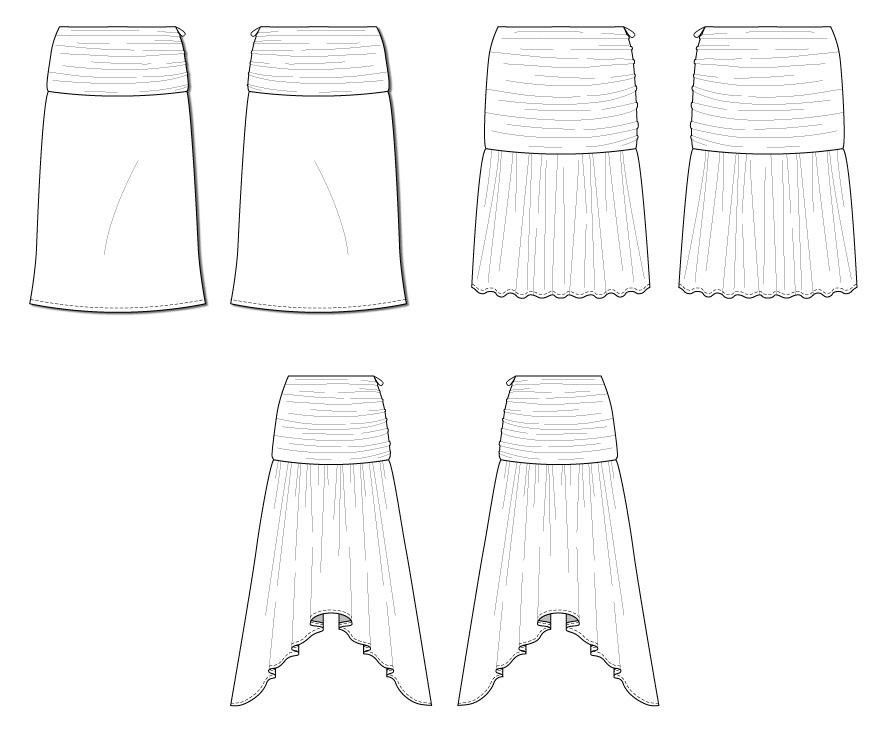 Style tip: A contrasting fabric or coordinating print could be used for the shirred panel for interest.
This review was originally published in Threads #216, Winter 2021. Have you made this pattern? If so, be sure to share pictures in our Readers Closet gallery.
Illustrations by Cassandra Bernier.