Interfacing Basics: Get the Right Support
A dossier on key supporting layers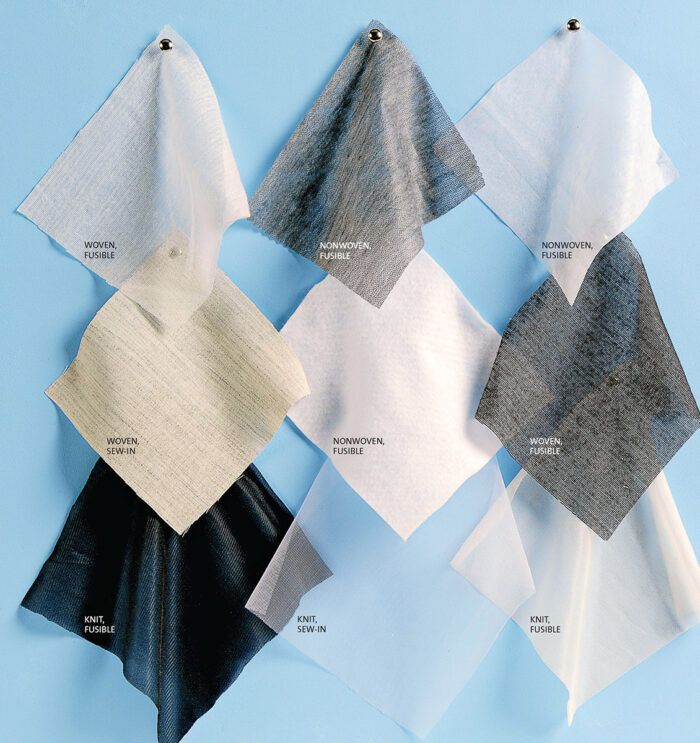 When you're making a garment, several layers come into play. Of those layers, some of the most vital have an undercover role. Interfacing is a textile used on the wrong side of fabrics in stressed areas such as facings, collars, and button plackets. It can give a garment section more body or strength and prevent it from losing its shape. You can't see it from the outside, but interfacing plays a part in your garment's performance. Learning interfacing basics will help you make the right choice for your garments.
To new sewers, interfacing is mysterious. Beginner sewers may not realize that there is a world of interfacing varieties with amazing drape, hand, and durability. For experienced sewers, it is smart to refresh your understanding of the types and applications. Selecting the correct interfacing from the options at the fabric store or online shouldn't be a daunting task. Each type has a specific purpose, and once you know how to select the right one in each case and how to apply it, you'll be amazed by the improvements in your garments and other projects. Experiment, examine, and play with the fabric—the best way to learn about interfacing is to test it yourself.
---
Light or heavy
Interfacing comes in a variety of weights that correspond with fabric types or purpose. Each weight is also available in woven, nonwoven, and knit options and in fusible and sew-in versions.
In typical use, the interfacing weight does not overpower the fabric. If you apply the interfacing to the fabric and it changes the drape significantly, consider a lighter weight version. The exception would be when you want to bolster a fabric's weight and body.
The interfacing should have the same care requirements as its companion fabric. If you…
Start your 14-day FREE trial to access this story.
Start your FREE trial today and get instant access to this article plus access to all Threads Insider content.
Start Your Free Trial
Already an Insider? Log in