Pattern Roundup: Vintage-Inspired Garment Patterns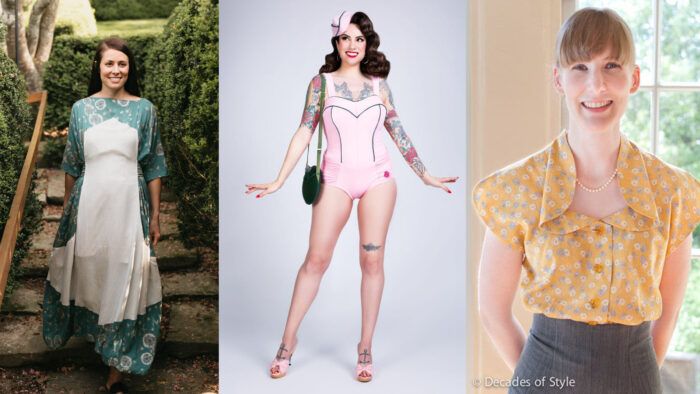 Vintage garments have graced the back covers of Threads magazine for years, and you could  learn techniques involved in re-creating their most interesting details through step-by-step instructions inside each issue. In Episode 49 of the Sewing With Threads podcast, guest Laura Nash of Sew Chic Patterns talks about how she got into making retro-inspired patterns. The pattern designer goes on to explain where she sees them fitting into fashion today.
For your enjoyment, peruse and consider some of our favorite vintage-inspired garment patterns in a variety of styles.
---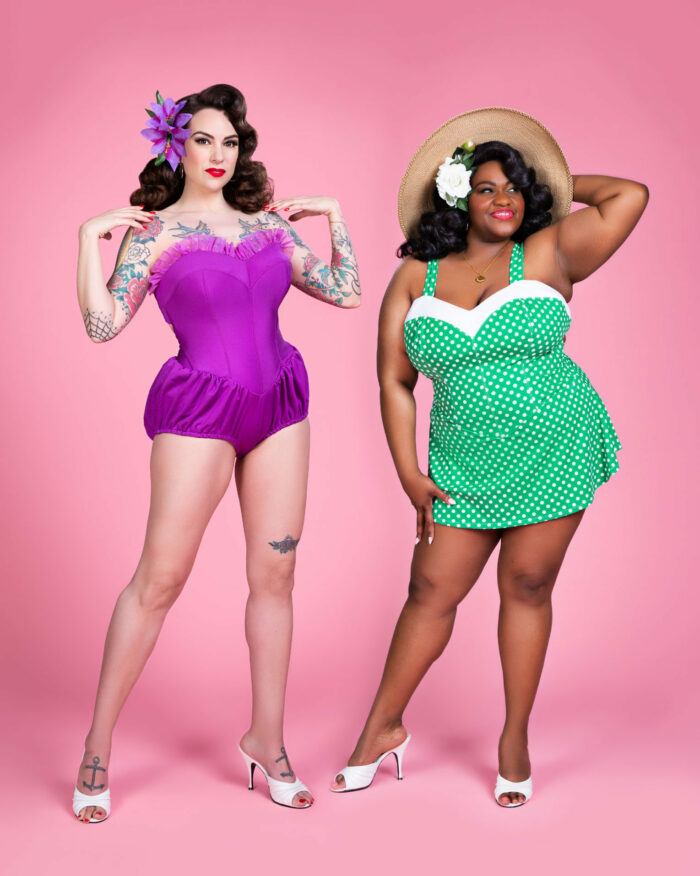 I was a competitive swimmer when I was a child. I was also a voracious reader of biographies of famous women. I read about the Million Dollar Mermaid (Annette Kellerman) and fell in love with Esther Williams, who portrayed the champion swimmer in the 1952 film about her. This pattern features all the options needed to sew your own customizable, structured one-piece swimsuit, for a retro look. With a cut-out back opening, three strap configurations, and three different bottoms, this '50s inspired design has shapely, corset-inspired side seams, power mesh for figure control, and full-bust support with an interior boned bra.
Includes sizes 2–20 with separate A-H cup sizes for a perfect fit.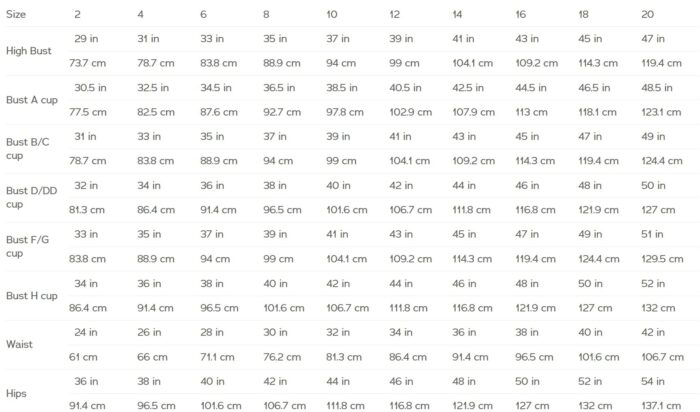 ---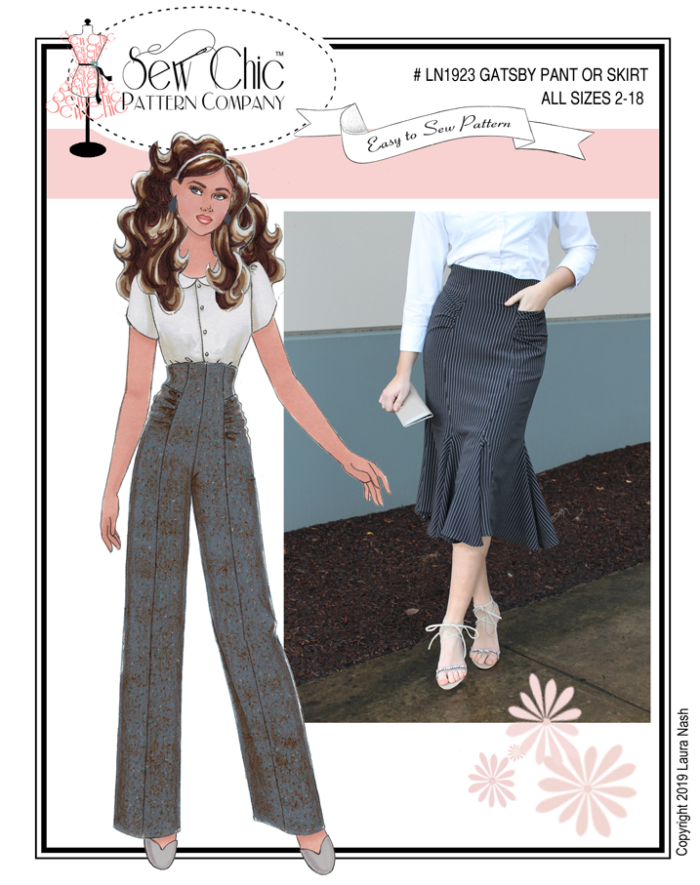 This advanced beginner pant and skirt duo from Sew Chic offers a chance to try two wonderfully vintage looks. Both pieces feature a sleek high waist with a smooth fit, side-front hip gathers with hidden pockets, a center-back zipper, and princess seams. The pants have stovepipe legs. The fit-and-flare mermaid skirt features hem shaping and godets, for a full hem silhouette.
Sizes 2–18: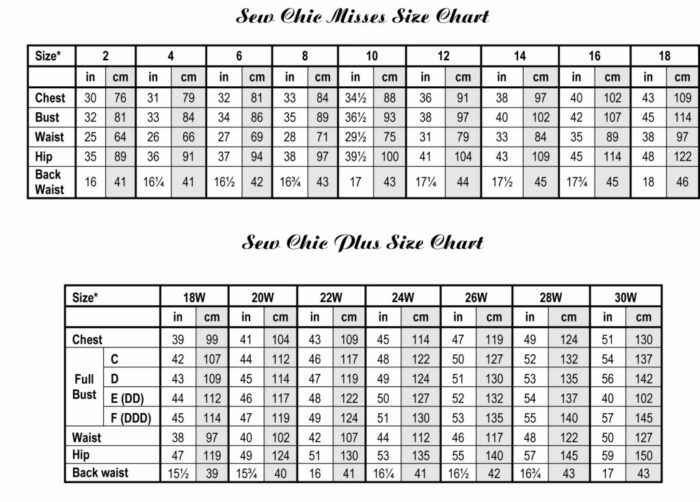 ---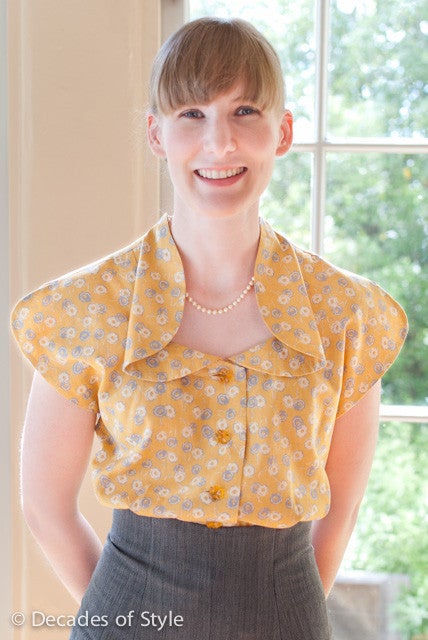 How adorable is the collar on this vintage blouse pattern? Between the cap sleeves with petal shaping and the draped collar, I am in love. There are tucks in the front and darts at the back waist and shoulder to provide shaping. Choose fabrics with a soft hand so the collar drapes gracefully. This blouse looks exquisite with a tiny binding along the collar's edge.
Women's sizes A-C (bust 30 inches to 46 inches, waist 24 inches to 40 inches, hip 33 inches to 49 inches)
---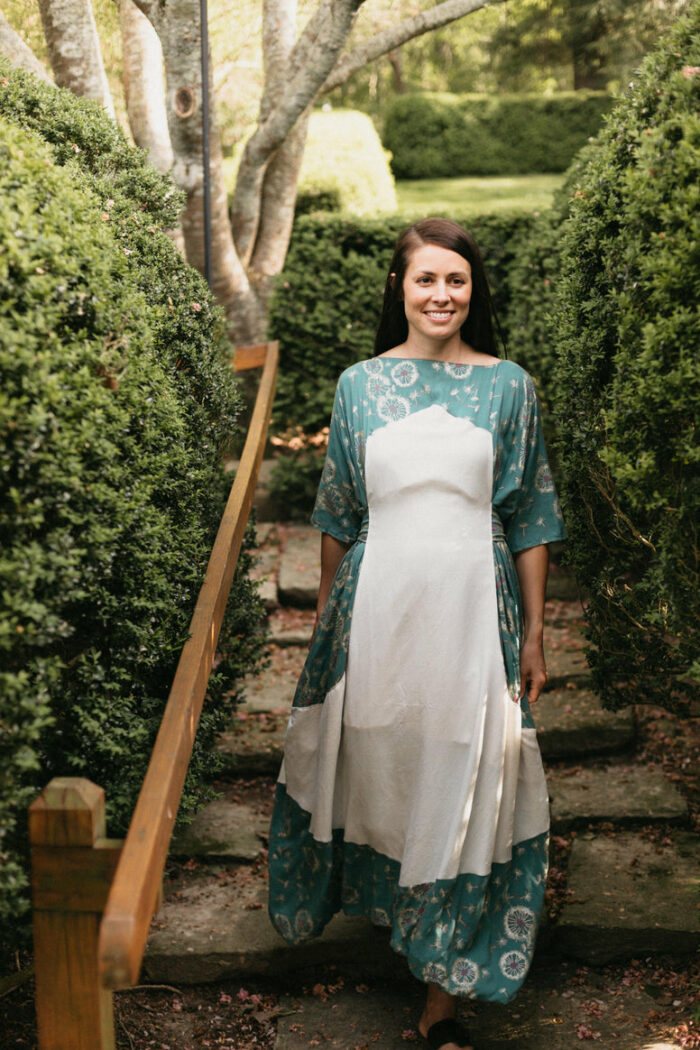 We have written before about some of the designers from the early 1900s whose loose, flowing gowns set out to free women from restrictive clothing so they could make a difference in society. This simple but elegant dress is made from just three main pattern pieces.
"The full dress shape is defined at the waist by a self-fabric sash that passes underneath the bib-shaped overdress in front and ties in the back. A length of decorative cord can be used instead of the sash, to suggest the wrapped waist of ancient Grecian gowns."
Opt for drapey, flowing fabrics, such as silk, silk/rayon velvet, rayon, cotton voile or batiste, or even jersey knit. There are lots of ways to embellish this design for a vintage or contemporary look.
Women's sizes extra-small to extra-large:

---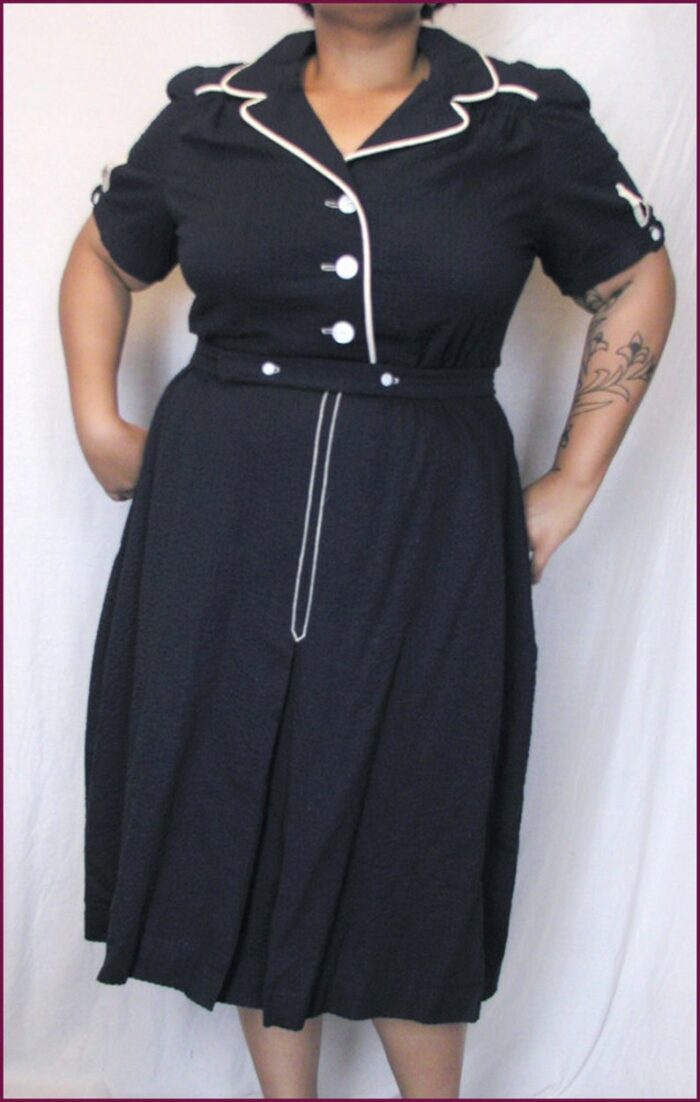 This 1930s day dress has front bodice pleats, inset skirt pleats and two sleeve options—short or long. The back has a shaped yoke and a center-back ease pleat for mobility. You'll look sharp in this belted shirtwaist dress; add piping or a contrasting collar for a more retro look.
The size range of the pattern line is 40-inch to 60-inch bust.
---
Have you made any of these vintage-inspired garment patterns? If so, be sure to share pictures in our Readers Closet gallery or tag us on Instagram with #memadethreads.