How to Couch Yarn to Fabric with Your Sewing Machine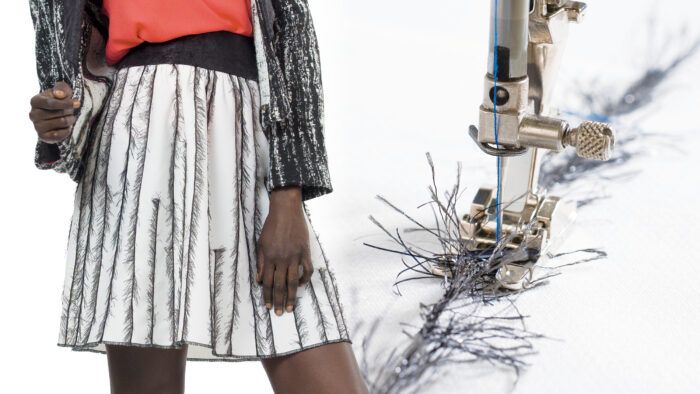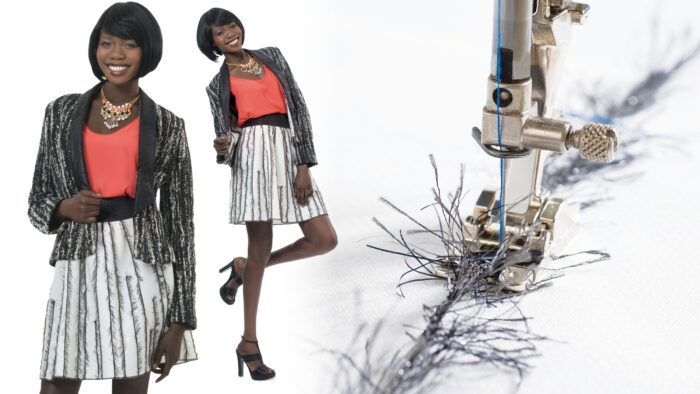 Eyelash yarn couched to fabric is an interesting embellishment, like fraying stripes. Here's a method to couch yarn to fabric with your sewing machine. You "couch," or sew, it with a specialty presser foot. The couching foot enables you to accurately stitch through the yarn, securing it to your base fabric. The result is a fancy custom embellishment that only looks expensive.
For more examples of fun treatments you can sew with this technique, check out Contributing Editor Kenneth D. King's method to couch narrow trim to the edge of delicate fabric, or read about how to couch a variety of delicate trims.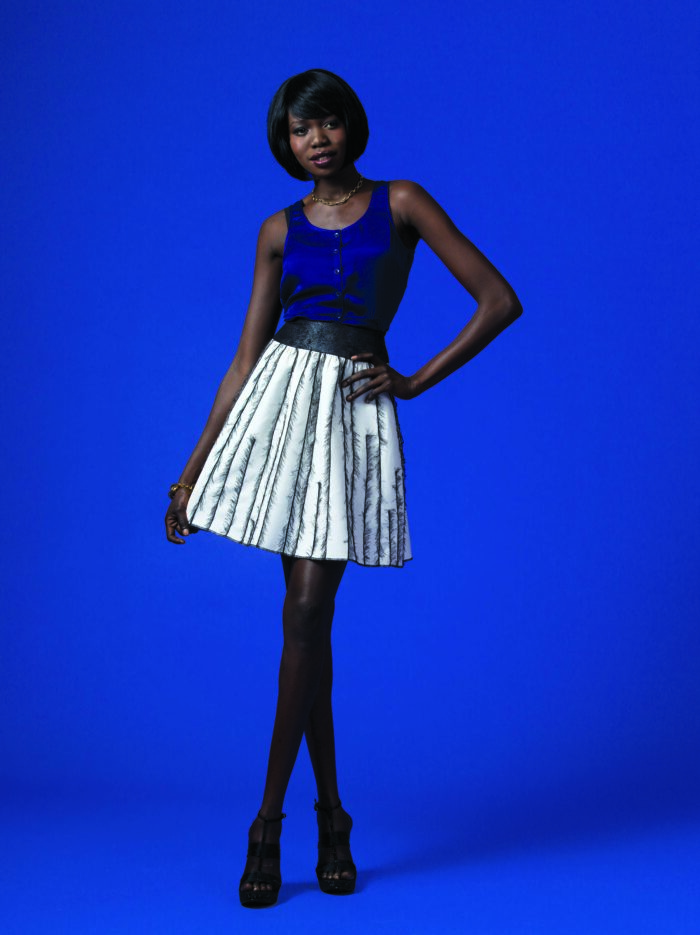 What is eyelash yarn?
Eyelash yarn has a thread base, usually polyester, with strands that spring free from the main strand. The strands, which are reminiscent of eyelashes, come in a plethora of textures, lengths, colors, and finishes. Eyelash yarn is inexpensive compared with traditional sewing trims; a single skein may contain more than 30 yards.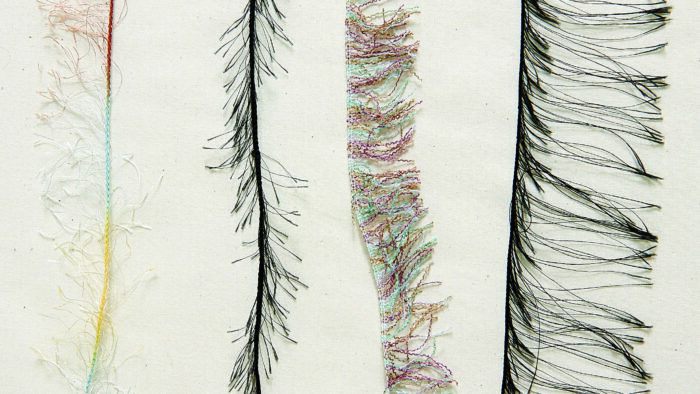 Couch the yarn
1. Use a couching foot to sew on the eyelash yarn. A couching foot has a hole that keeps the yarn aligned with the needle and thread. Feed the yarn through the foot. Use a straight stitch through the eyelash yarn's center fiber. You may be tempted to use a zigzag stitch to securely apply the yarn; however, zigzag stitches trap the eyelash fibers. Test the technique first on a fabric scrap; many eyelash yarns have a nap, and you'll want to decide which way the fibers should flow.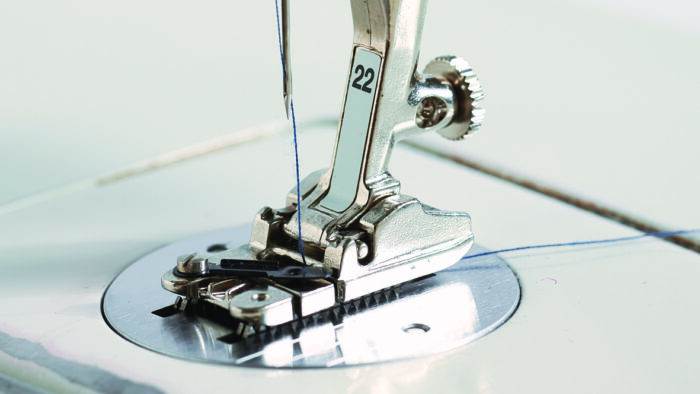 2. Stitch on the yarn. Couch the yarn to the fabric with your sewing machine and sew all the way to the fabric edge. Raise the presser foot. Pull the work away. Snip the threads and yarn a few inches from the fabric edge, and keep the yarn threaded through the couching foot in preparation for the next application.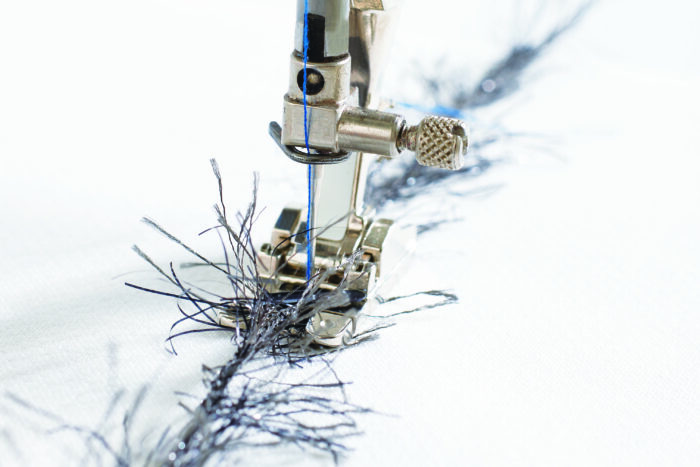 3. Instead of a traditional hem, try a serged hem. This is an easy, lightweight hem finish that trims the embellishment at the same time. With an air-soluble fabric marker, mark the hemline on your project. Thread the serger with a thread that matches the embellishment yarn. Serge along the marked line, neatly trimming the hem allowance and embellishment yarn at the same time.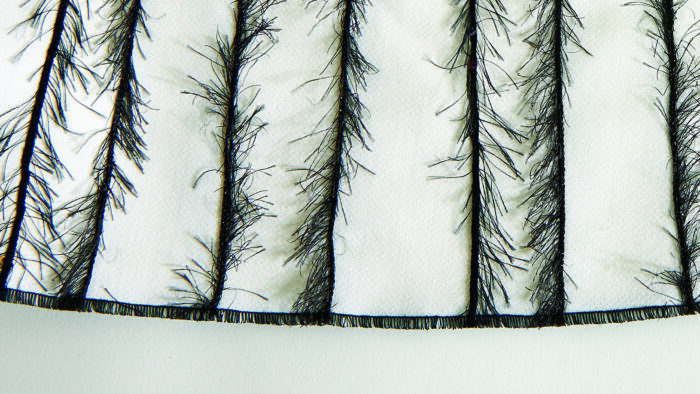 Have you tried couching trims or yarns with your sewing machine? Let us see your results in the Gallery at ThreadsMagazine.com.