@so.miio | Sewing Influencer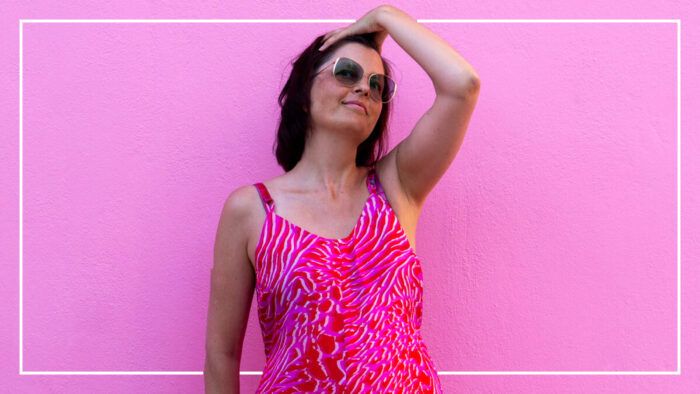 Solène Tessier, known on Instagram as @so.miio, is a web developer in Paris, with a Breton background. She's got a terrific dress sense and sews covetable dresses, outerwear, and separates for all seasons. Each piece has at least one special touch, whether it's an interesting trim, an innovative pocket, or a creative orientation of the fabric's grainline. She's also proven to be a talented stitcher of lingerie. When Instagram wouldn't let her post tasteful photos in which there was a view of her popotin (tush) wearing a pretty culotte (panty), she cleverly recruited "Bob," a square cushion, to model her makes. Take a look on her IG—Bob looks cute.
Visit Solène at miio.org to find out more about her sewing. She offers lots of pattern reviews and helpful lists of sewing resources. Meanwhile, you can get to know Solène and find out about her sewing journey here.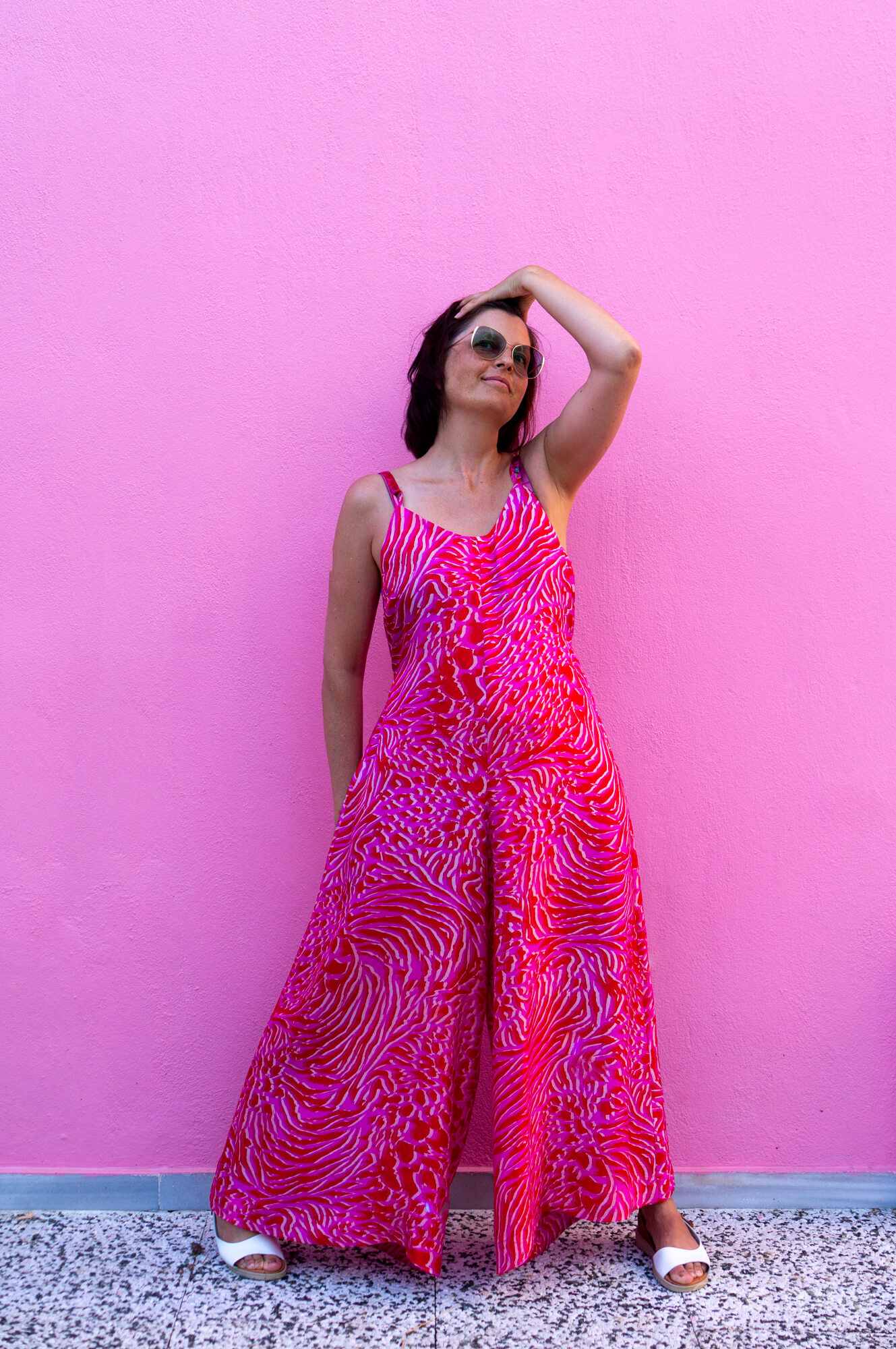 How did you learn to sew?
Actually, the will to design my clothes is very ancient but the will to sew them quite recent.
I was always picky concerning my style. At 3 years old, I would throw a tantrum every morning before school because my shoes weren't the design I wanted. Almost as soon as learned to draw, I drew princess dresses, one after the other. I wanted to be a fashion designer for all my childhood.
My sister taught me cross stitching when I was 18. I immediately used it to embellish my clothes. Then I moved to traditional embroidery for more freedom.
At the same time, I could have embarked in fashion design studies but balked when I discovered I would have to learn to sew: blah! Too old school for me at the time.
Then at 24, I took some evening sewing courses for a year in Paris. Sadly, I wasn't able to sew a single piece correctly or completely. The teacher was OK, I guess, but I didn't get some basic facts out of the teaching. For example, I sewed a Burda woven pants pattern in French terry … (which) did not work at all.
Anyway, at that point, I thought that sewing clothes was too complicated for me. I did continue for years to sew pillowcases or basic bags (with a lot of bad habits), and I customized my clothes by painting and embroidering.
And then, four years ago, I got really sick and had to stay at home for three months. At the same time, two friends simultaneously showed their homemade clothes on social networks. It revived my interest.
I was very tired, but also bored to death. And I went online to discover the new (for me!) sewing world in France: new independent patterns brands, PDF patterns, online fabric stores, blogs, Instagram … amazing!
I bought the Tilly and the Button book Love at First Stitch (Quadrille, 2014) to finally learn some good habits, and then launched on the Chataigne Shorts by Deer and Doe.
I was a success, and I was hooked.
I then taught myself more, through patterns, blogs, YouTube,  a couple of in-person evening courses, the late Bluprint video courses, and of course with Threads to refine techniques. The internet (and the people contributing it) really offers a wealth of knowledge for which I'm so grateful.
Which sewing word or term is your favorite?
I think it's "French seams." Because in French we say "coutures anglaises" which means "English seams." I find it ironic and funny. And there are others like that.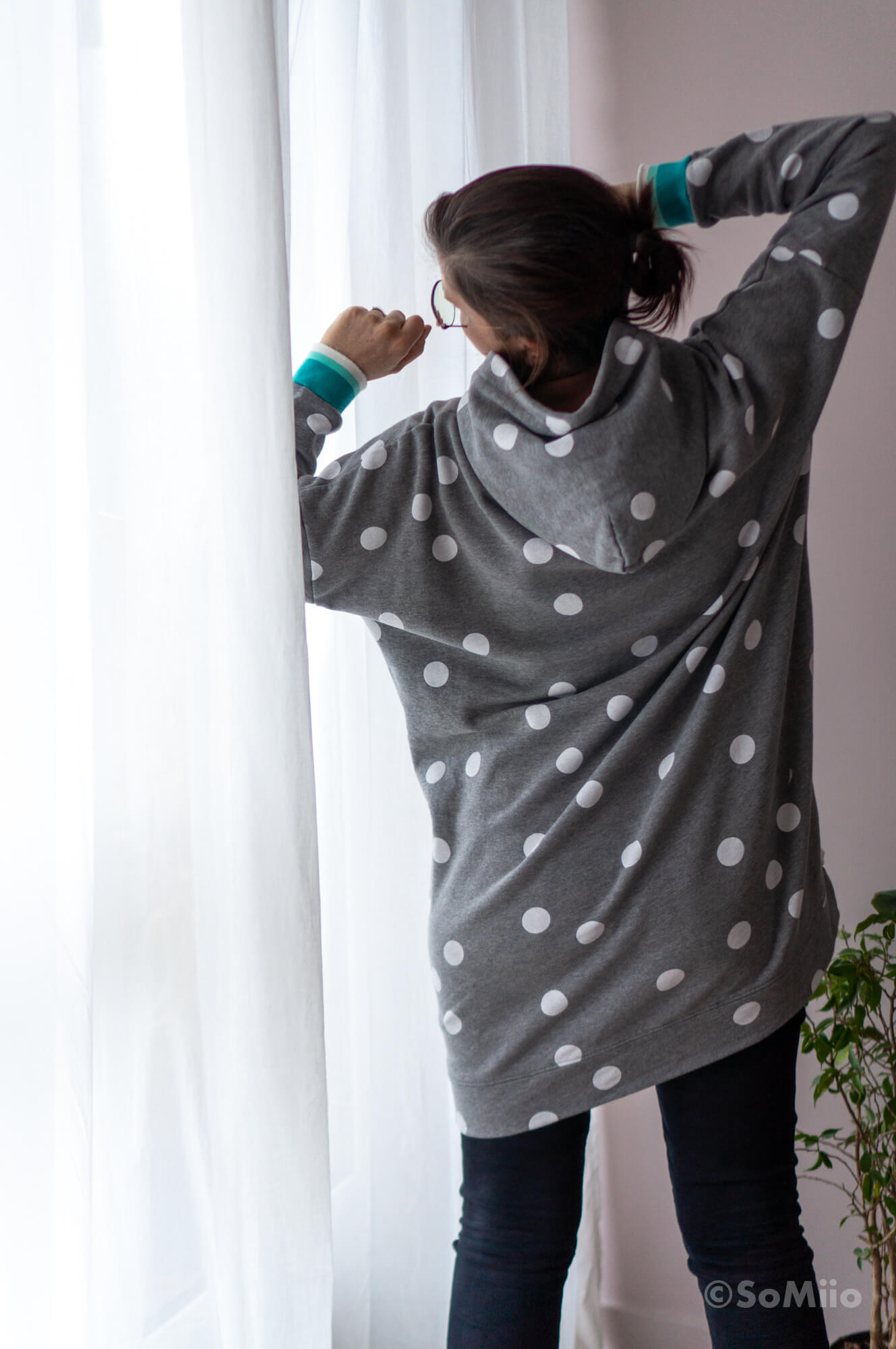 Which fabric do you enjoy sewing the most?
Wool and denim are close competitors. But in the end, I would say wool since I also use it when making hats. It is so easy to shape, to iron, to sew. You can ease a sleeve so much more easily and beautifully with wool . . . even if I have to line everything I make in wool: My skin it much too sensitive for it.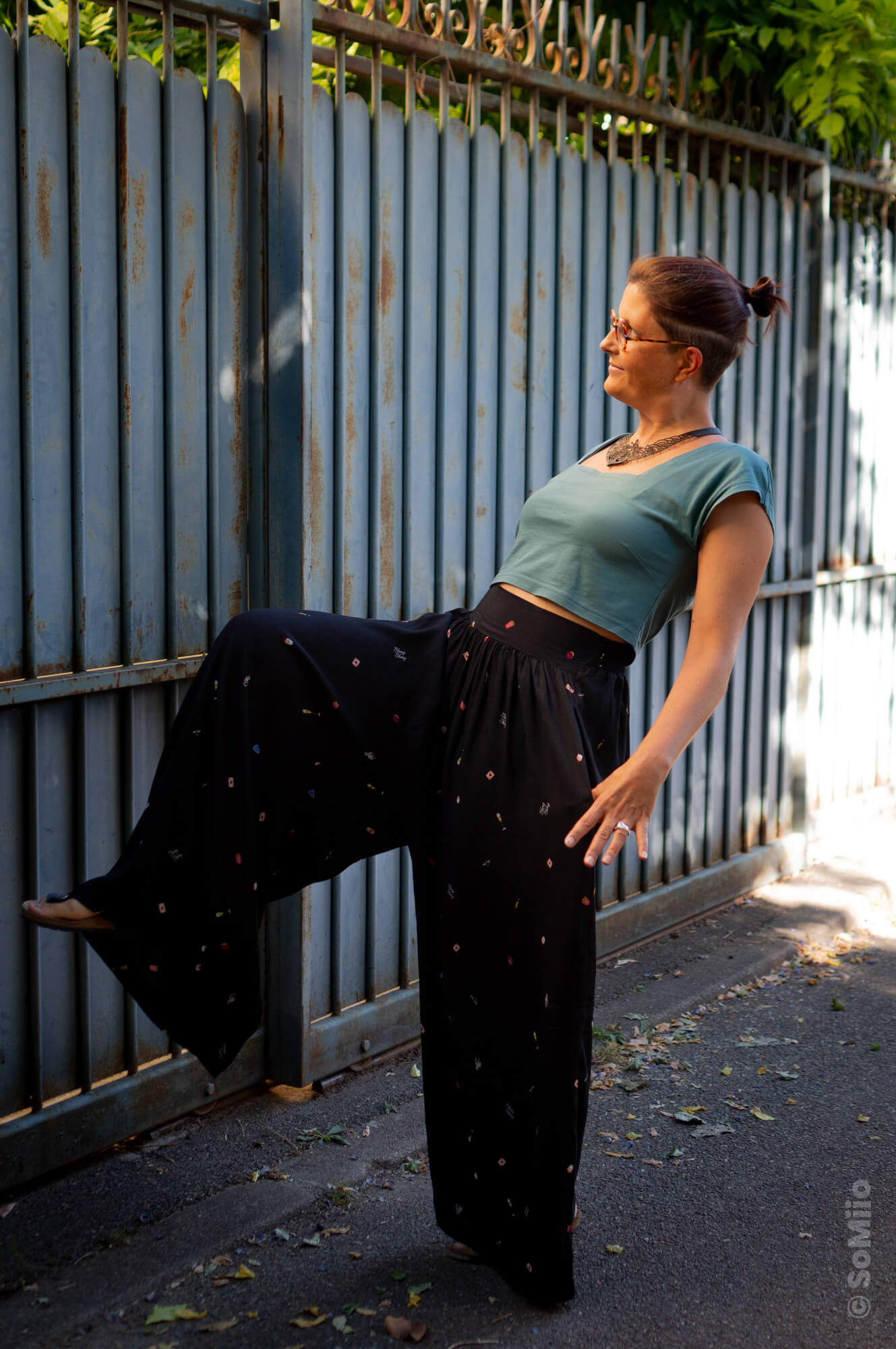 What are you currently sewing?
I've finally decided to take the plunge to make the Black Beauty Bra, by Emerald Erin. I've already sewn quite a lot of underwear and soft bralettes. But my first attempt at an underwire bra in an evening course was a fail. I learned a lot and the bra was very nice but fit worse than my ready-to-wear underwire bras. I'm trying to overcome this obstacle for some time now.
Then I think I will get to sew my first pair of real jeans with the Dawn pattern. Fingers crossed, please.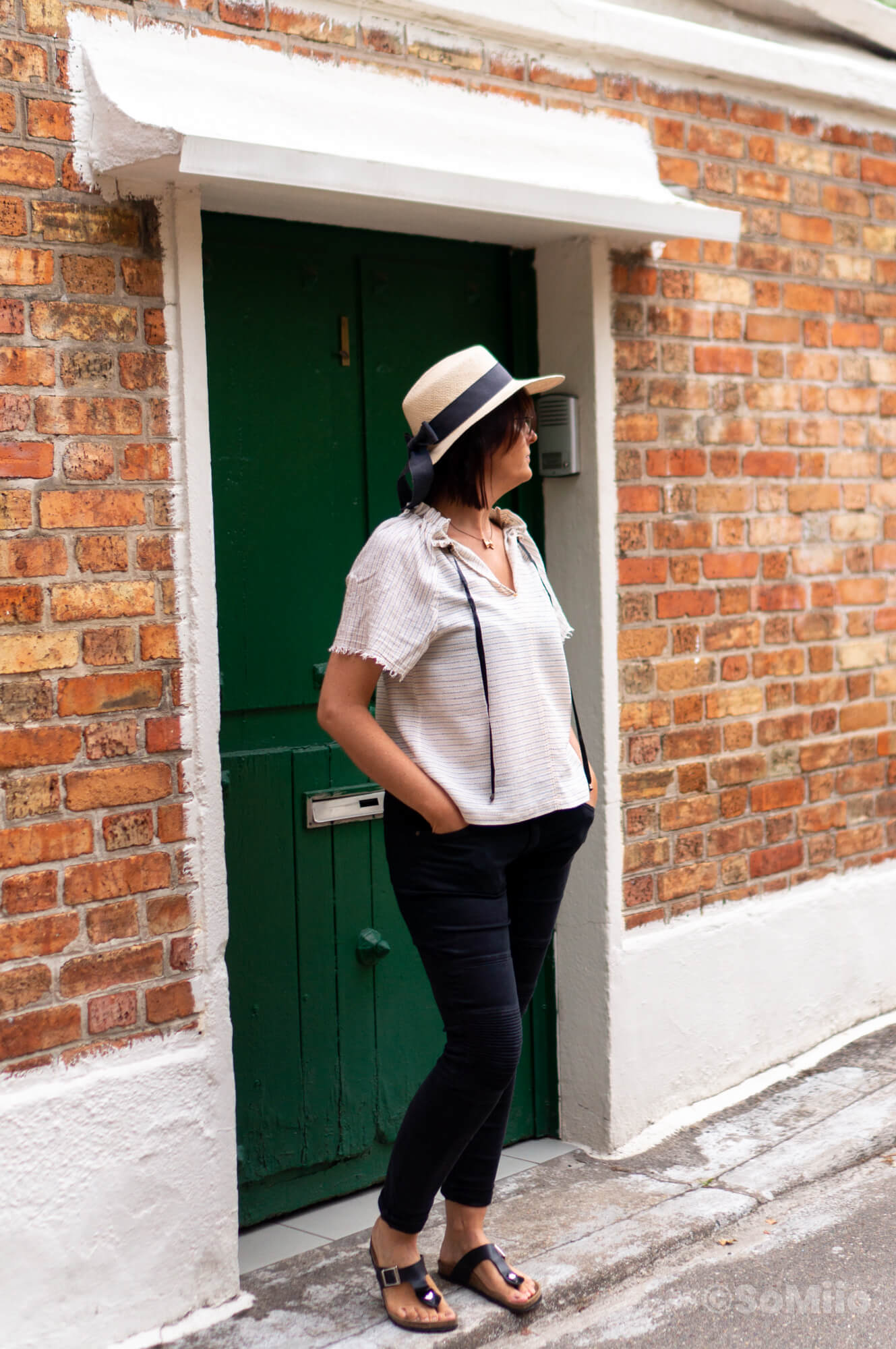 Please share what you love best about sewing.
I love imagining new garments, associating fabric and pattern, plotting hacks. Sewing enables me to wear exactly the designs I want and to quench my thirst for beautiful fabrics and colors.
But also, since I totally stopped buying RTW clothes (even underwear), it helped me to disconnect from the acceptable body shape dictate. I limit my exposure to fashion images to things posted by other sewists, and these include all body types that exist. Some months ago, I went on an online shop and was shocked by how thin the models were. I realized that I almost forgot about it. I think sewing helps so much to truly know and accept your body, and to realize that the clothes should fit you and not the other way around.
---
Photos courtesy of Solène Tessier, @so.miio. 
---
For more of Instagram's most followed and admired sewers, check out the Threads  "Sewing Influencers" collection.