Riffs on a Trusted Pattern: The Bowling Shirt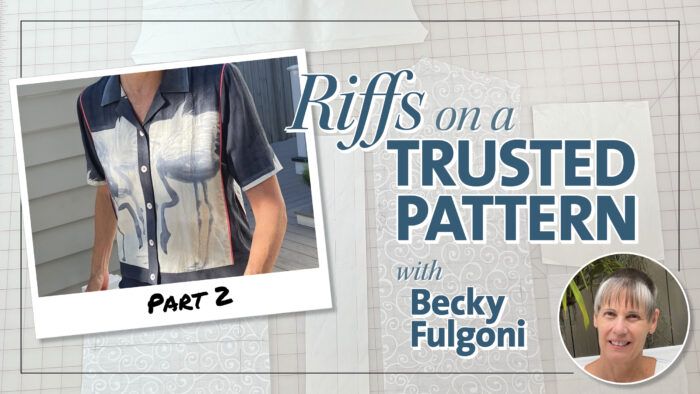 National Bowling Day (yes, there is one) is not until August 13 this year, but I decided I couldn't wait for it and made my bowling shirt months ahead of time. It is the second installment of Riffs on a Trusted Pattern, my sewing challenge series. I am starting each month with my TNT (tried-and-true) Tabula Rasa Jacket from Fit for Art Patterns and seeing how many ways I can make it. This time, it turned into a bowling-shirt-esque garment.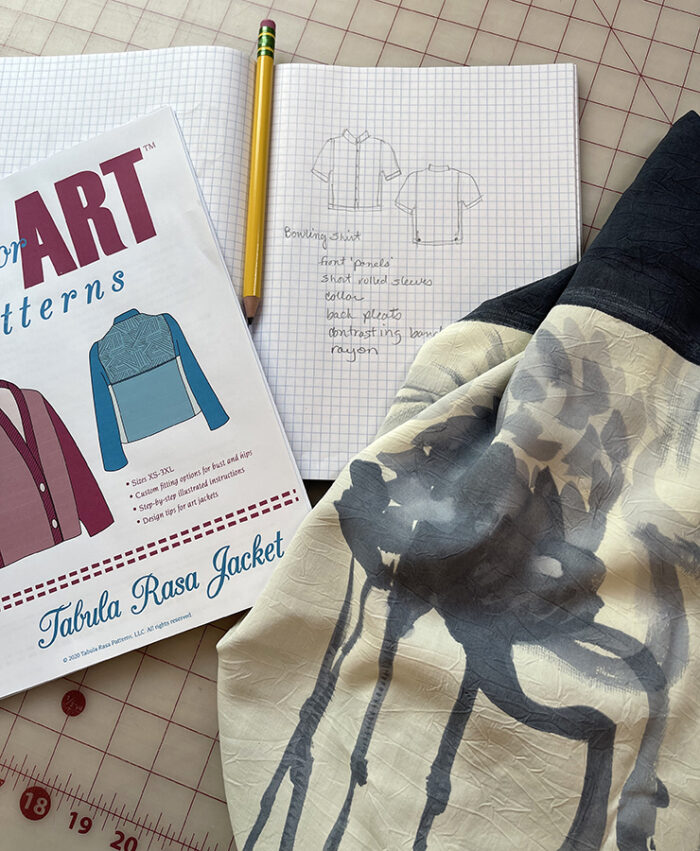 Bowling shirt fabric
Several years ago, I squirreled away some fabric—a rayon Jams World end cut. The fashion brand makes colorful Hawaiian-type shirts. I can't remember if I had anything in mind at the time, but when I pulled it out, I knew exactly what I wanted to make: a bowling shirt. To be clear, I do not bowl, but the fabric just screamed panels and contrasting bands.
One of the many things I like about the Tabula Rasa Jacket (TRJ) pattern is the side/shoulder seams. They are the perfect foil for fun accent lines in a design. Those are just what this shirt needed.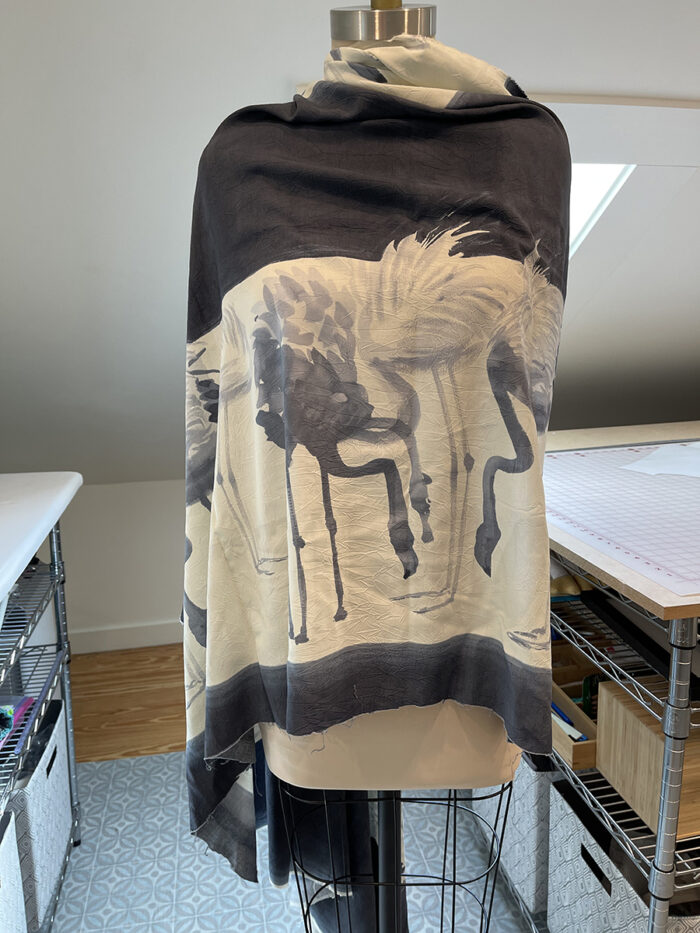 From jacket to bowling shirt
Once I had the fabric in mind, I began working on the changes needed to make to the pattern to get the shirt I was imagining. It would need short sleeves, buttons up the front with a square collar, and a lapel-type neckline.
Below, the brown paper pattern is the TRJ pattern, and the white pieces are the changes I made for this version.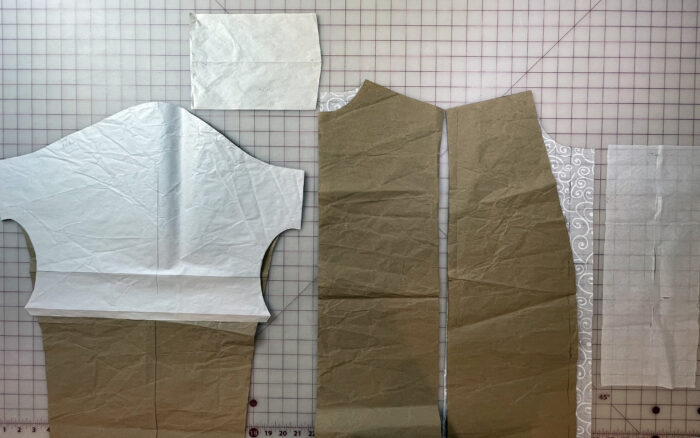 Sleeve pattern alterations
Let's talk about the sleeve pattern. The original pattern is full in the sleeve, so when I shortened it I also tapered it. I wanted to be able to roll the cuffs (maybe put my gum pack in the…
Start your 14-day FREE trial to access this story.
Start your FREE trial today and get instant access to this article plus access to all Threads Insider content.
Start Your Free Trial
Already an Insider? Log in