Inquiring Minds | Letter from the Editor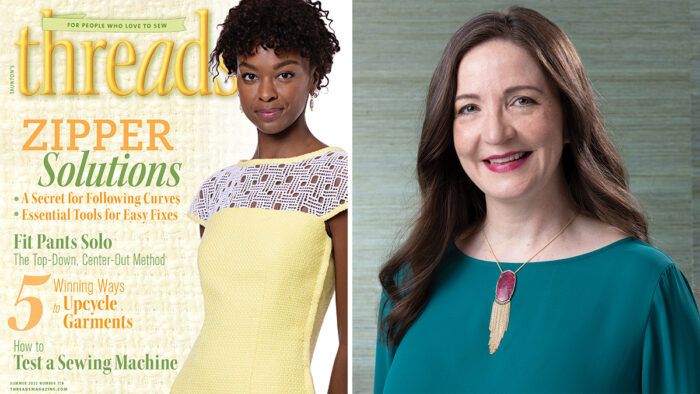 When it comes time to compile the readers' letters and write each issue's note to you, I'm reminded of how smart our audience is. You make great points and ask difficult questions. In this issue, we have new techniques and intriguing projects to inspire you. We also have fabulous online content coming up for you.
For every sewer who struggles with attaining a good fit in pants, we present an innovative custom-fitting method. Ruth Collins shares her top-down, center-out process in the feature "Practical Pants Fitting,". You can also listen to Ruth describe her journey to this technique in the April episode of our podcast, Sewing with Threads.
Sewing expert Katrina Walker reveals "The Natural History of Silk,". Her article explores how silk is created by caterpillars and why its inherent properties make it useful, strong, and beautiful. As a bonus, we are making Katrina's excellent 20-part Sewing with Silk video series accessible to Threads Insiders. You can see how to apply techniques and tips from the story, plus glean more ideas for working with luxurious silk.
The past two years have changed the way we work and how we dress for it. In "Salvage & Selvage,", you'll see the work-worthy results of the annual Association of Sewing and Design Professionals/Threads design challenge. The competition combined two directives: to redefine what workwear looks like in a post-office age, and to use upcycled materials and fabric selvages. The results reveal exciting, unconventional possibilities that are expertly sewn.
There is more to discover: tools and techniques for zipper repairs; tips for sewing georgette; a way to sew zippers that conform to curves, and a lace jacket project. Keep questioning us, and we'll keep working on answers for you.
Happy summer sewing.