Pattern Roundup: Comfy Caftans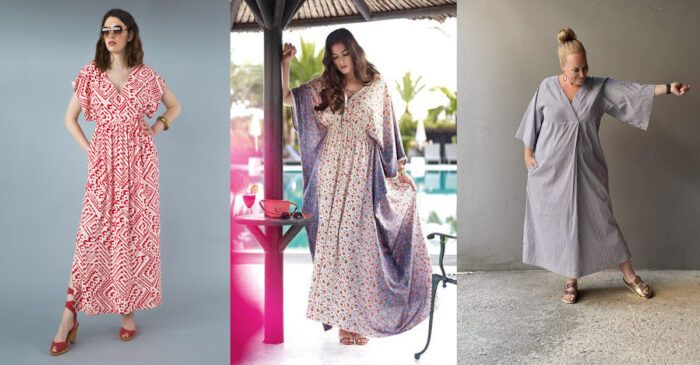 I don't know if caftans are having a moment with me or if I'm having a moment with caftans. I'm spending a lot of time these days dreaming of billowing fabric on warmer days. If you're in the same boat, we've gathered up some gorgeous caftan patterns for you. They're all suitable for folks with novice or intermediate sewing skills—so they're as relaxing to make as they are to wear.
These patterns all work  well in silk georgette fabric. Be on the lookout for  "Fabric Lab: Fluid georgette" in Threads #218, Summer 2022, for more information on handling this lightweight, semisheer fabric. Other textile choices for these patterns include batiste, lawn, voile, linen, rayon challis, cupro, lyocell, and silk charmeuse and crepe. Bold tropical prints are perfect, but so are minimalist-chic solid neutrals. There's a caftan look for everyone.
---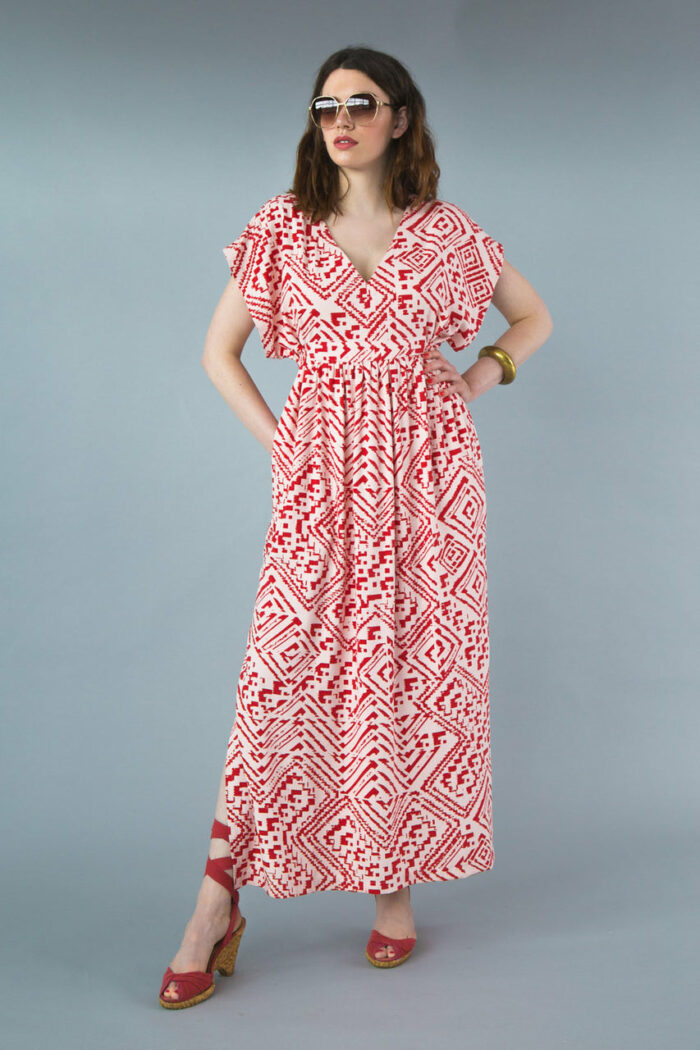 Modeled on a traditional caftan, the Charlie version from Closet Core Patterns has a V-neckline, wide cut-on sleeves, and side slits at the hemline. Each view has a front waistband inset; View A has two diagonal pleats extending from the inset and side-seam pockets, while Views B and C have gathering below the inset. Light- to medium-weight woven fabrics are recommended such as linen, voile, and batiste. Find the pattern in women's sizes 0 to 32 (bust 31 inches to 60 inches, waist 24 inches to 53 inches, hips 33 inches to 63 inches).
---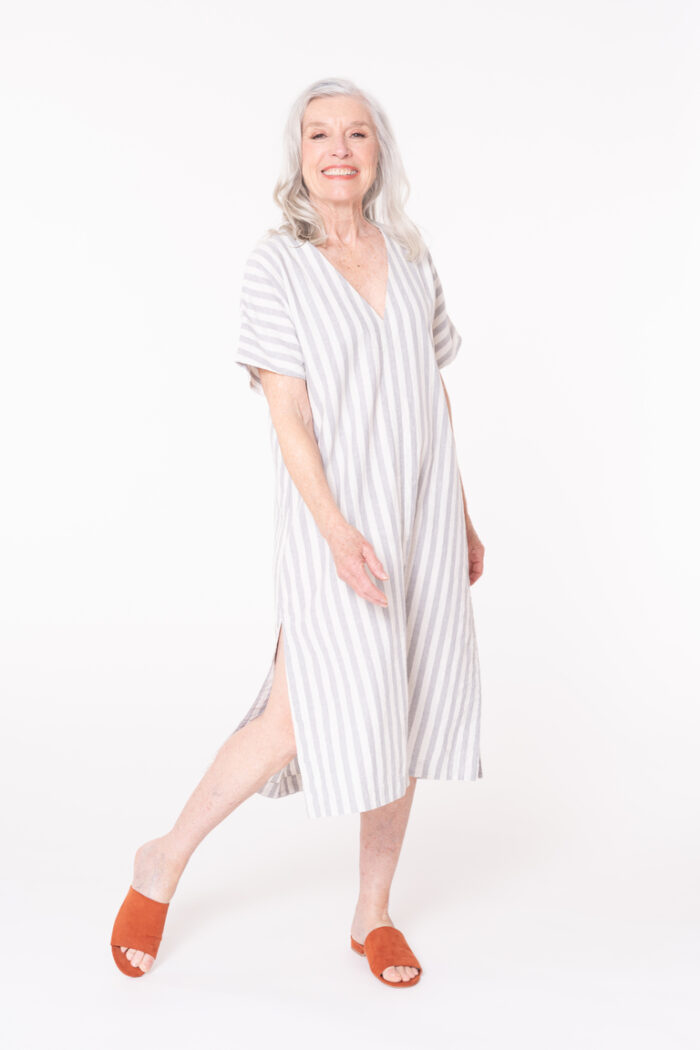 This caftan is as simple as can be. It's drafted as a maxi-length dress with a deep V-neckline, seams at the centers front and back, cut-on sleeves, and faced side-seam slits at the hem. Shortening the pattern to above the ankle or higher should be an easy hack. If you are concerned about the deep V-neck, fear not. Seamwork has a modesty panel pattern for download. A flowy woven fabric will be your best friend for this pattern. Choose from women's sizes 0 to 26 (bust 33 inches to 54 inches, waist 25 inches to 47 inches, hips 35 inches to 58 inches).
---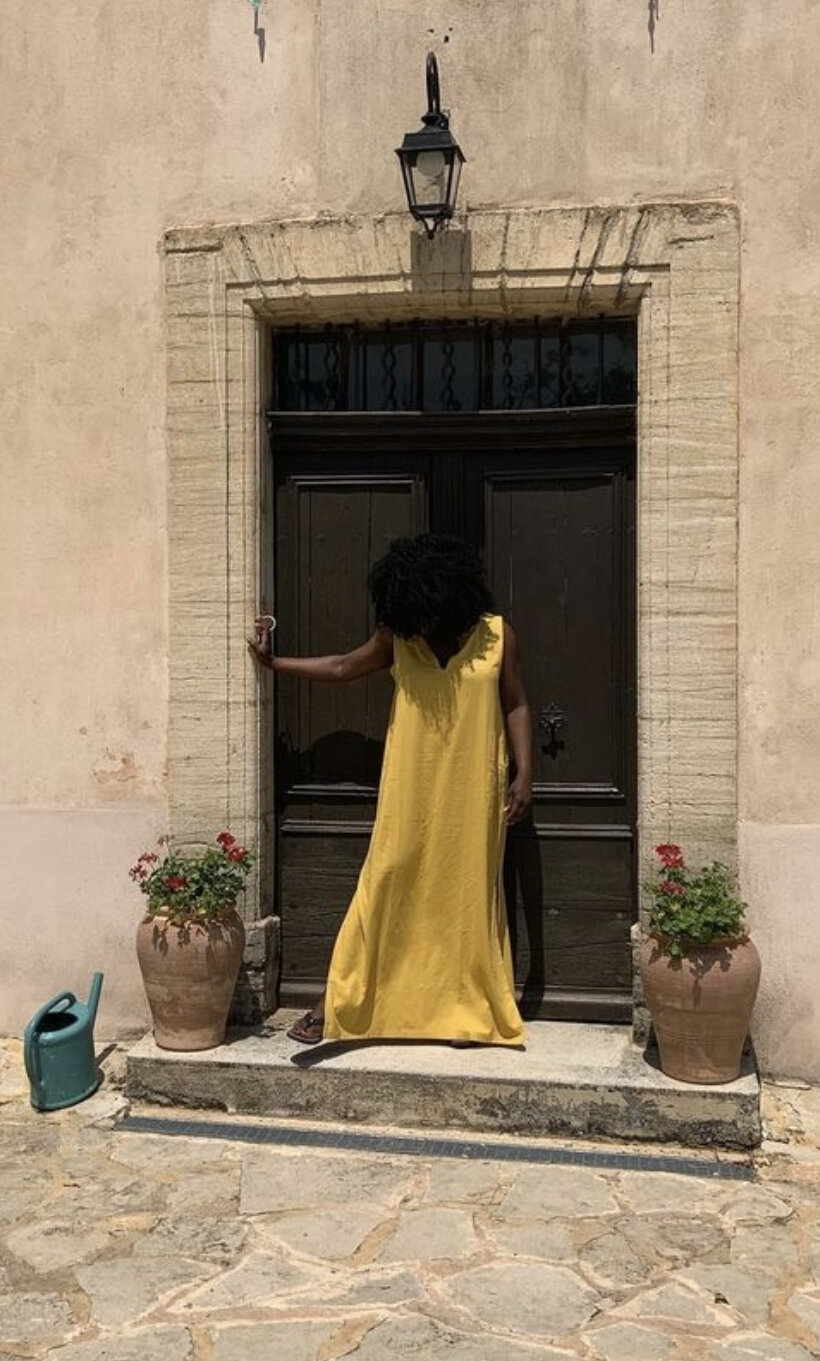 What a fantastic pattern for a couture quality, long dress pattern with timeless style. Neckline options include square and v neck. It has in-seam pockets for all your treasures. Side vents provide room to move. Women's sizes S-XL, with a 6-size expansion on the way (bust 35.5 inches to 42.5 inches, waist 29 inches to 36 inches, hip 38.5 inches to 45.5 inches).
---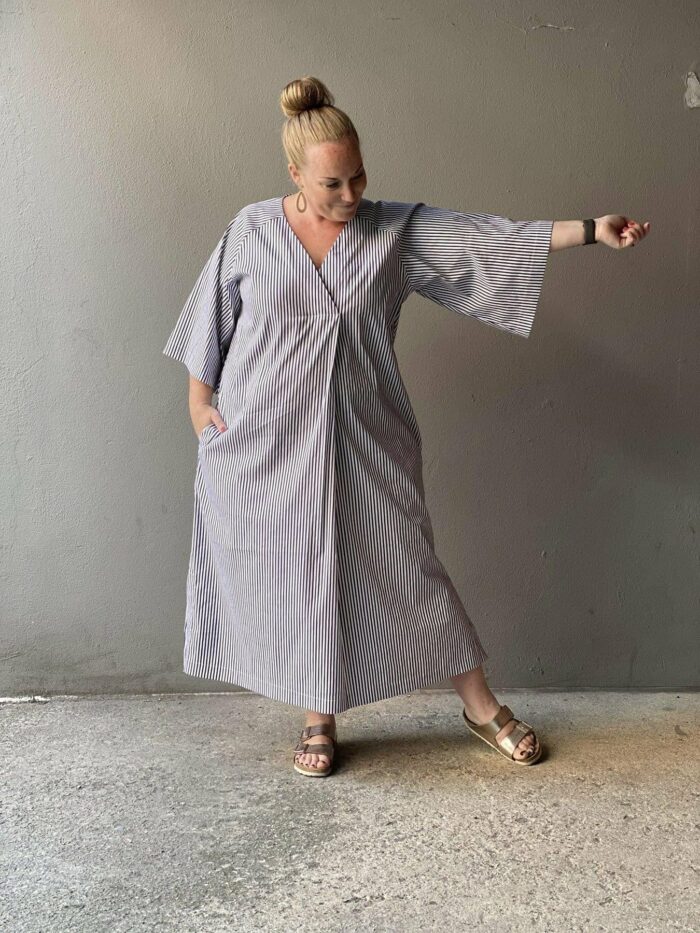 This caftan dress pattern is a Scandinavian take on an iconic dress. From beach to cocktails, it is all about the fabric and how you style it  With elbow-length raglan sleeves, an overlap V-neck, deep center-front pleat, hem slit at both side seams, and in-seam pockets, this pattern may become one of your all-time favorites. Women's sizes range from XS to 3XL (bust 80 centimeters to 138 centimeters, waist 64 centimeters to 126 centimeters, hips 91 centimeters to 139 centimeters).
---

This easy-to-sew dress is perfect for lightweight, draping dress fabrics and can take you from morning to night in comfortable style. The pattern is sold in women's sizes 44 to 54 (bust 39-1/2 inches to 50-1/2 inches, waist 30-3/4 inches to 43-1/2 inches, hips 41-3/4 inches to 52-3/4 inches).
---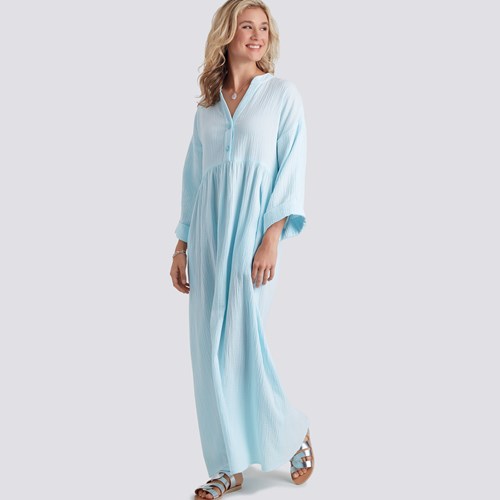 This comfortable caftan has two sleeve and two length variations. The bodice buttons from neckline to waistline, and there's a band collar. It is available in women's sizes 6 to 24 (bust 30-1/2 inches to 46 inches, waist 23 inches to 39 inches, hips 32-1/2 inches to 48 inches).
---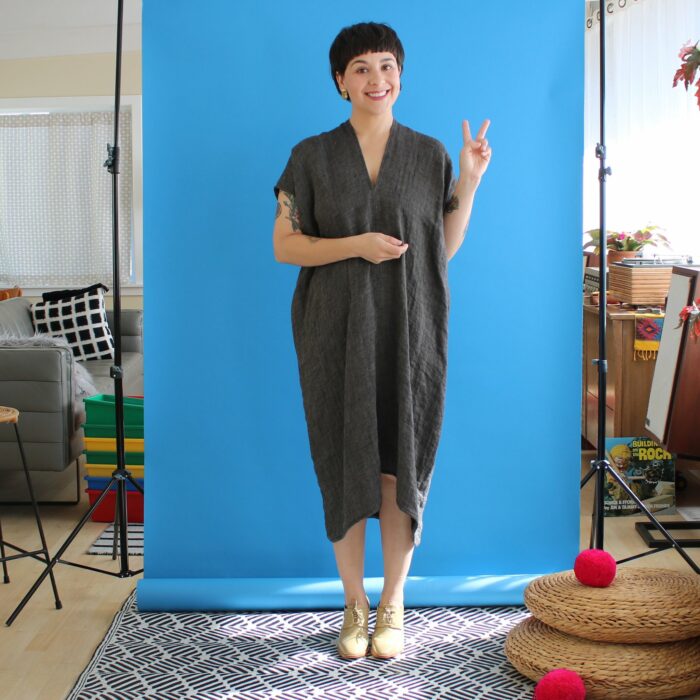 This zero-waste, beginner-friendly envelope dress doesn't even require a paper pattern. Sizing is customized to your measurements, and you can try it in various fabrics for a range of looks. This dress is an easy way to create something unique to you.
---
Have you made any of these caftan patterns? If so, be sure to share pictures in our Readers Closet gallery or tag us on Instagram with #memadethreads.