The Salvage & Selvage Challenge: The "Before" Garments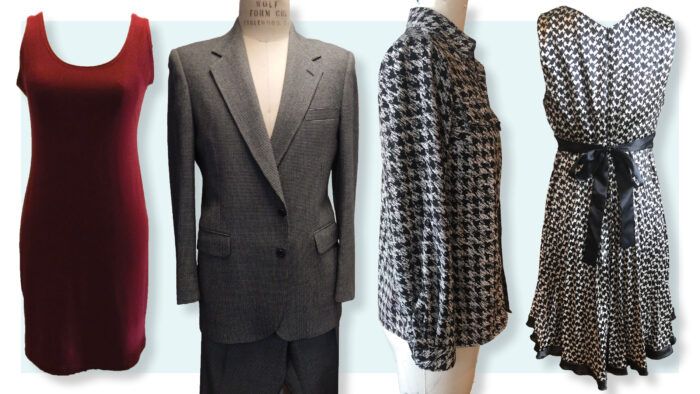 In 2021, Threads presented the members of the Association of Sewing and Design Professionals with the "Salvage & Selvage Challenge." We asked the designers to create an outfit for the workplace, using 25 percent upcycled clothing, and 36 inches of selvage. You can find the winning looks in Threads #218 Summer 2022.
There wasn't room in the magazine to show the "before" garments that were repurposed by the ASDP designers. Here, you'll discover what pieces each designer started with. They reused tired or ill-fitting garments, turning them into outfits that can be worn in a range of work environments.
Best Overall: Michelle Loggins
Reese McGillicuddy Green Dress Suit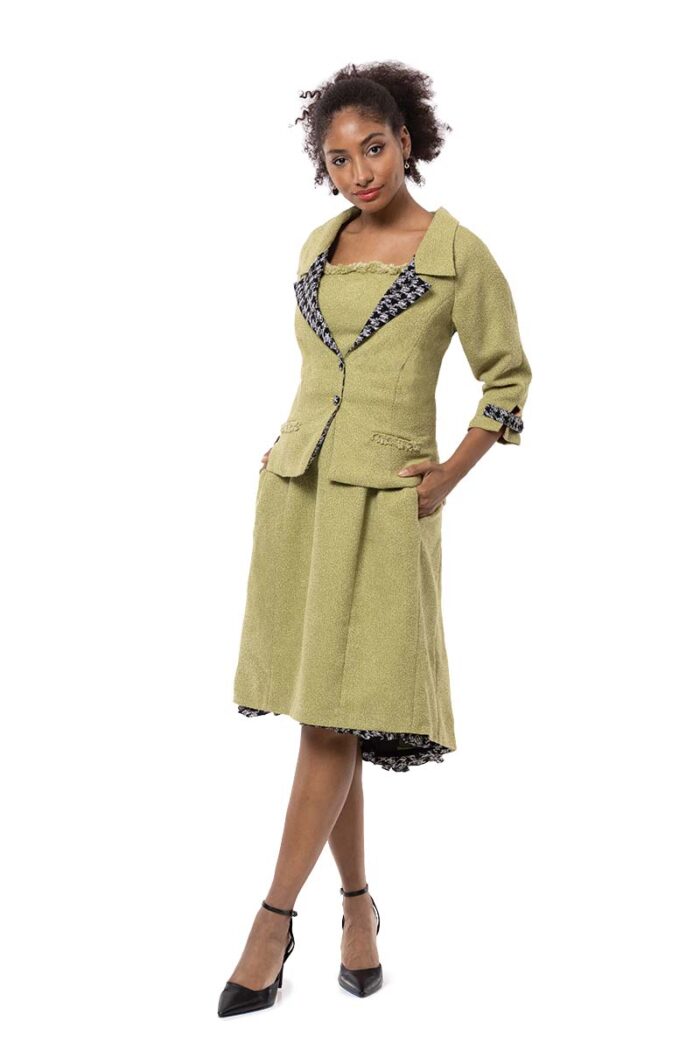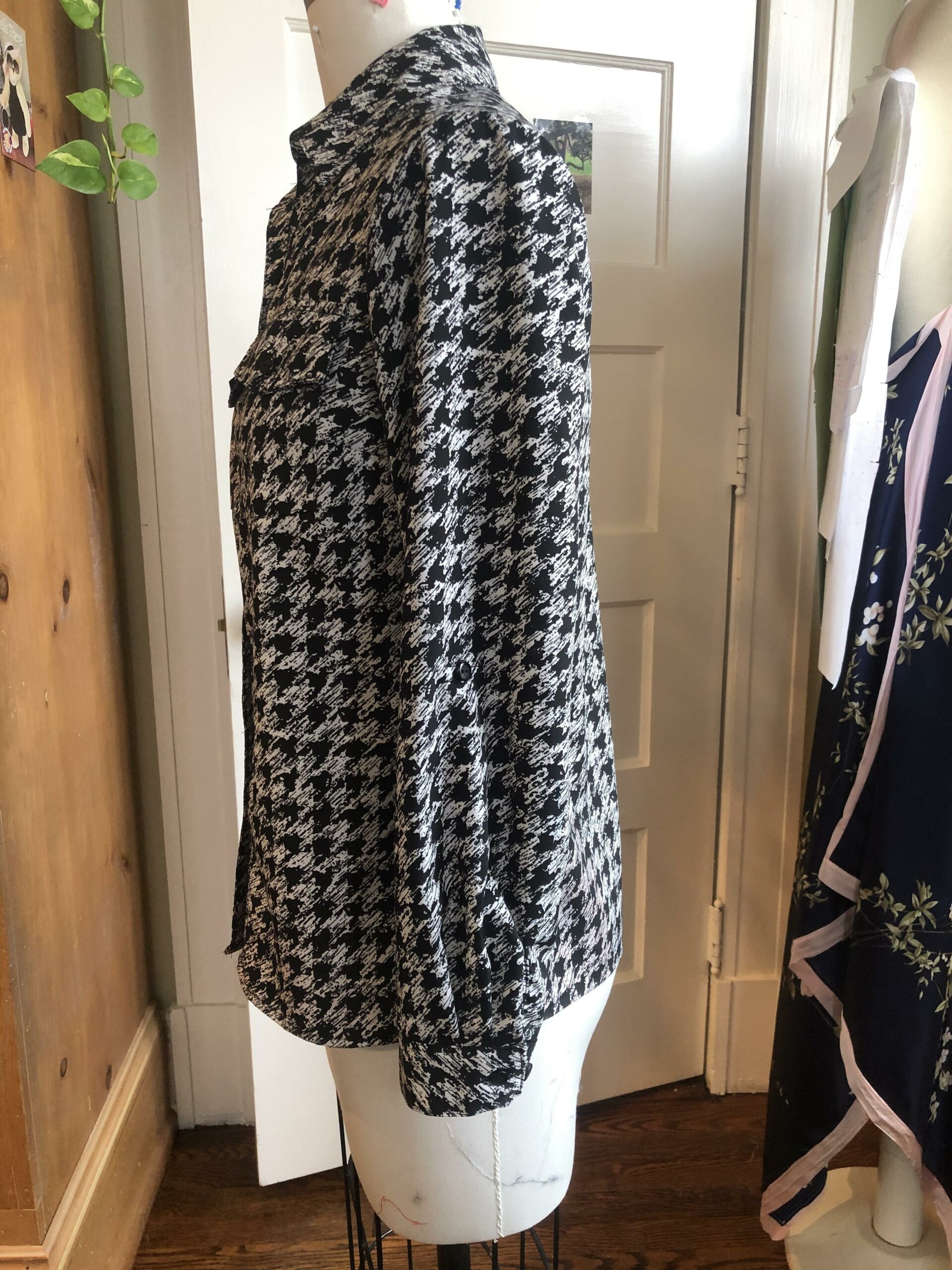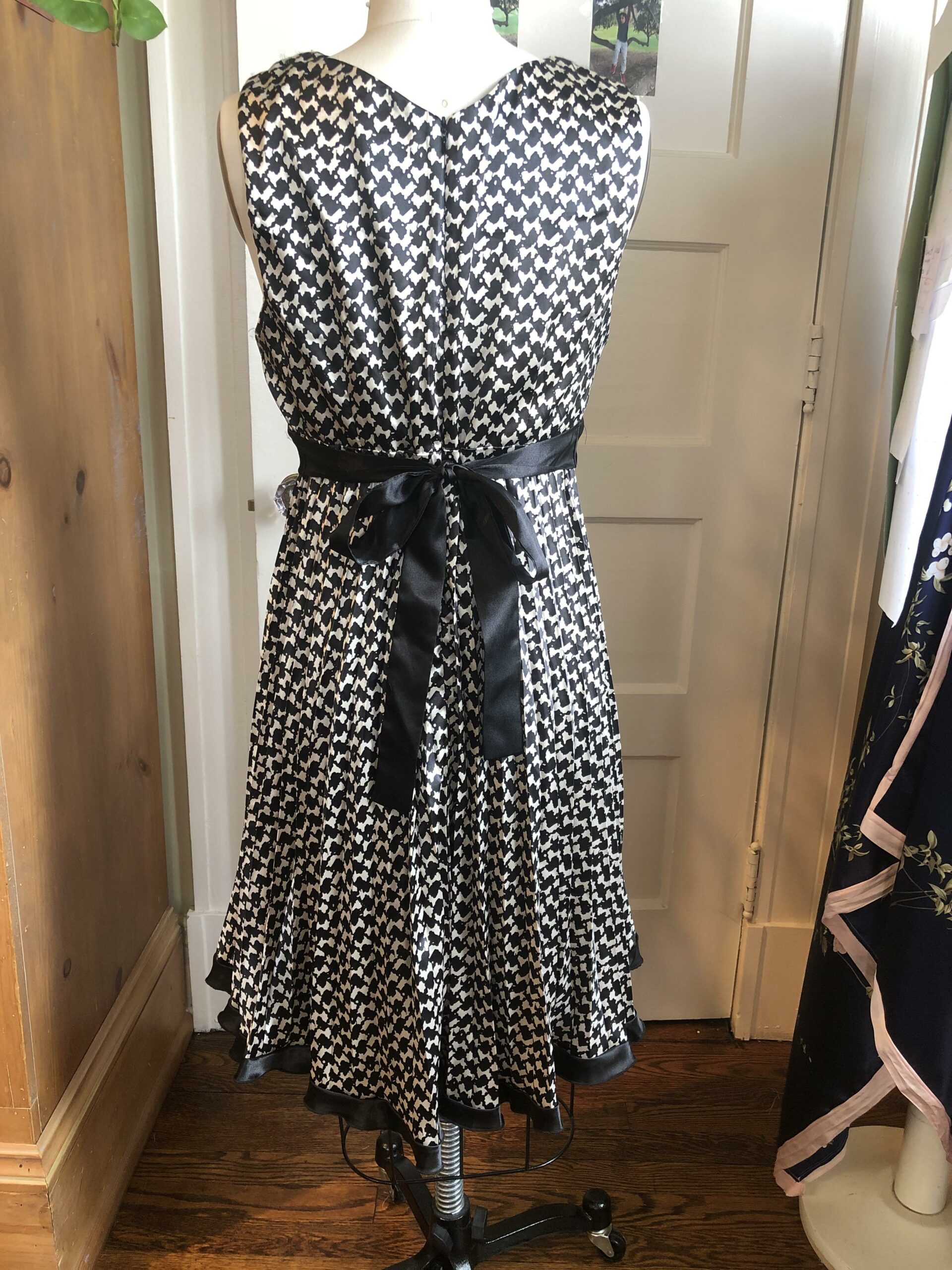 ---
Most Creative Restyling: Bonny Carmicino
Shirt Redo, Cowl Renew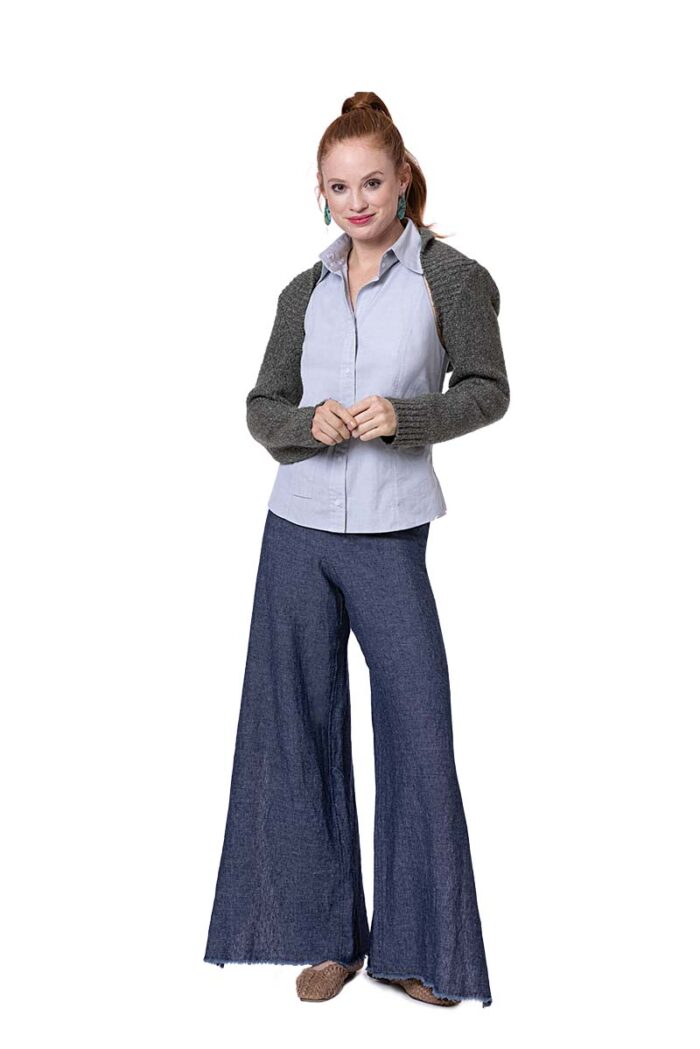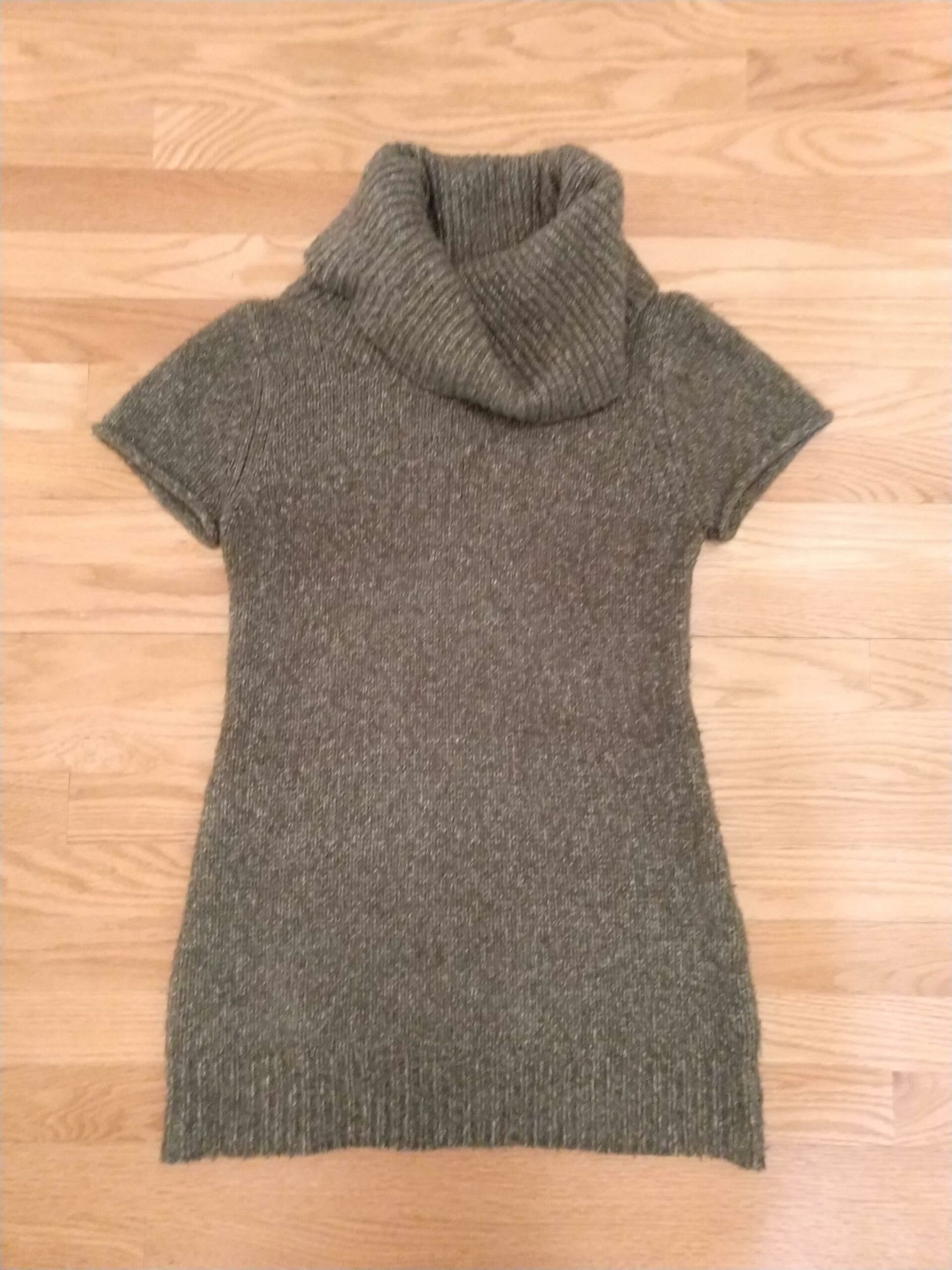 ---
Best Use of the Selvage: Lindsay Ostlie
On the Fringes
Lindsay's look is intended for a casual work-from-home vibe, but it is just a suitable for a relaxed weekend. Her outfit includes a zero-waste blouse design, with the fabric's selvages featured along the front placket, and a pair of jeans that were refashioned to a more contemporary silhouette and a better fit overall.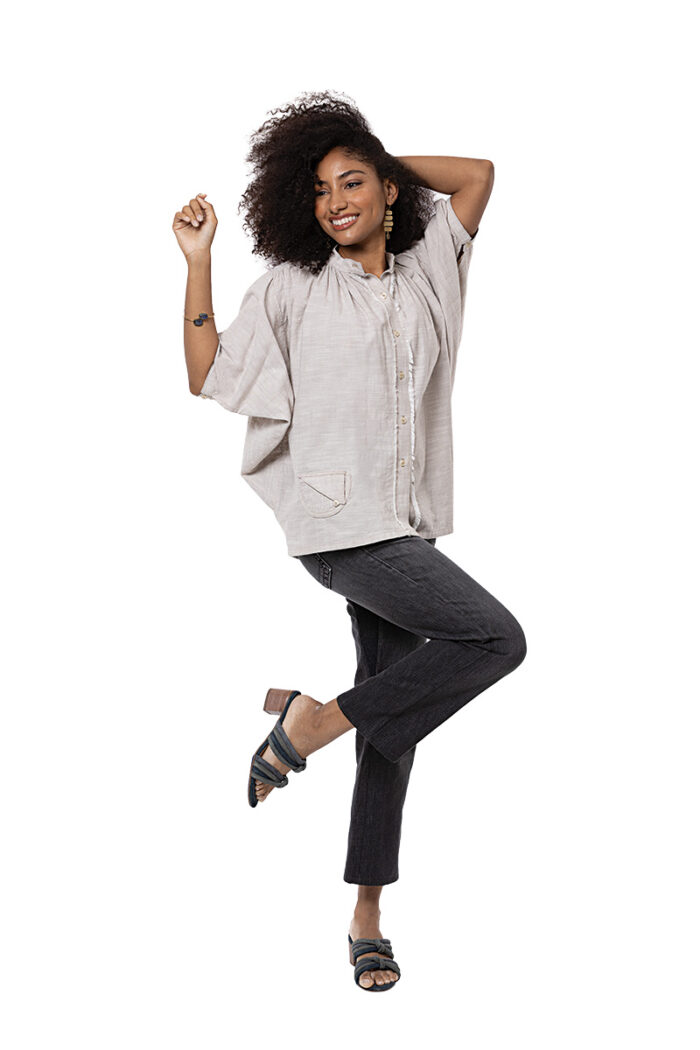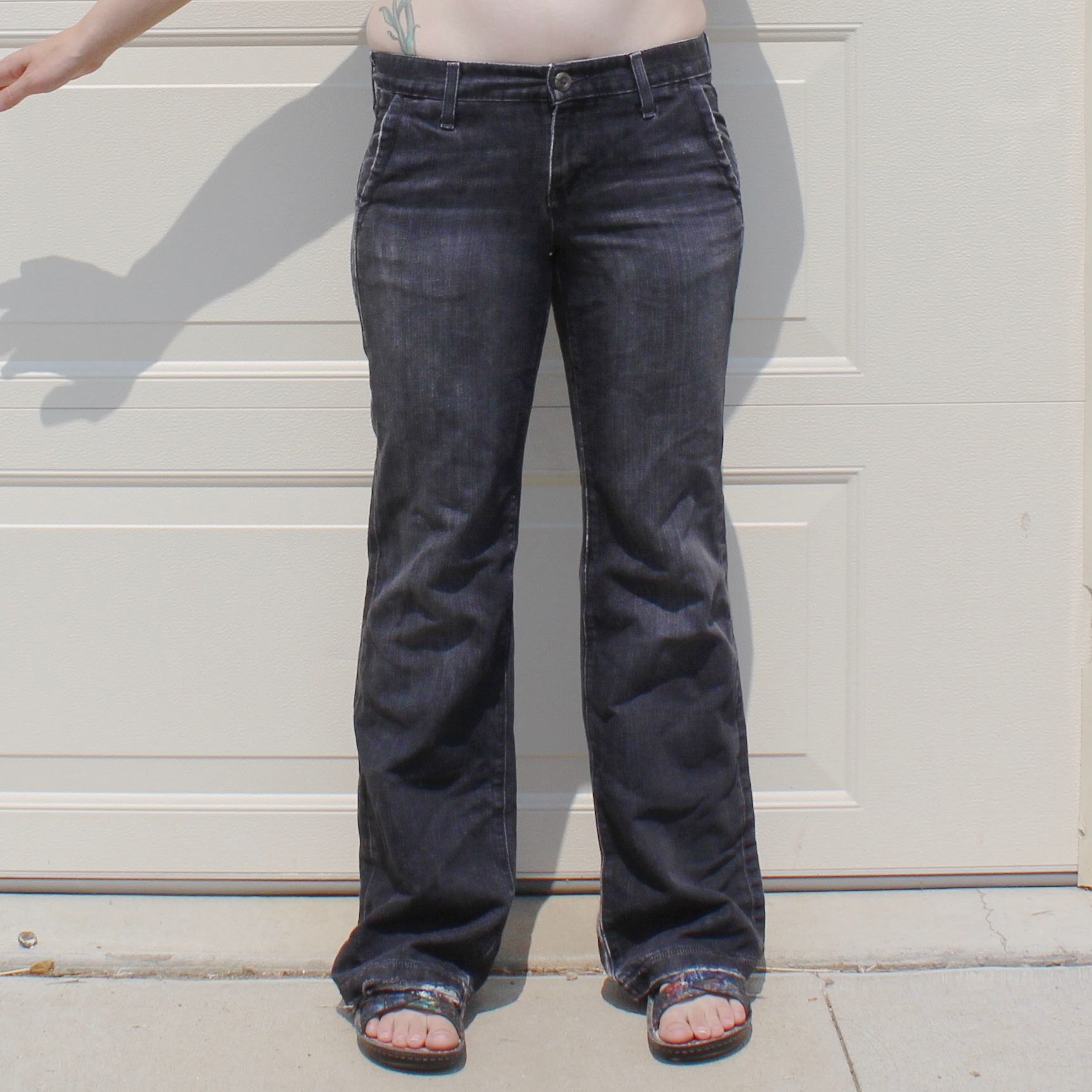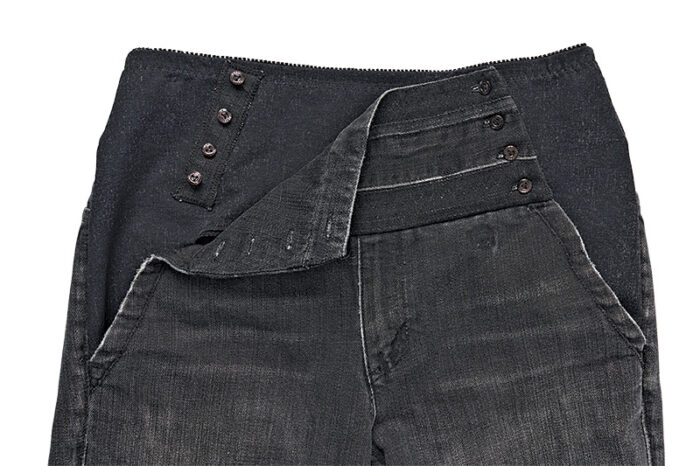 ---
Finest Construction: Judy Huyck
Meet Emily
Inspired by the designs of Alexander McQueen, Judy transformed a basic men's suit to create a sharp, gender-expansive outfit with an asymmetrical shape.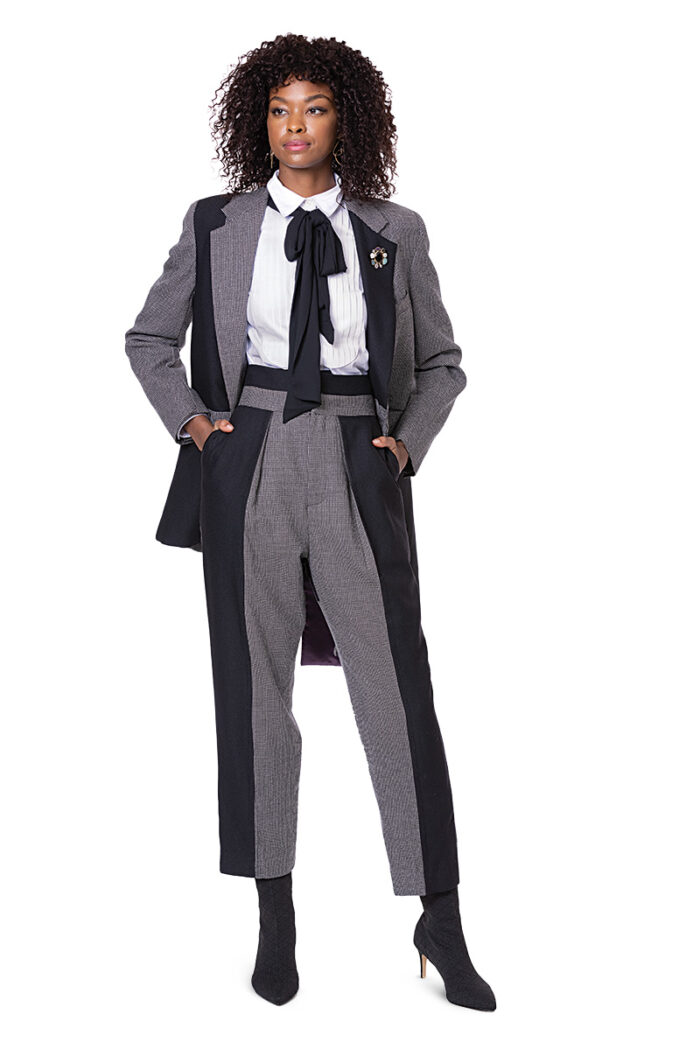 ---
Audience Choice: Debby Spence
Shades of Red
Debby designed a richly textured skirt suit, based on a custom ensemble she had made for a private client years ago. In addition to sizing the jacket down and revising its details, she reshaped the skirt to have an asymmetrical front pleat.