Pattern Roundup: Sew a Shacket for Seasonal Transitions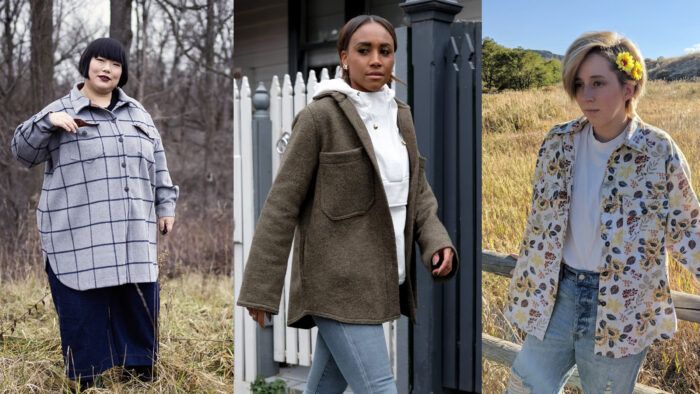 Is it a shirt? Is it a jacket? Yes! Between the two lies the perfect transitional garment. Wear it with jeans, sneakers, and a T-shirt for a casual on-trend look. Use heavy fabrics such as boiled wool, denim, corduroy, or flannelette to stay warm on cool nights. In slightly warmer weather, linen works well. Best of all, making a shacket will improve and expand your sewing skills. You will learn all the techniques needed for making button-up shirts.
If you're looking for a shacket pattern, check out a few of our favorites.
---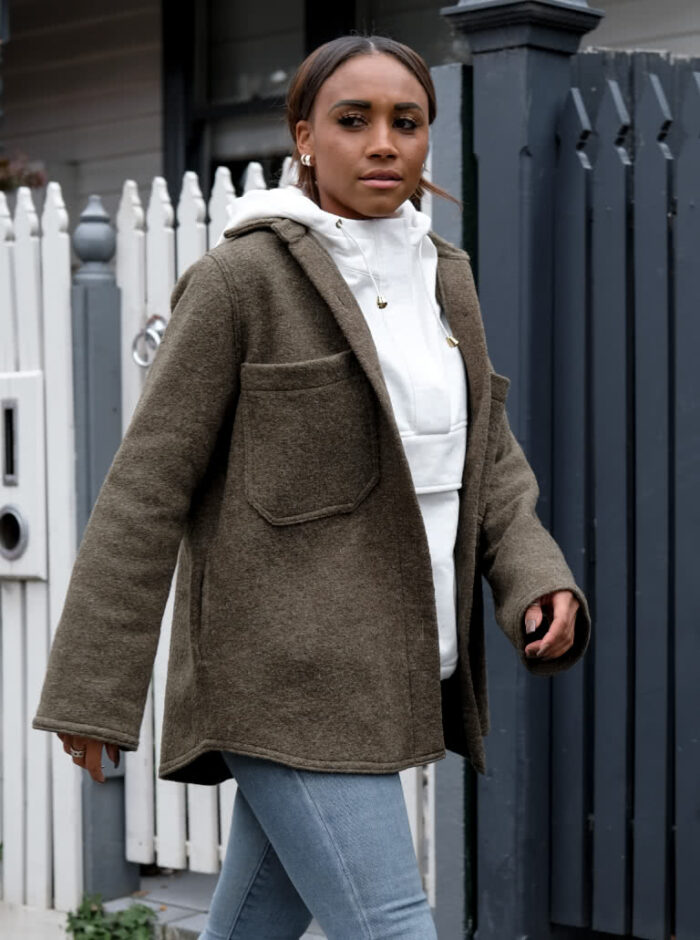 This oversized shirt style jacket has slightly dropped shoulders, a two-piece shirt collar, two large chest pockets, and side-seam pockets. A collar with stand brings the sewing difficulty to intermediate; otherwise, this is suitable for an advanced beginner. We love the rounded back yoke and appreciate the detailed shaped hemline. Topstitching gives this a utilitarian vibe. The pattern is available in women's sizes 4 to 30 (bust 30.3 inches to 58.25 inches, waist 23.5 inches to 50.5 inches, hip 32.6 inches to 61 inches).
---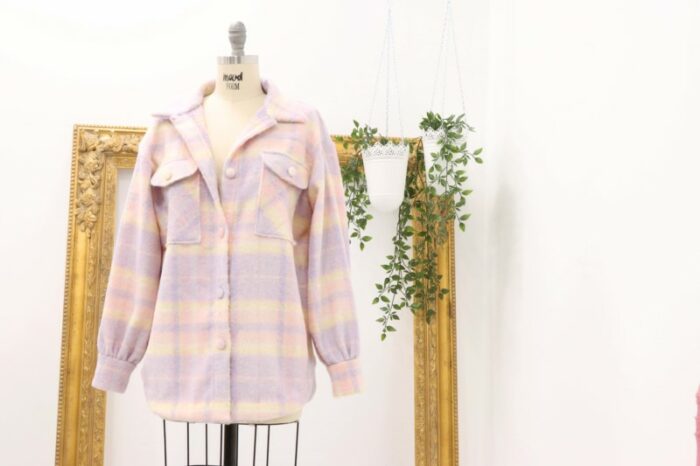 The gathered sleeves at the cuffs on this shacket are an adorable addition to a standard shacket. This design has a convertible collar. Its chest pockets and flaps are cut on the bias to make pattern matching a nonissue. The hem is finished with a shaped facing so you won't have to struggle to turn up and stitch a narrow hem in jacket-weight fabrics. Women's sizes 00 to 32 (bust 31 inches to 59.5 inches, waist 23 inches to 51.5 inches, hips 34 inches to 63.5 inches) are available in this pattern.
---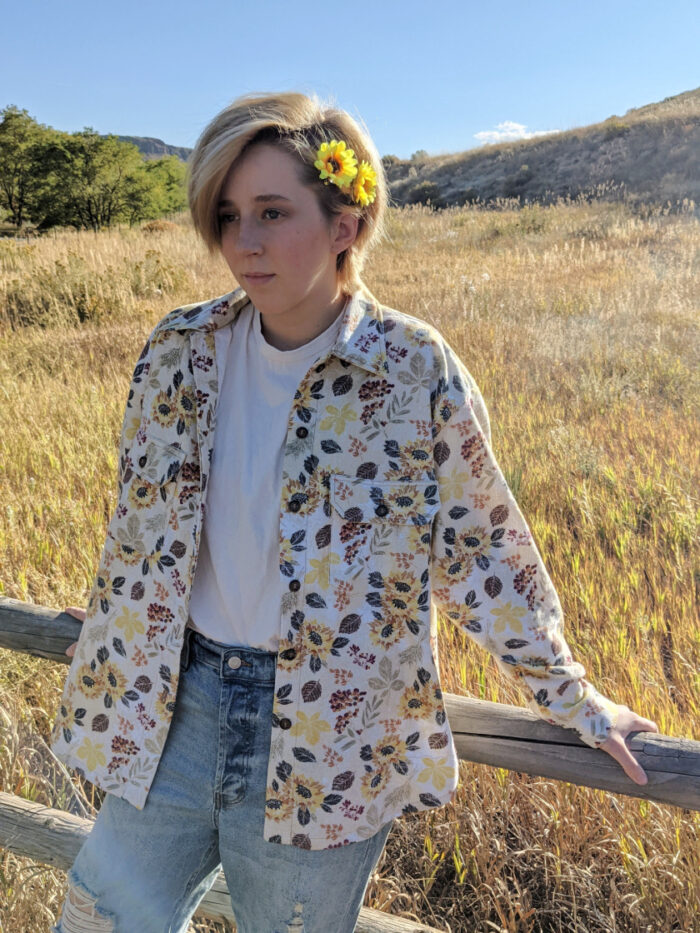 This drop-shoulder, button-down shacket features a convertible collar, a button placket, optional chest pockets with flaps, a continuously bound cuff opening, and a back pleat. This design is sold in women's sizes 0 to 30 (bust 33 inches to 60 inches, waist 25 inches to 53 inches, hips 35 inches to 63 inches). Sizes 14 through 30 are drafted for a D-cup bust and include bust darts.
---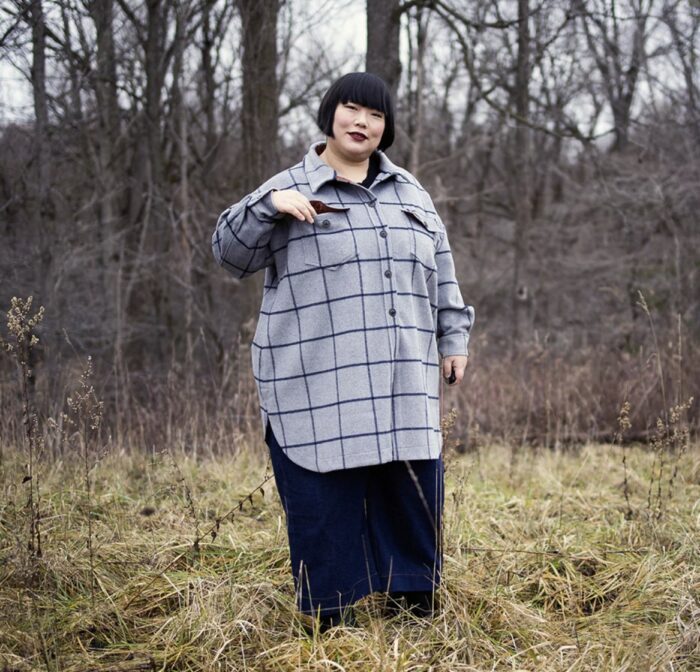 This nearly knee-length shacket features chest pockets with flaps, a button band, a collar with stand, and a deeply curved hem. The hem is finished with a separate facing; use contrasting fabric, if desired, for this and the cuff and collar facings. Add interest to the jacket by using the same contrasting textile for the bound seam allowances. Sizes range from A through M (bust 40 inches to 65.5 inches, hips 41.5 inches to 73.5 inches). Patternmaker Muna & Broad also offers to grade the patterns up, if you need a larger size.
---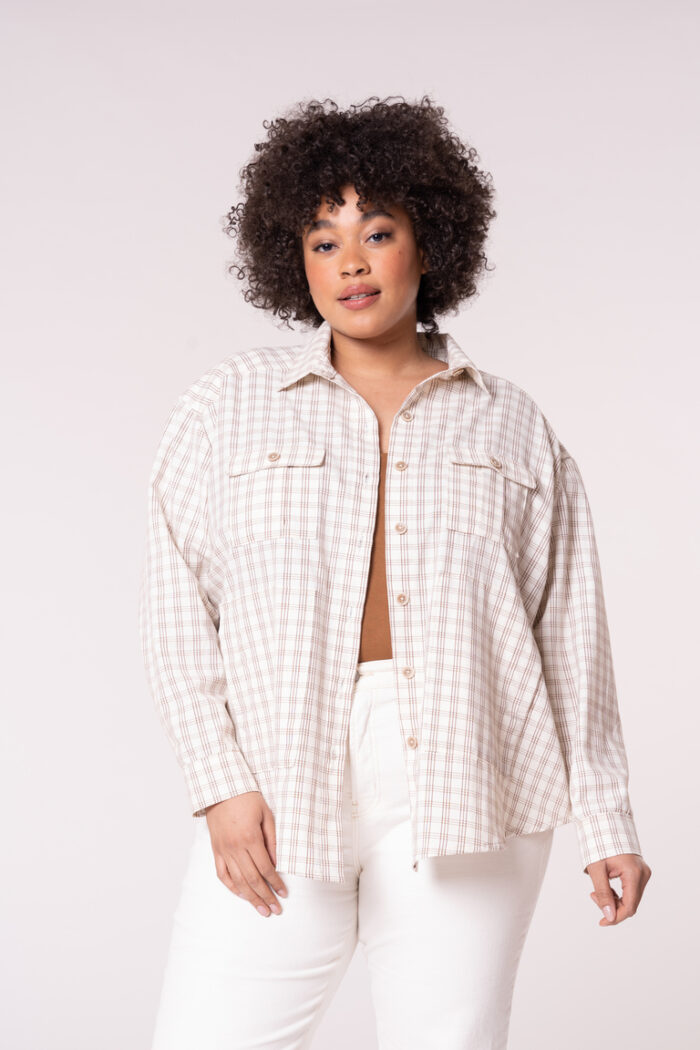 Notice the Bud Shacket's delightful details: pleated chest pockets, lower patch pockets with side openings, and a locker loop at the back yoke. The cuffs have a traditional tower placket, and the collar sits on a stand. This design is sold in women's sizes 00 to 26 (bust 32 inches to 54 inches, waist 24 inches to 47 inches, hips 34 inches to 58 inches).
---
Have you made any of these patterns? If so, be sure to share pictures in our Readers Closet gallery or tag us on Instagram with #memadethreads.