The Mesh Butterfly Challenge: Sheer Jeans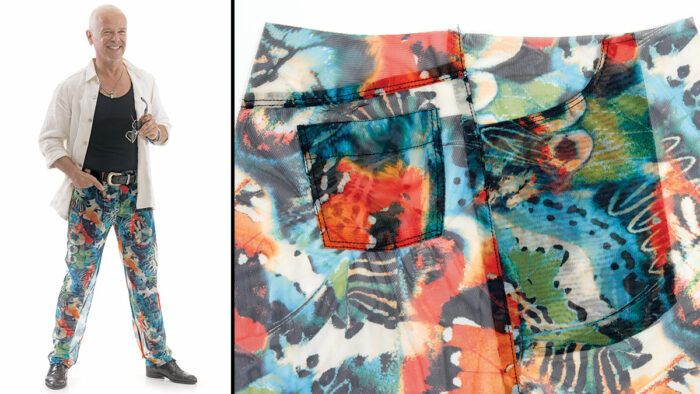 When I saw the fabric for this challenge, my first thought was to make jeans, an unexpected use of such a fabric.
The fabric has the same amount of stretch on the cross-grain as stretch denim (a little more on the lengthwise grain), so I expected them to wear somewhat like stretch denim. I made a sample to see if the fabric would work well, but I didn't like the seam allowances that showed through. I wanted the seam allowances to disappear, and that became my personal challenge.
I planned to wear black leggings underneath (like long johns). I interfaced the pockets and back yoke with black twill. I then underlined just the seam allowances to match the leggings.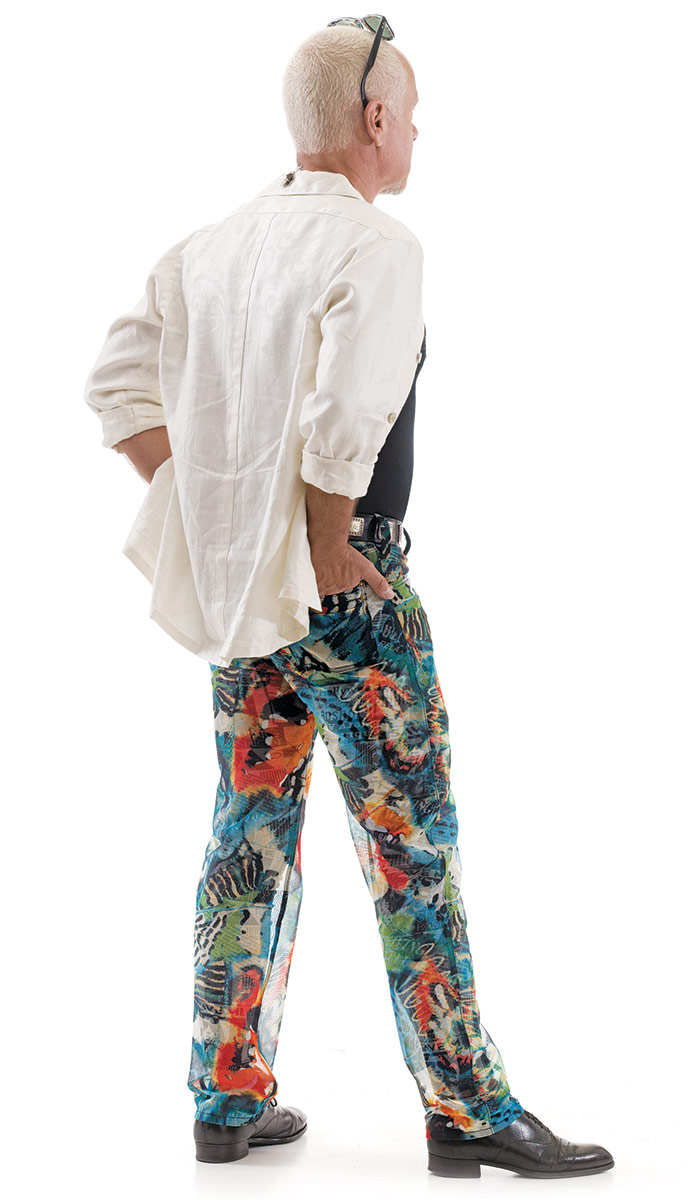 I cut 2-inch-wide bias strips of black organza (silk or synthetic). If you are wearing a sheer garment over bare flesh, use a bias strip that matches your skin tone.
When pinning the seam together, pin the bias strip on the seam side that will lie against the pants after the allowance is pressed. In the jeans, inseam and outseam are pressed toward the trouser back, so the bias strips are positioned on the back when sewing the seams.
Stitch the seam with a super-stretch stitch (if the machine has one) or with a zigzag stitch that is 0.75 mm wide and 2.0 mm long. The seam allowance in the sample is the standard 5/8 inch wide. Press the bias strip toward the seam allowance. Then serge off the seam allowance to 3/8 inch wide. Be sure to use thread that matches the bias strip. Press the seam as stitched and then so the bias strip is against the garment's wrong side. Topstitch, stretching the seam slightly, to build in stretch using the super-stretch straight stitch and press. The seam allowances will disappear.
| | | |
| --- | --- | --- |
| Sew a 2-inch-wide bias strip on the seam allowance that will lie against the jeans when topstitched. | | Serge off the seam allowance to 3⁄8-inch wide, using thread that matches the bias strip. |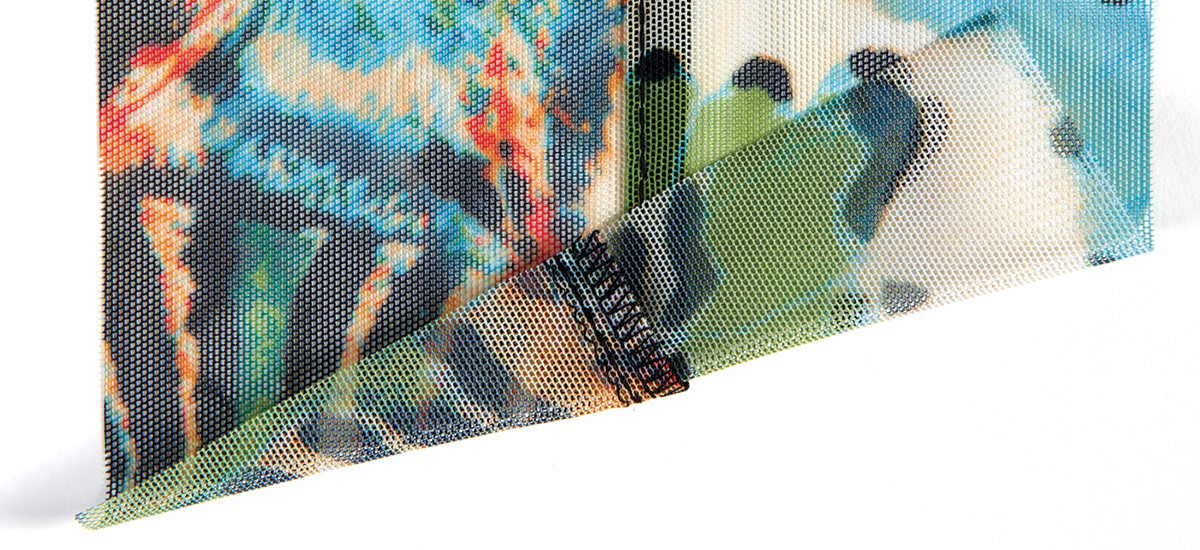 ---
Kenneth D. King teaches at the Fashion Institute of Technology, wrote Cool Couture (Creative Publishing International, 2008) and more than a dozen e-books, and is a private couture designer.
KennethDKing.com.