A Peek Inside the Book on First Ladies Who Sewed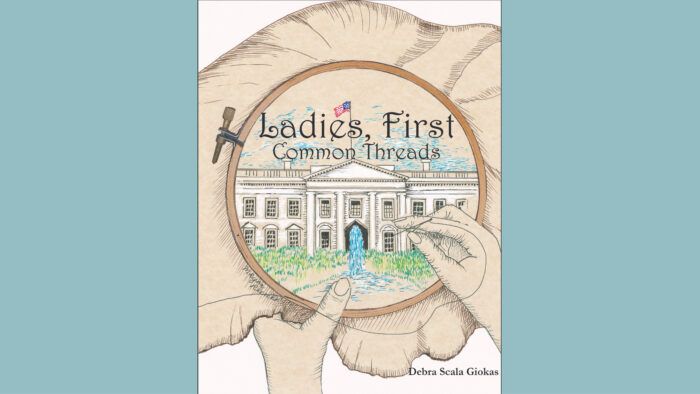 As we celebrate the nation's official 246th birthday in 2022, consider the many people who have contributed to its rich history with their creativity, skills, and hard work. Our nation's first ladies are among those highly visible though less well-known individuals. Author Debra Scala Giokas focuses on 18 of the first ladies who have had an impact on U.S. politics and culture—and who happened to sew.
Inspiration From U.S. History
In her recently released book, Ladies, First: Common Threads (Chandelier Street, 2022), Scala Giokas delves into their lives while weaving their sewing accomplishments into the narrative. These remarkable women knitted, crocheted, embroidered, quilted, cross-stitched, or sewed, she says. "Your readers, I think, would be fascinated to learn about the artistic abilities of master needlewoman Martha Washington, Edith Roosevelt, and Grace Coolidge. Grace Coolidge's mother said Grace could sew on buttons before she could walk."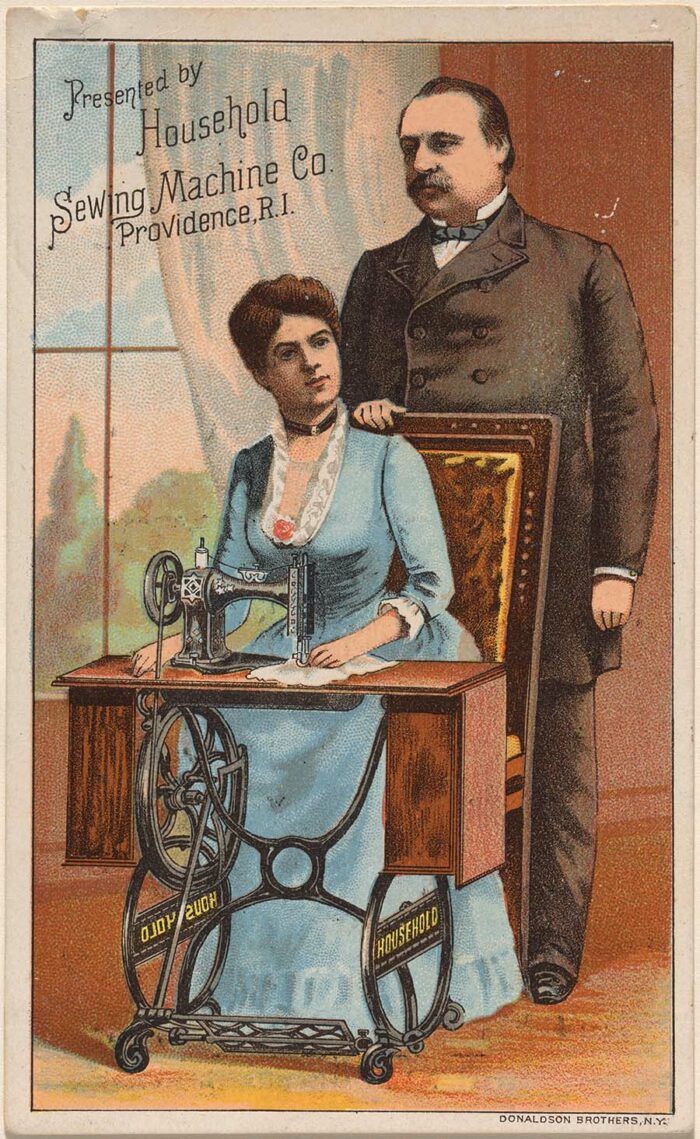 The 140-page book is written for those ages 9 and up. It is chock-full of information. Each chapter includes a story about the featured first lady; her biography; and a section detailing a historic site, museum, and websites worth a visit to find out more. There's also a first lady trivia quiz, a listing of all the first ladies, and a two-page chronicle of the first ladies' tradition of decorating the White House Christmas tree.
First Ladies Found Time to Sew
A pair of slippers crocheted by First Lady Ida McKinley inspired Scala Giokas to find out about other first ladies who sewed and to eventually write the book, she says in the book's introduction. Scala Giokas comes from a family of women who did needlework and she continues that tradition. Her chosen form is crochet, which she applies to making and selling dolls.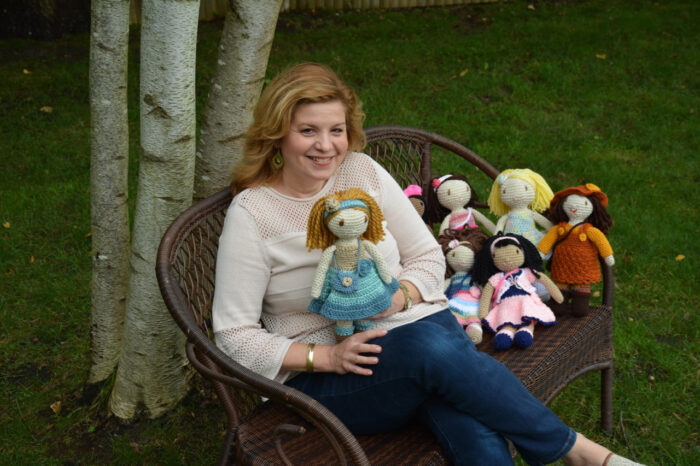 "In my research, I was amazed at the lack of books on the shelves about these iconic women, as compared to the presidents," the author says.
Included in Ladies, First: Common Threads are images of needlework by the first ladies: a baby cap knitted by Dolley Madison, tumbling block pattern quilt sewn by Abigail Fillmore, and a needlepoint rug created by Barbara Bush, for example. The book's plentiful historic and needlework images are not highly detailed, and the book is designed in muted tones, giving it an historic feel. However, you can easily read from the images of typewritten instructions on pages 74-75 from First Lady Edith Roosevelt for knitting a pair of men's socks.
"I have come to appreciate each and every one of them," Scala Giokas says when pressed to choose a favorite first lady. "But I must say that I am in awe of Eleanor Roosevelt for all that she accomplished in regard to humanitarianism. And then to find out that whenever she was sitting, she was knitting, was just amazing. She always wanted to have a purpose and to be of use."
About the book
The author is to speak virtually about the book and the first ladies at 6 p.m. August 18 from the Herbert Hoover Presidential Museum and Library in Iowa as part of their Third Thursday of the Month Series. Information regarding registration will be posted at the museum's site. She also is set to speak on October 11, Eleanor Roosevelt's birthday, at the Sayville Public Library in New York.
Ladies, First: Common Threads can be ordered online.