Sustainability in the Textile and Apparel Industries, with Mary Ray | Episode 55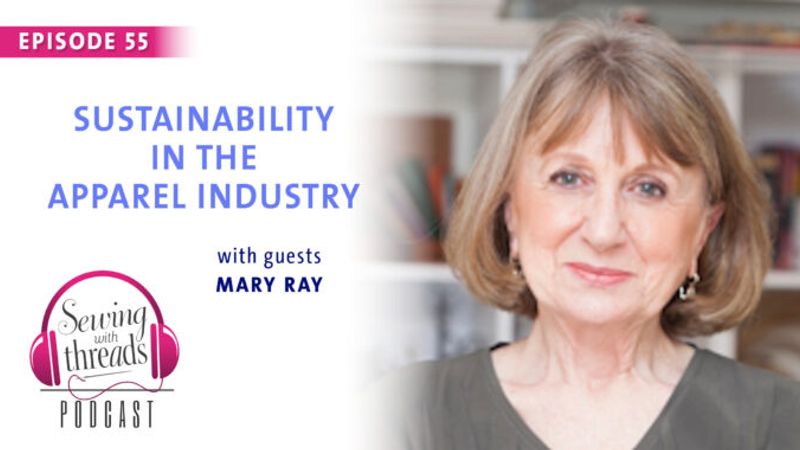 Video: Threads magazine
Teacher and creative garment maker Mary Ray thinks a lot about sustainability in fashion and the apparel industry. She developed and taught a class about it at Appalachian State University in North Carolina, where she served as an adjunct instructor in the Apparel Design and Merchandising program until her recent retirement.
Understanding sustainability
Now, she further shares her thoughts through defining and discussing sustainability with the Threads editors in Episode 55 of the Sewing With Threads podcast.
"We are not going to stop wearing and making clothes as an industry or as individuals," she says. "But how can we do it better? That's what I think about when I think about sustainability."
Mary explains that garment and textile production is harmful to the earth. "It's very toxic from the very beginning of a garment and beginning from the fiber. It all takes a lot of energy."
Her broad view of environmental consciousness and sustainability may be influenced by her early experiences working for a fabric importer and in an independent fabric store before becoming a couture bridal designer, and later a teacher.
How to practice sustainability
Apparel and fiber industries have made some effort to address the sustainability issue, Mary says. Consumers, including home sewers, are taking action, too. For those getting started, Mary explains what they can do.
She talks about which natural and manufactured fibers and textiles tend to be less harmful to the environment and which can be recycled. She also mentions certifications, such as Oeko-Tex, that show retailers' interest in selling eco-friendly fabrics.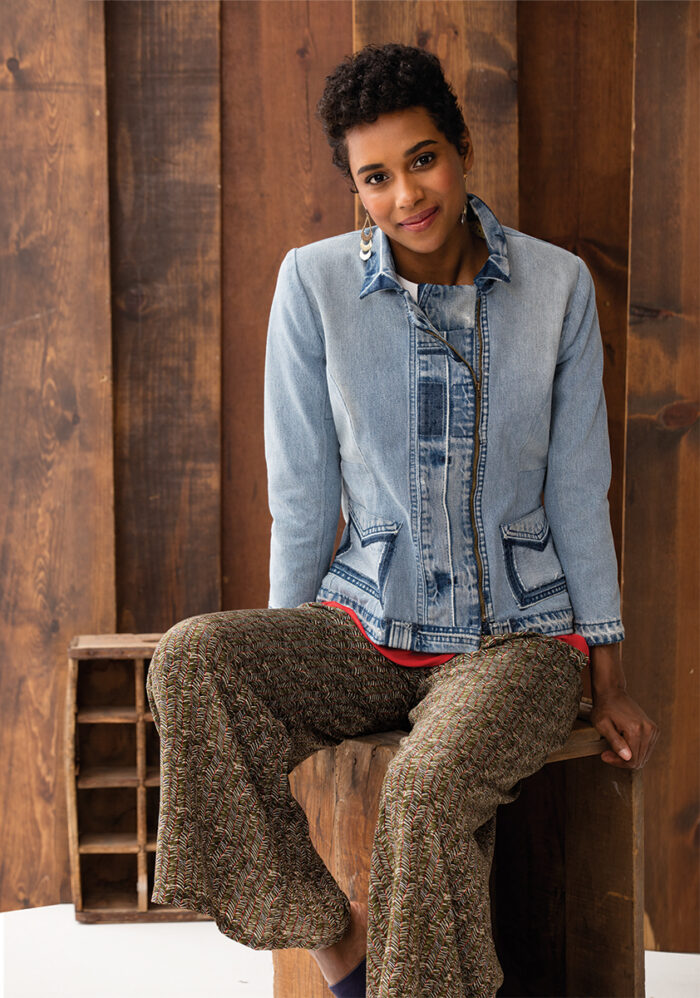 Besides considering fabrics for a more sustainable life, there's the option of extending the life of garments you wear. Mary set up the Mending Initiative at Appalachian State to teach students how to repair their clothes. She offers suggestions on how to mend, visibly and in a more concealed way in her article, "Artful Mending," in Threads #215, Fall 2021.
What do you need to mend?
"I don't think you have to be a real accomplished sewer to do any of this," Mary says. Besides needle and thread, Mary offers a few suggestions. Tune in to find out what supplies she recommends and to hear more about what home sewers can do to be sustainable.
During the discussion, Mary pointed out the book Cradle to Cradle (North Point Press, 2002), by William McDonough and Michael Braungart. It promotes the concept of a circular economy, which is in line with sustainability. It is a departure from the traditional linear economic model, where goods have a finite life.
See more of Mary Ray's creative sewing here.
---
We have created a podcast survey to help guide our content. Please take a moment to answer a few questions.