@melishasimonecollection | Sewing Influencer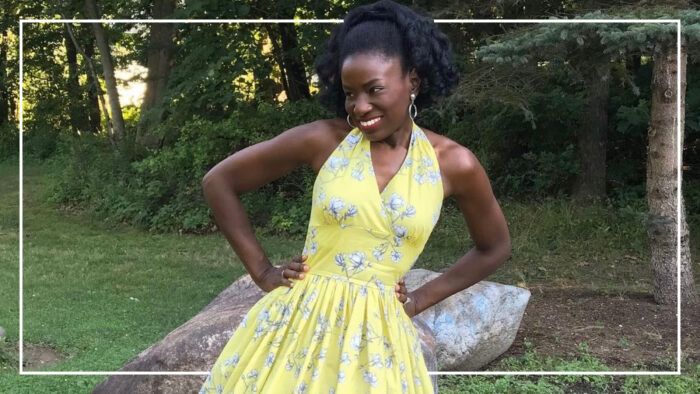 Melisha Simone is a sewist from New York with vintage style who goes by the Instagram handle @melishasimonecollection. You may recognize her from her work with Gretchen "Gertie" Hirsch at Charm Patterns. She blends glamour and playfulness that is always a joy to see in our news feed. We hope you find her and her work as fun and inspiring as we do.
---
How did you learn to sew?
My journey into fashion started at the age of 14 when my cousin gave me a gift subscription to Elle magazine.  I loved it so much that it inspired me to get into fashion modeling. I did runway, print, and showroom modeling for many years in New York City. I got the opportunity to work for some amazing designers, one of whom was Jesus Estrada from Project Runway Season 7. Seeing him and his twin brother, Antonio Estrada, create such gorgeous garments really inspired me to want to start designing and sewing my own clothes. I learned to sew in 2016 by taking online sewing classes at Sew It! Academy. I also read a lot of sewing books and learned from YouTube as well. After learning how to sew using store-bought patterns, I wanted to learn how to draft my own patterns. So I decided to take patternmaking, draping, and pattern-grading classes at the Fashion Institute of Technology. I'm so grateful for all the skills that I've learned and I'm so excited for my future as a designer.

Which sewing word or term is your favorite?
My favorite sewing term is understitch. I love intricate sewing techniques like understitching. It really takes your garment to the next level and makes it look so professional and clean.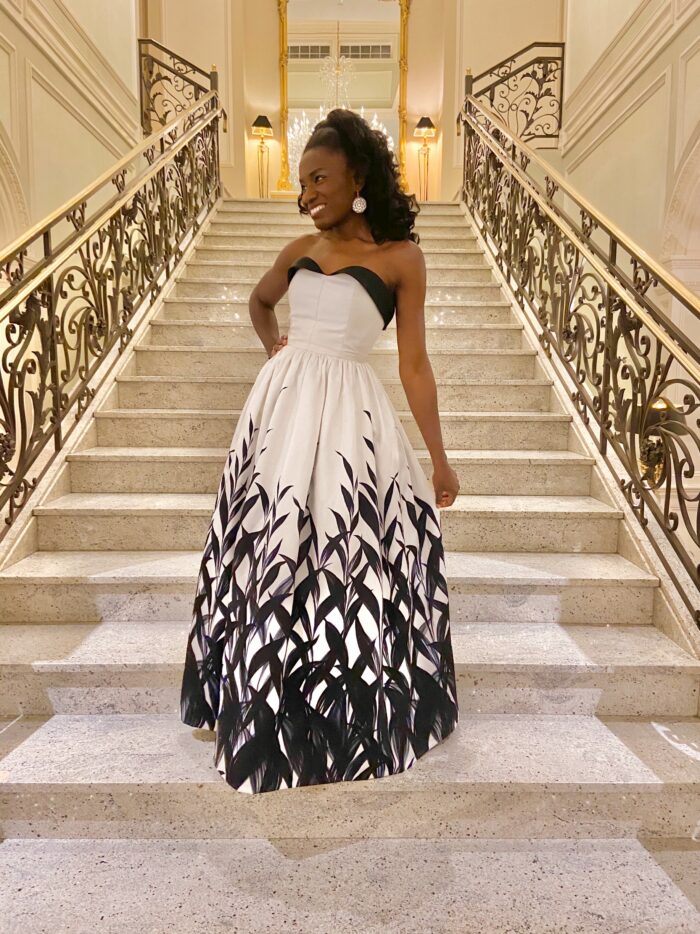 Which fabric do you enjoy sewing the most?
It really depends on the season for me. I love working with natural fibers. In the warmer seasons, I love sewing with 100 percent cotton. There are so many colors and prints to choose from. My favorite prints are border prints and African prints. I love making vintage-inspired dresses, so cotton is the perfect fabric to use in the summer months because it is cool, easy to cut, sew, press, and wash.
In the cooler months, my favorite fabric to sew with is wool. Wool is so warm and cozy to work with. It sews and presses beautifully. When it's snowing, all I need is my wool fabric, a cup of hot tea, and my sewing machine. It's the best.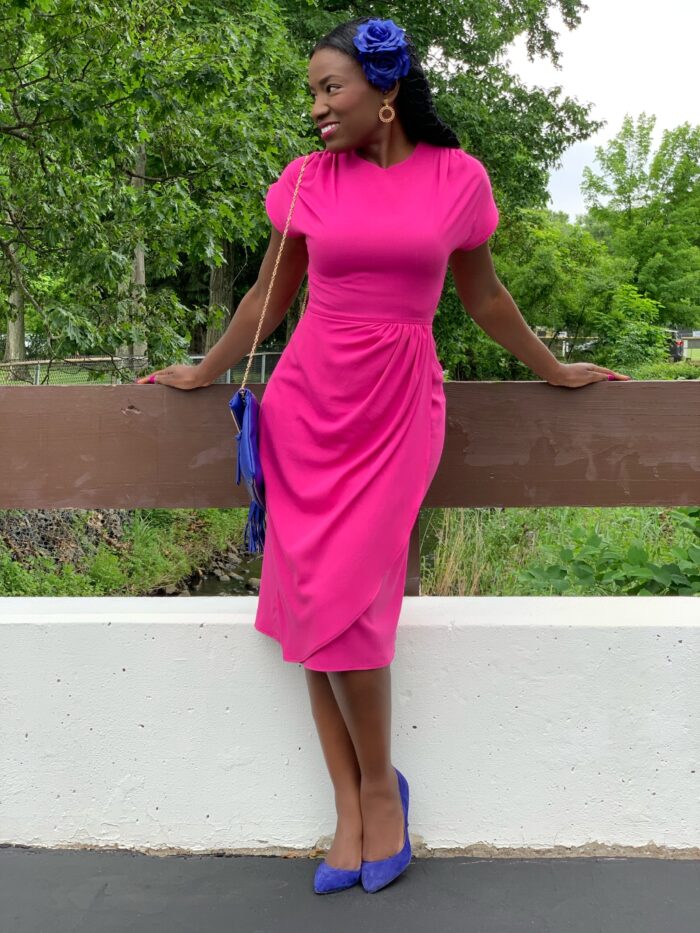 What are you currently sewing?
I'm currently working on a 1940s vintage dress using Simplicity 2494. I had this pattern in my stash for a long time, and I finally found the perfect rayon crepe fabric for it. I'm super excited to see how it comes out.
Please share what you love best about sewing.
I love the creative power that it gives me. I can think of a design, sketch it, drape it, make a pattern, and sew it. I love the process of going from sketch to reality. Sewing is an amazing skill to have because you have the freedom to make what you want and make it fit to your measurements perfectly. It is also very therapeutic to me. It keeps me calm and makes me happy.
---
Photos: courtesy of Melisha Simone, @melishasimonecollection. 
---
For more of the most followed and admired sewers on Instagram, check out the Threads  Sewing Influencers collection.