Ways of Sewing | Letter from the Editor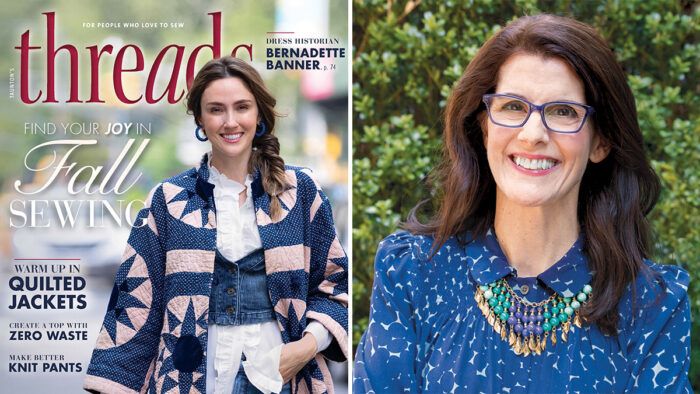 On our cover, we exhort you to find joy in fall sewing. This doesn't necessarily mean you must approach your sewing in any particular way, though. In fact, the notion that there is a "right" way to sew—or to love sewing—can get in the way of finding your joy.
You may like to sew alone in peace, or together with friends in a community. You may focus on casual comfort in the garments you create, or prefer statement- making, special-occasion clothes. Some people gravitate toward tried-and-true patterns that promise consistent results; others can't wait to take on their next big, novel challenge. Do you look for stash-busting projects that make use of your beloved scraps or avidly seek out new and different fabrics? Maybe you enjoy zipping along seams with a serger or, instead, relish the care and control hand basting offers. Are you someone who plans and tests each step, or are you a fearless improviser? I know many people who sew in their heads as much as they sew with their hands. Chances are you recognize yourself in one or more of these types.
Each of these ways of sewing contains the potential for delight. As you work through a project, you experience the pleasure of handling materials. There's the satisfaction in dreaming up a garment that speaks to who you are; the pride in solving design, fit, and construction problems; the gratification of slipping on the finished piece to see and feel the results of your work; and finally, the thrill of sharing it in person or via social media.
This fall issue contains a range of creative garments to make and smart methods to master. Whether you get a kick out of detailed tutorials that simplify common construction processes, or you adore seeing how designers fashion unique, artistic pieces, you'll find inspiration here. We hope you discover your joy, too: sometimes it is a slow simmer, sometimes it's a spark, and sometimes it's fireworks.