How to Sew Challis for Comfortable, Flowy Looks
This soft and supple textile comes in wool, rayon, and blends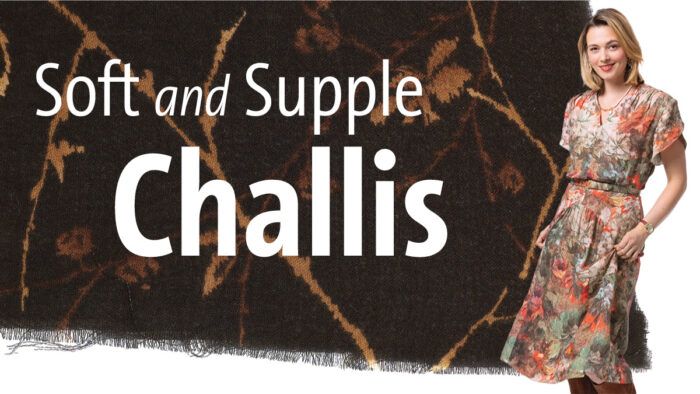 Challis is a lightweight plain-weave or twill fabric with an extraordinarily soft look and feel. It is one of those fabrics that make up well in almost anything. It is comfortable to wear. Its drapable quality makes it ideal for full garments with gathers, elasticized shirring, unpressed pleats, or draped sections such as cowls. Consider challis for shirts, dresses, A-line or full skirts, scarves, and luxurious bathrobes.
Challis originated in England in the 1830s and was made from worsted wool and silk. Today, the fabric is made from wool, rayon, cotton, or blends. Pure wool challis is considered the highest quality and wrinkles less than the other types. You may find rayon-blend challis is more readily available.
The name challis is derived from the Anglo-Indian word shalee, meaning soft. Challis may be lightly napped to enhance the soft feel. It can be dyed but often is printed with a small flower or paisley motif with a dark ground. A delicate, fine fabric, it can be somewhat transparent, so you may want to layer or line a challis garment.
Preparation and Cutting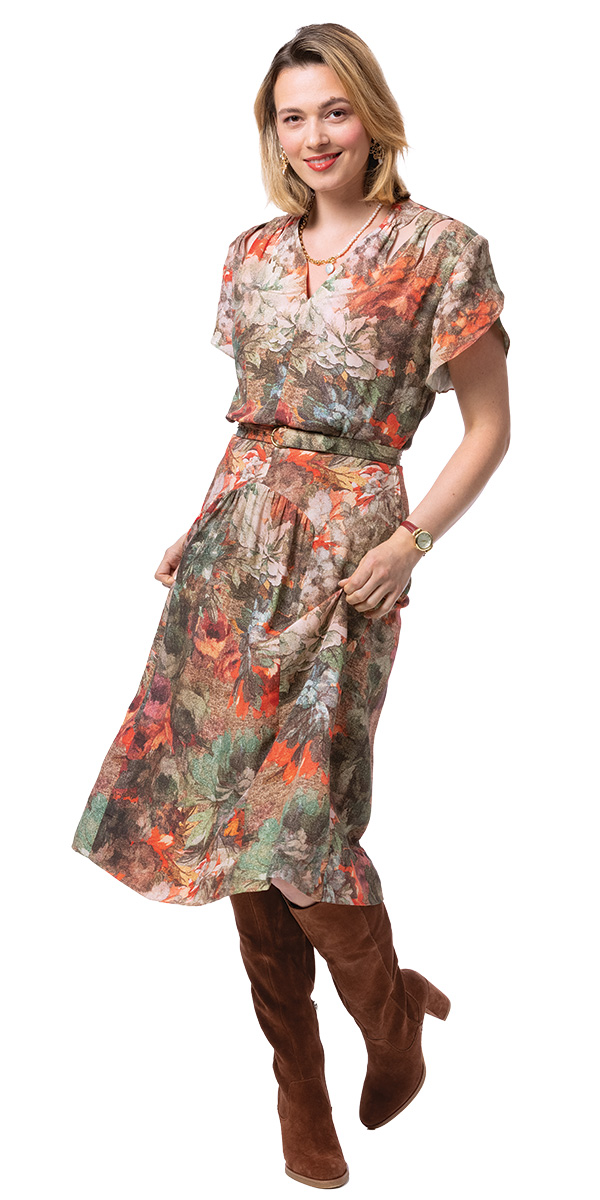 Preshrinking:
For wool challis, hold a steam iron 1⁄2 inch above the fabric or hand-wash it in cool water and a mild liquid soap, then air-dry. For other challis types, launder as you would the finished garment. To prevent shrinkage, always hang the fabric and final garment to dry.
Layout:
Use a without-nap layout, double thickness, unless the fabric features a one-directional print. Consider a single thickness layout for some rayon and rayon blend types that are more slippery and shift easily on a cutting surface.
Pressing:
A steam iron on the wool setting is appropriate for this delicate fabric, which can easily be damaged by an iron that is too hot. Take extra care to protect the fabric by using a press cloth. Allow the fabric to dry and cool completely before moving it. Then handle carefully to avoid distortion.
Cutting:
Scissors or a rotary cutter may be used. Pattern weights help when using a rotary cutter, as the fabric can move, especially rayon challis.
Appropriate Notions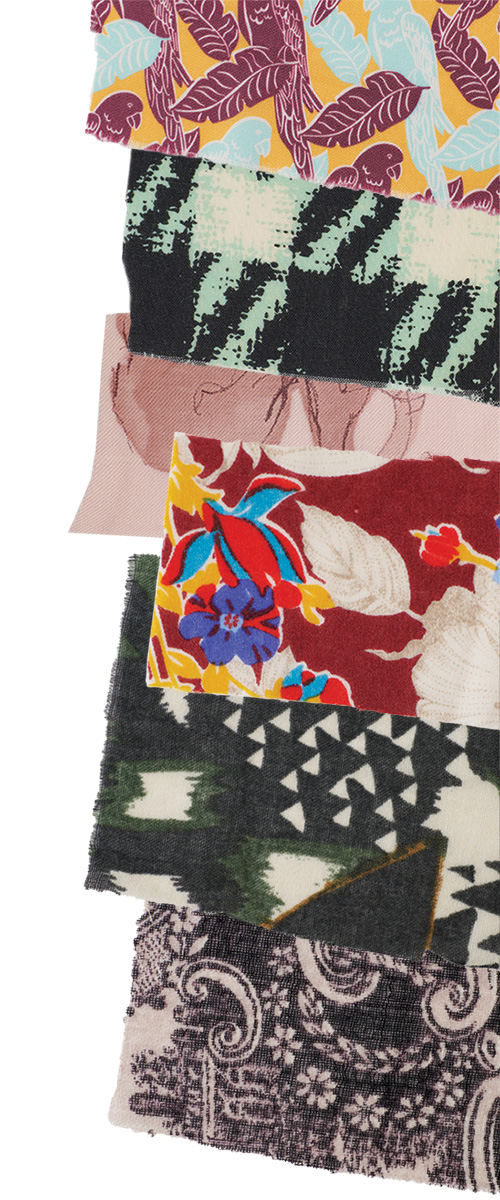 Marking:
Good choices are a Clover Chaco Liner, a Pilot FriXion erasable ink pen, or Clover white marking pen for dark colors.
Interfacing:
For soft support, choose Fusi-Knit tricot interfacing or So-Sheer lightweight knit interfacing.
Thread:
Good-quality cotton, silk, or polyester thread creates smooth seams.
Needle:
Select a needle for fine- to medium-weight fabrics. Size 80/12 works well.
Presser foot:
Sew with a standard presser foot. However, sew some test stitches first. If the needle pushes the fabric through the machine's throat plate, switch to a single-hole throat plate and a straight-stitch foot.
Technique Advice
Stitch length:
Use a 2.5 mm straight stitch.
Seam finish:
Flat-fell or press open and serge seam allowances with a three-thread overlock stitch. Adjust the differential feed if the edges pucker or ripple, especially if cut on the bias. Alternatively, sew French seams or bind the edges with bias strips for a clean finish. These last two options are recommended for challis types that have transparency and/or the tendency to fray.
Topstitching:
Topstitch 1/4 inch from the finished edge. Use a 70/10 jeans needle. Install a topstitching foot if possible.
Closures:
For corded buttonholes, select a 70/10 jeans needle and fine machine-embroidery thread on the bobbin.
Hemming:
Be sure to hang the finished garment for a day or two before hemming it, as the fabric can stretch. You can serge the hem edge or add a Hong Kong finish. Then turn up 2 inches and hand-hem.
---
Sandra Betzina authored All New Fabric Savvy (The Taunton Press, 2017), from which this article is adapted.