Pattern Review: Marfy 1098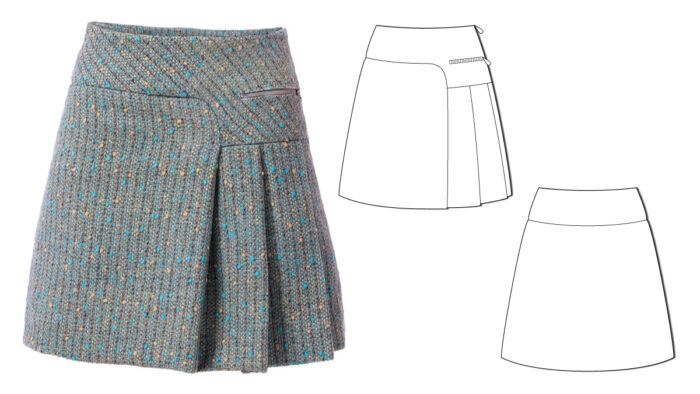 Classic Skirt Made Modern
Skill Level:
Marfy patterns, hand-cut in individual sizes, have no illustrations, instructions, or seam and hem allowances. Letters mark grainlines and match points, and labels identify pattern pieces and how many to cut. Note our tips below.
Size Range and Fitting:
Italian sizes 42 to 46 for hips 36-1/4 inches to 39-3/8 inches, with about 2 inches of wearing ease at the hip. The skirt's top edge sits below the waist.
Fabrics:
Tartan wool plaid (buy extra fabric to match plaids), or fabrics with body such as wool, crepe, and linen.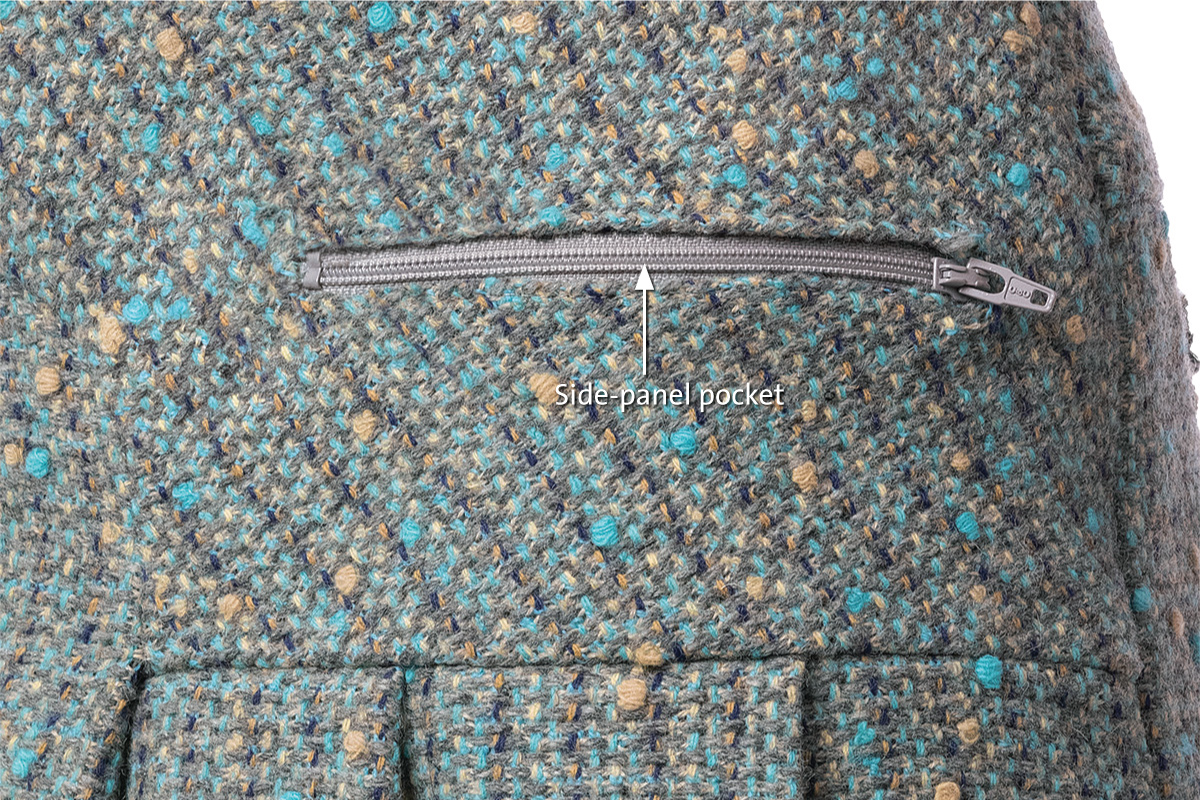 Style and Sewing Details:
Bring your sewing confidence to this modern, above-the-knee version of a classic pleated, kilt-style skirt. The yoke, cut on the bias, and the zipper pocket are eye-catching style additions.
The A-line skirt with side-seam zipper closure has a two-piece, bias-cut curved yoke. The left front side extends down to support an inset zippered pocket.
For bulky fabrics, replace the turned-up hem with a lightweight faced hem.
Patience is key with Marfy patterns. Lay out the pattern pieces to see how the puzzle comes together. The front yoke and skirt front are full pattern pieces, with the skirt back, front facing, and back facing pieces cut on the fold. Test the pleat formation before sewing.
Extend the bias back yoke half-pattern into a full piece. Cut yoke facings on grain for stability. Trace all, make full patterns, add seam allowances, and label one set on the straight grain and the other on the bias.
To construct the pocket, make a faced window and back it with the zipper, stitching all around the opening. Add the pocket bag.
Experiment with stripes, plaids, or windowpane fabrics. Combine a geometric with a floral, or mix leather and wool for the winter, or linen and lace for the summer.
This review was originally published in Threads #219, Fall 2022. Have you made this pattern? If so, be sure to share pictures in our Readers Closet gallery.
Photos: Jack Deutsch. Illustrations: Cassandra Bernier.