Pattern Roundup: Corset-Inspired Tops and Dresses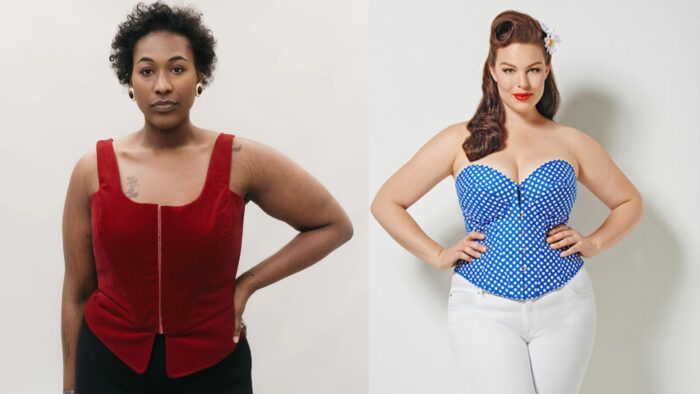 In Threads #219 (Fall 2022), Emily Hallman gives us an inside look at styles to sew for Fall 2022. One trend we are besotted with is corset-inspired tops and dresses. Today's versions are all about feeling confident and empowered. Try a corset top in an edgy print or metallic brocade for a modern feel, and style it with wide-leg trousers or denim. Or lean into the trend from top to bottom with a dress that features a nod to the Old World with a bustier-inspired fit. Try a leather corset top with matching A-line skirt for an on-trend look.
Emily provided eight stylish patterns to try. Here are five more of our favorites.
---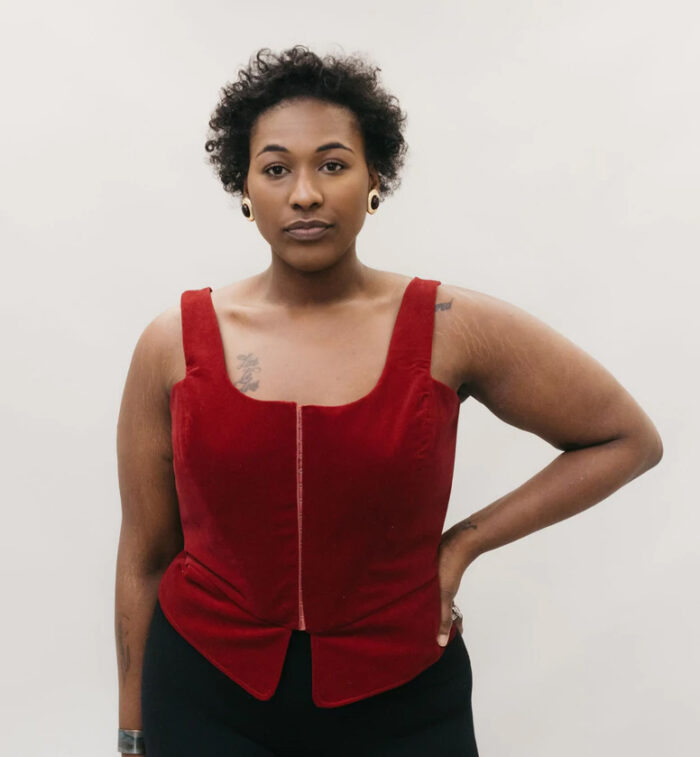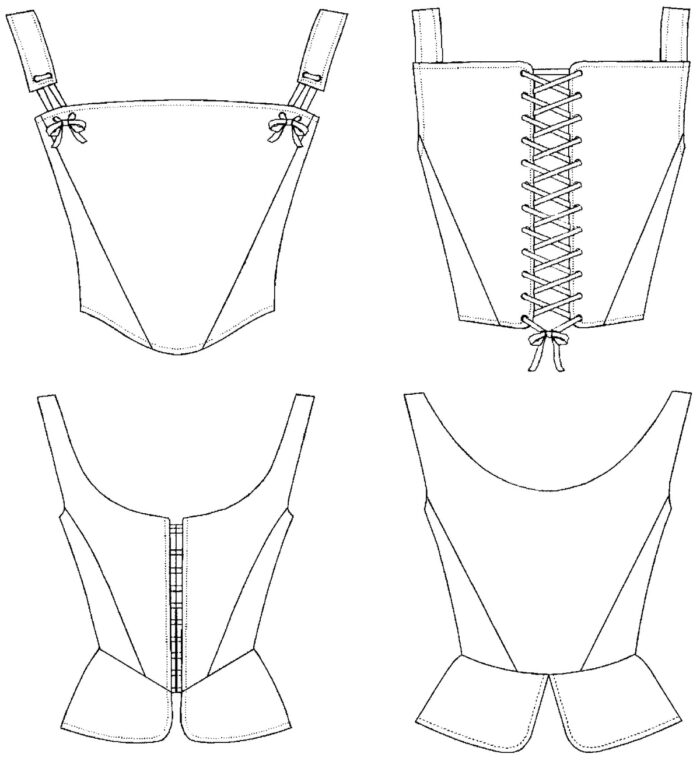 This pattern includes two versions of this historic-style corset with a dropped waistline at center front with wide-set shoulder straps to enhance the narrow-waisted look of early periods in costume history. The square-neck corset laces in back with eyelets and includes adjustable straps that lace through eyelets in the front. The scoop-neck corset has a front closure made with purchased hook-and-eye tape, and a peplum. Placement of boning pieces can be altered for desired stiffness. Women's sizes XS to 3XL (bust 30 1/2 inches to 54 inches, waist 23 inches to 49 inches, hip 32 1/2 inches to 56 inches).
---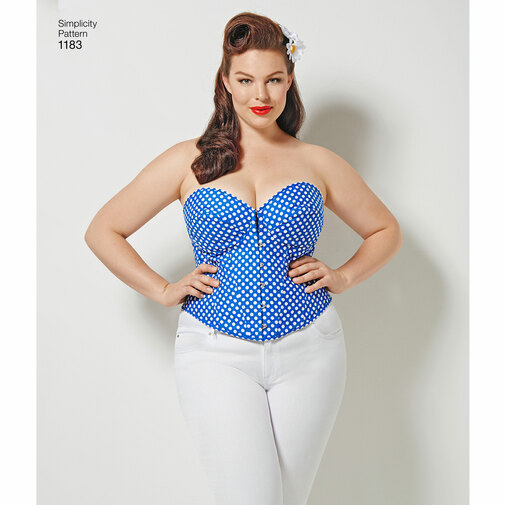 This pattern comes in two styles, both with lace-up backs. One view also has a front busk closure for easier dressing. Steel boning provides shaping and support. The pattern includes separate pattern pieces for B, C, D, and DD cup sizes for Misses sizes 10 to 18 (bust 32 1/2 inches to 40 inches, waist 25 inches to 32 inches, hip 34 1/2 inches to 42 inches) and Plus sizes 20W to 28W (bust 42 inches to 50 inches, waist 33 inches to 44 inches, hip 42 inches to 52 inches).
---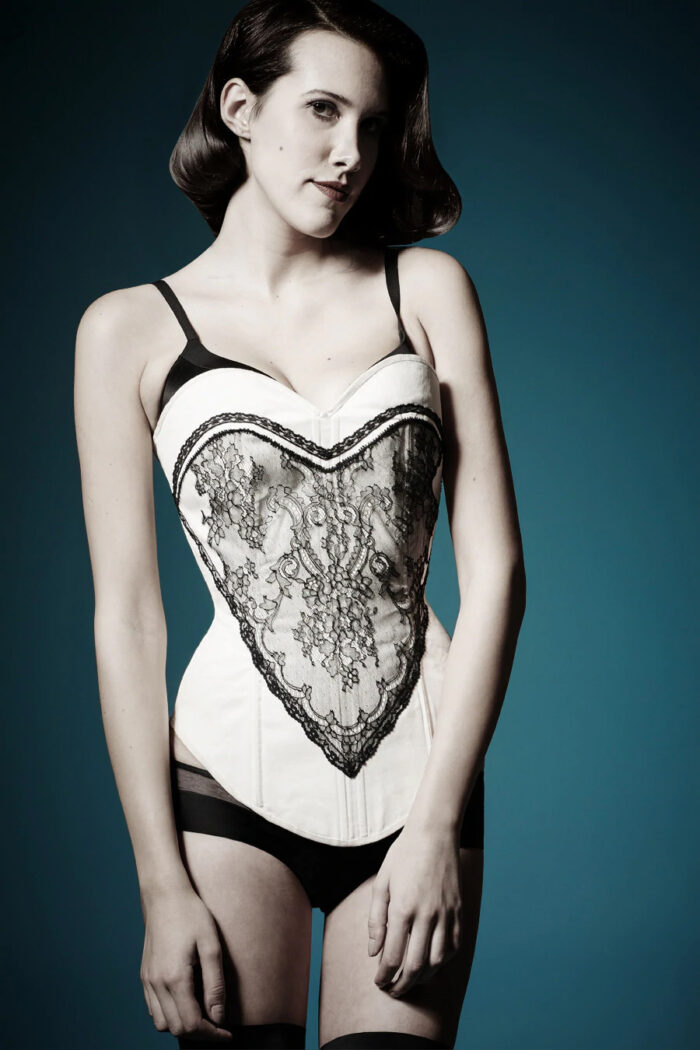 We just could not choose from their 17 corset sewing designs and corset accessories. Based on historic and vintage corset patterns, their offerings have been redrafted and modernized. Sewing skill levels range from beginner to expert. Women's sizes 0 to 16 (bust 31 1/8 inches to 44 7/8 inches, waist 22 7/8 inches to 36 5/8 inches, hip 32 1/4 inches to 46 inches).
---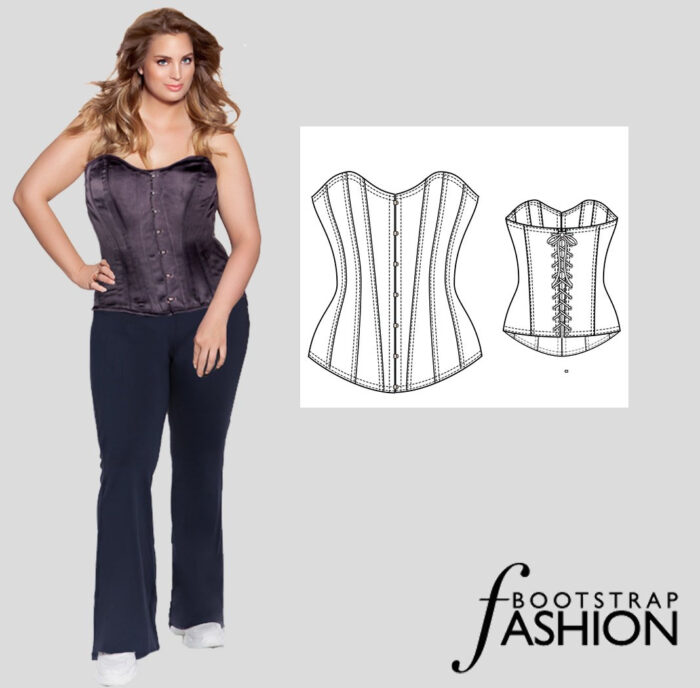 This classic front corset sewing pattern will be custom-fitted to your unique measurements and figure—so give it a try. The pattern can be drafted in bust sizes up to 66 inches, and hip sizes up to 78 inches.
---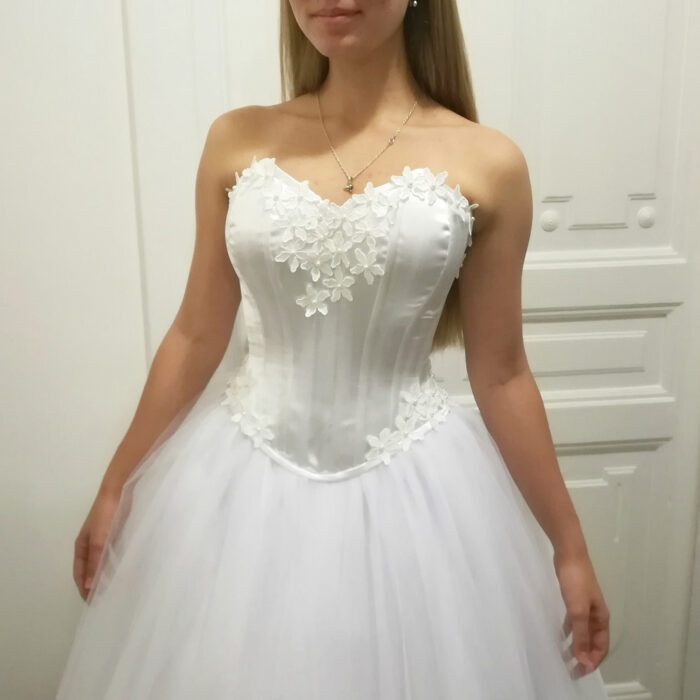 This pattern includes a full corset and underbust pattern variations. There are many ways to personalize the design and construction, such as adding a front zipper opening or adjusting the way the boning is inserted. Bust sizes 28 to 50 are included in one envelope.
---
If you've made any of these, we'd love to see your work—please consider submitting a Gallery post or tag us on Instagram with #memadethreads.